In 2014 the property market across the UK experienced a level of growth it hasn't seen for a number of years.
News Reports for Manchester were even talking about panic buying and price rises faster than London.
So is this part of the Property Clock now the right time to buy?
Well 2015 looks set to be another bumper year for investors and it's also looking up for expats who are looking to invest back in the UK with more finance options available and more lenders coming in to the market as confidence returns.
In this article we asked the specialist finance provider Shawbrook to provide an insight in to what 2015 holds for expatriate property investors, including what you might need to get the finance to start building your UK based buy to let portfolio.
I'd like to introduce Karen Bennett from Shawbrook
Are There Really Options For Expatriate Finance?
Back in 2004 the market was buoyant for UK expatriates, with around 20 lenders catering for those seeking to buy property to let in the UK. Needless to say, after 2008 there was the equivalent of a big black raincloud over just about anyone looking to capitalise on opportunities in the UK property market.
Many high street lenders pulled their expatriate products altogether, and the prospect of a finger in the property-pie back home became all the more bleak. Fast forward to 2014 and the market's recovery has brought brighter skies for property investors. But what exactly is on offer for expatriates looking to invest in 2015?
Expatriates – Home and Away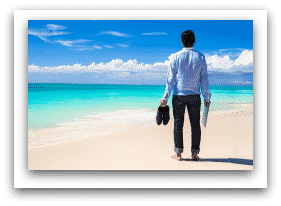 Despite the lack of choice in past years, expatriates have continued to borrow from UK-based lenders rather than from abroad because of the complexities that accompany borrowing from a foreign country. However, when the market started to show signs of buoyancy again in 2012, innovative lenders started to cater once again for the estimated five million Brits currently based abroad.
Expatriates are often people who have followed their work overseas, such as bankers working in large financial districts, experienced engineers, business professionals and doctors. They tend to be highly skilled workers who are drawn abroad by professional and commercial opportunities (as well as the ever-tempting escape from British weather).
For this group, the UK property market is a natural choice for investment, particularly if they have existing experience in property investment. Although the general demographic of expatriate investors has remained the same, lenders certainly have not, and expatriates are now faced with a variety of borrowing options.

What's on offer for Expatriates?
Expatriate investors can now find finance options with specialist lenders, smaller building societies and, to a lesser extent, private banks. In many cases these lenders are able to use more traditional, manual underwriting, rather than the tick-box approach adopted by many high street banks.
Despite this, many expatriates are still unaware of the options available to them, and this is something Shawbrook is actively looking to change. We're utilising our main points of engagement through our brokers and via word of mouth in order to cater for more Brits abroad.
Shawbrook requires expatriate clients to have a UK bank account and a minimum of two investment properties in the UK, with at least one mortgage being maintained for the last 12 months. As with our UK-based clients, we look to work with expatriates who are experienced property investors, hence the aforementioned requirement. Provided they have this and a satisfactory UK financial track record, we are keen to support their property investment plans.
What Shawbrook Offer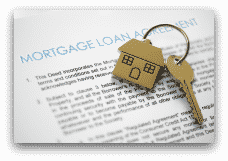 In a nutshell, we offer nothing different from what we provide our UK-based investors.
We've found that expatriates are looking for many of the same residential investment products as our UK clients, so we offer our standard product range to them. We are happy to consider applications from experienced investors for purchases and debt for debt re-finances, and we will lend on standard terms with a maximum of 75 percent LTV.
From buy-to-lets to short-term loans and refurbishment loans, the only difference we see between our national and expatriate clients is the year-round suntan. Another point worth highlighting is that Shawbrook places no limitations on location. We are dedicated to supporting the full geographic spread of expatriates – from Bangkok to Budapest!

Are There Any Restrictions?
There are no particular restrictions to what expatriates can apply for, but lenders tend to prefer asset types that are easily manageable, and don't require a great deal of maintenance. Lenders are fully aware that a landlord isn't going to have the tightest control over an eight-person student flatshare or HMO in Leeds while they're living in Singapore.
As a result, the more standard buy-to-let properties for professionals or families are viewed as a better option. This is not to say that more complex investments aren't possible; specialist lenders will consider each case individually, and in these circumstances a client's portfolio, along with their level of experience in the market, become the most important factors.
At Shawbrook we start by looking at each asset and consider the controls needed to run it efficiently, reliably and sustainably. For us, it is important that all of our borrowers make smart investments.
Relief – There Are Finance Options For Expats
If you live abroad and are thinking about investing in the UK property market – or you know others that are considering it – then be aware that specialist lenders can offer the mobile British workforce a diverse range of investment options, especially those who are already working with an effective letting agent or broker.
The buy-to-let property market is buoyant and expatriates should be aware there is a plethora of investment options available beyond those offered by the familiar high street lenders.
By: Karen Bennett, Sales & Marketing Director, Commercial Mortgages, Shawbrook
Getting Started
Thank you for that Karen,
So the good news is there are options if your an expat property investor based overseas, so what's the next step?
It's important now to make sure you find the right deals for your property strategy and stick to the fundamentals.
Financing is just one element of building a portfolio whilst your based overseas, so if you need help in getting educated or help on finding the right deals, don't hesitate to ask, I'd be happy to help, just drop me an email or give me a call here and we can discuss some options on how you can get started.