How would you like to learn the trick that helped a couple save thousands on the purchase of their rental property? Today we are offering a FREE, complete case study of a project we undertook for one of our clients.
---
Highlights
[0:40]  Get help with property price negotiation
[2:18]  Case study on the negotiation of property price for a client
[2:24]  Services offered as a property consultant
[3:52]  Using Rightmove as a search comparison tool
[6:50]  Will the property work as a long-term rental
[8:53]  Using Zoopla as a comparison tool
---
Transcription
Hello and welcome to Property Investments UK and today we are going to be looking at one simple trick that if your property consultant can help you with – it can save you thousands on your next property.
Property consultant working on your behalf
We get asked regularly by clients to help them when purchasing property investments so they can build a property portfolio. Sometimes that's with full property sourcing service, other times that's simply assisting them with a property they are considering buying at the moment or with a property they are viewing and would like to put an offer in. The one element that many people ask for our support with is simply with negotiation. So how best to put forward the offer to the estate agent or how you would negotiate even if you're dealing directly with the vendor but how you negotiate with the estate agent knowing they are going to be pushing you for the highest price. There are a couple of tips and tricks that estate agents use to force those prices up. They are working on behalf of the seller and it works very well for them but we as a property consultant can work on your behalf as a buyer to help maintain and ensure that you pay the price that you are happy with.
Case study
As a very simple example, we have a couple of clients at the moment, Gillian and John, who've asked us to help support them when purchasing a couple of properties around the north-west to grow their property portfolio. What we will do in this video is run through a bit of a case study on one of those properties, the price they ended up paying for it, what it was on the market for, and some comparison properties. What we did was not only view the property on their behalf as part of the consultancy service, we also provided some feedback on the vendor's reason for sale, what the area was like.
This was a property located in the area of Warrington in the North West. It's an area that we know very well and that we currently buy in for clients and ourselves as well. They also asked us to help give them a bit of a guidance and advice to get the property to a tenanted state. Although all that's great to get them to an understanding of whether that property is going to be suitable but the final piece of the puzzle was helping with the negotiation. So what we'll show you now is a bit of a walk-through on the case study and cover the figures on how we helped Gillian and John negotiate a better property purchase on the deal they were considering.
Services offered
Their requirement was for us to help them with a whole host of services, just not from sourcing property, but also to help select the area that might work best as a rental investment. Also, looking at things like the negotiation to help them purchase at the best price, support with the sales process, assisting by liaising on their behalf with estate agents and solicitors to make sure the property purchase goes through smoothly and that any queries are answered and also on the back end, assisting with the letting agent's refurbishment teams.
That is the range of services we can provide. You can use any or as much of those that you kind of like. For this particular property, we covered every single aspect for Gillian and John. That's what I want to show you in the case study – the type of property we helped them secure but also how that panned out.
---
Hello There
There are still places available on our one-to-one mentorship and support programme with Robert Jones, Director of Property Investments UK.
For just £99pcm you will be able to ask the questions you want, when you want and get the necessary support and feedback you need to give your property projects the best chances of success.
---
Using Rightmove and Zoopla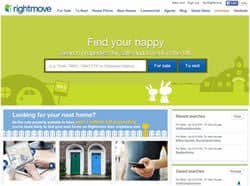 So as you can see here, we are going to be using Rightmove and also Zoopla to show you some comparison properties and some of the comparison values.
Now the particular property we ended up securing for Gillian and John was in the north-west of Warrington. They were ideally looking for long term rentals, with a potential for growth. A good, solid, buy-to-let, essentially, up to the £80-£90K price range. So we looked in an area of Warrington that had some good rental yields, terrace type properties would fit the bill very nicely so we are going to show you the property that we ended up going for which is this particular one and as we can see it's got off-road parking, good sized property as well as a rental.
Internally, the condition was not too bad, one of two items that we are going to be upgrading for them in terms of some decoration, a few electrical works. Generally, it's a very good tidy rental and at the back, as you can see here, it's got a good sized conservatory with yard and garden area as well. So it's a good solid buy to let.
Price comparison report
Now if we compare it to some of the local comparisons on this Rightmove report if you go to House Prices, Price Comparison Report, it will bring up the page here. Just put in the postcode of any property you are considering and some of the filters, it will give you some comparisons. We're looking at 'on the market' properties here. As you can see the price range goes from £120K so that's for a 3 bedroomed semi.
The property that we purchased was a 2 bedroomed terrace but it just gives you an idea of the kind of ceiling price and if we scroll down further we've got valued prices here on £60-£80K so these are going to be slightly different streets.
You also need to consider things like if the property may be next to a commercial unit or opposite a retail park, something like that can affect the valuation so it's not just about a similar type of property but for comparison evidence you should be looking at properties on the same street and properties very close to the condition to the one you are looking at or considering. So these properties, internally, may not be in as good a condition and may not be in a good location in terms of the street as well but it just gives you a bit of a spread in terms of the price range in that area.
Recently sold properties
If you scroll down a bit further we can see that some of these properties have come off the market recently. This is the section we are considering here so these are the five most recently sold properties for this particular area (West Avenue). As you can see here we've got sold prices from 2009 to 2015 and the range of £63K to £93K. All of the properties on the street are very similar, though that spread is very good, so we've got some good comparisons around the £80K to £90K price range.
Now to give you some context, this particular property we helped secure for Gillian and John we secured for £78K. So we negotiated on their behalf for a purchase price of £78K as part of the consultancy service and one of the services we helped provide for. So not only is it a good price in a good location, it ticked all the boxes for a buy-to-let.
Long term rental potential
One of the other things they wanted us to consider as well as it was going to be a long-term rental so will the property work over the long term and would it rent well and what return is it going to get.
So if we look here on Rightmove again in the Rent section, filter by postcode, quarter mile radius, 2 bedrooms and that will bring up some comparison properties and the different prices ranges they rent at. So we are looking at the lowest price to start at about £450 for a two bedroomed terrace in this area.
Now, this is a flat fronted terrace, no off-road parking, smaller house as well as we can see compared to this one here. So this one is going to be a little bit different but that's where it starts. If we scroll down we can see it increases to about £500, £525 and then £550 and above sort of price ranges.
Now the property that we have secured for Gillian and John on West Avenue, the purchase price we agreed was £78K and the direct comparison rental as you can see here, off-road parking, similar style £550 per month and it's let-agreed. So that gives us an indication as to what that rental will be for that area. So good rental yield as well.
Check that area is buoyant
The other thing I wanted to show you on this case study of this particular page is not only the rental comparison but also how active the area is so you can see here the let agreed properties, as we scroll down this listing you can see a number of these properties have actually been let so it's a great indication that the area is buoyant from a rental perspective. So good purchase price, good location, good rentals and solid property in terms of the size, the condition, all of those things play into it so it ticks a lot of the criteria that Gillian and John were looking for. So, hopefully, you can see with this case study the spread of things that we consider when looking for properties and also the level of service that we provide. Not necessary in assisting with choosing an area but in viewing properties on your behalf if you would prefer. We can help with negotiation, putting in offers and also liaising with letting agents, refurbishment teams to help that property investment to work for you over the long-term.
Using Zoopla as comparison tool
One final thing to show you on a comparison point of view, is using Zoopla.
When you scroll out we can show you the Warrington area and this particular section here is an area we have focussed on because we know that the rentals work very well, we know that prices are very good and we can potentially pick them up at good values for the yields that we are looking to achieve. But again just to show you some of the other market comparisons, West Avenue is this street here and if we click on these listings we see these different types of properties but you can see the kind of price range it goes up to.
> 2 bedroomed terraced house for similar price up to £90K
> 3 bedroomed terraced house for £118K
> 2 bedroomed from £97K
> 3 bedroomed semi £110K
> £86K for a flat fronted 2 bedroomed with off road parking.
So, hopefully, you can see the 'on the market' comparison price that we helped negotiate for Gillian and John which was £78K on the property they agreed to purchase. So you can see it's great value as well.
So all of those things combined will give you an insight in terms of how the consultancy service has worked for another client and how it can work for you as well.
Hope the case study has been helpful for you. Any questions, please don't hesitate to ask and if you would like to inquire about the consultancy service to build your property portfolio, please send us an email or give us a call and we'd be happy to help and talk you through what availability we have and also to start your consultation.