Bridging finance is the most used kind of finance for investors and landlords who are buying auction. If you have the cash, that's a great position to be in but it's not always possible to achieve. Bridging finance can be set up within a couple of weeks or a couple of days and is designed to help you buy property fast.
---
Highlights
Bridging finance is typically used for buying property on auction
You should be ready to move quickly on the property purchase
This type of finance is commercially based and designed for people who need to purchase quickly
---
Transcription
One of the questions we've had come through a client recently regarding auctions is about bridging finance. Question is, should I use bridging finance to buy properties at auction?
Quite a good question. Yes, is a quick answer for it. Bridging finance is typically the most-used type of finance when you're buying auction. If you have cash available to buy the property, great position. Typically, to complete quite quickly and you're able to really act within those time frames that are set up by auctions are usually quite quick. Typically around 20 working days, so about 28 days between exchange and completion. You need to be in the position to buy the property quite quickly. So cash is great.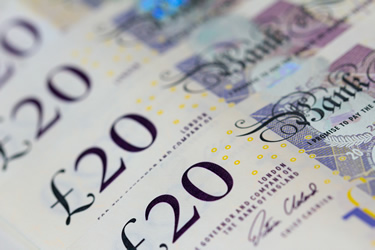 Bridging finance is really the next type, the main type, of finance that is used by many investors or developers to buy properties in auction. We've got another video that's associated with bridging finance specifically –  I'll put that link on so you can see that below this video.
What is bridging finance
Just very quickly we'll discuss bridging finance. It's designed to allow you to purchase properties quickly. Bridging finance can be set up within a couple of weeks, a couple of days, even, and is more commercially-based. You want to look at different factors around the deal, it doesn't matter that it's a refurbished estate or not in poor condition, that's typically what bridging finance is used for. Yes, using bridging finance to buy at auctions is 9 times out of 10 the main type of finance that most investors use.
Seven crucial facts about bridging finance