When buying property at auction there are lots of options for investors to choose from, but which really make the best deals? Should you be looking for a property that is already tenanted and producing an income or should you be considering refurbishment projects to which you can add value and sell at a profit?
---
Video Highlights
Downside when buying a property that is already tenanted
Internal access restricted
Important to get the legal pack looked over by a solicitor
Legal pack will highlight rent arrears, issues with tenancy agreement or deposit
Transcription
So one of the questions we get asked a lot from clients at the moment regarding auctions is whether they should consider a property that is already tenanted has got rental income coming in or if they should consider a property that needs work doing to it they can kind of add value to.
Now there are slightly different strategies. There are videos that we do that talks about the different kind of property strategies that may be best-suited kind of for you. I've put some links in the video below this one so that you can have a look at those in a bit more detail.
But specifically for auction properties one of the downsides to consider is if you're buying a property that is already rented at the moment, already has a rental income coming in, has a tenant that's maybe been in there a couple of months or even years beforehand. That looks very good on paper, and it can be very good properties, but one of the things to consider is that very often those properties come without any internal access before you view the property.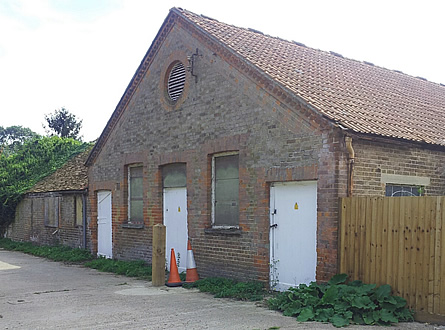 The downside to that is you actually don't know what condition the property is going to be when it comes to actually purchasing it.
It might not be looked after very well internally from the current tenants. It might need a lot of work doing to it. It might have damp issues. There may not be a tenant that is currently in the property.
They might have moved out a long time ago, but there might be a tenancy agreement for that particular property. There are hidden issues that may come up when it comes to properties who don't have internal access for.
That doesn't mean that every single property that you can't get internal access for is going to be a bad deal. Some of them are very good. There are genuine and legitimate reasons why some properties are sold tenanted, and you can't get internal access because they don't want to disturb the tenants, which is fair enough. It's just something to consider.
If you are looking at properties at auction that are currently rented they're not always going to be outstanding properties. The way around that is if you find one that you're really interested in and you do want to proceed but you can't get internal access, it's important then to get solicitors to look over the legal pack in detail because then they can pull out the rest of the information regarding the tenancy agreement, or regarding any other potential issues. Maybe there are rent arrears on the property. Maybe there are issues with the tenancy agreement. Maybe there are issues with the deposit and that would all be contained within the legal pack. So that's why it's best to let a solicitor work on your behalf and pull out that information and really help you with those types of problems.
Maybe if you're considering buying a property that is ready-to-go as a rental or maybe you're considering refurbishment project, there are different things to look at on the strategy videos which will help you specifically and hopefully they'll give you a bit more idea.