My 4th Buy To Let Deal Is Now Live! Chris Kershaw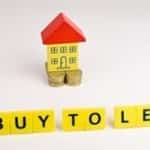 Today our client Chris takes us around his latest buy to let property deal. This is the fourth property he's worked on since completing our property investment course and enrolled in our mentorship programme.
Transcription
"Hi guys, this is Chris Kershaw. Just completed, or not long completed, the Property Investment Training course and just wanted to share with you my latest purchase which is this 2-bed terrace property in postcode WA5 Warrington. Quite a tidy street as you can see. Just wanted to share with you some initial thoughts and how the training course has helped me now. This is my 4th property since completing the training course.
I must say property was a very, very new thing to me. I knew there was money to be made in it but I didn't know where there was money to be made. The training course has literally helped me learn that from the very start right to the very end, what types of property I should be looking at, the strategy and the aims and goals I want to achieve, along with what kind of tenant I should be looking for and what kind of the yields I should be looking for and how to find these deals. It easy to say you want to go out and try and find them but finding them is a whole different kettle of fish.
I'll show you around the property quickly. Like I said this is a 2-bed terrace property. There are similar 2-bed properties on the road that are going for late 70s to mid 80s. I managed to pick this up for 64.5 and it's actually in good condition and not a great deal that needs doing. So it's going to be a general bit of maintenance, painting and some tidying up. Then we should be ready to roll with a tenant in the next couple of weeks.
Just thought I would give you a quick rundown but once this is finished it should be no more than a couple of weeks. Like I said, pretty tidy and not a great deal to do. I'm hoping to be looking at a return of 8-9% yield. So happy house hunting guys. Cheers!"
---
Robert says:  You can find good quality properties if you know where to look. My Property Investment Courses will help you learn strategies, aims and goals, show you what kind of tenants to let to and how to find good properties for the buy-to-let market.