7 Ways A Property Consultant Will Save You Time & Money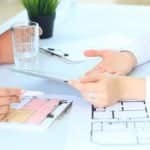 Are you looking for a property consultant? Looking to expand your property portfolio but don't have the time to spend on researching, finding suitable investment property, creating appointments or going to viewings yourself? Would you like to save money on power teams and have access to hand-picked individuals? Watch the video and learn how to take advantage of our 10+ years' experience in the property investment market.
Video highlights
[0:24] Shortlist potential deals based on your needs
[1:15] Arrange viewings for you
[1:47] View properties on your behalf & provide reports
[2:22] Research on area, location, range & criteria
[2:48] Help with market activity
[3:11] Negotiation support & action on your behalf for successful deals
[3:40] Get handpicked power team recommendations e.g. solicitors, letting agents etc.
[4:22] Help with marketing and sourcing suitable tenants
---
Join Our FREE Property Training
For a complete guide to getting started in property sign up for our FREE property training today.
We cover the 3 core elements to property, every investor needs to know as well as seven different investment strategies.
We also include checklists and other downloads that are going to help you analyse any property deal.
---
Transcription
Welcome to Property Investments UK. Today, we're going to be looking at the seven ways a property consultant can help save you time and money.
1 – Shortlist potential deals
The first way is in shortlisting potential deals that could work for you and your portfolio. If you're brand new to property, or brand new to an area, this can take potentially a lot of time, searching Rightmove and Zoopla just to try and find that one or two properties that may fit the criteria you're looking for. For a lot of clients, this can take them even a day of searching. Spread it over a period of time, so search in the evenings, the weekends to try to build up that initial short-list of potential properties that they can then go view.
Because of the processes and the experience that we have, we've now reduced that time, really, simply for shortlisting, to about an hour, maybe an hour and a half for some property strategies and criteria. Within that time frame, we can do all of the sourcing or shortlisting for you. We can create a property shortlist based around your individual needs.
2 – Arrange viewings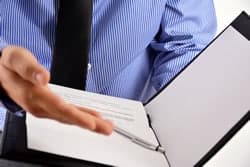 The second way a property consultant can help save you time and money is in physically arranging those viewings for you. Once you have the shortlist ready to go, calling up and arranging those viewings with an estate agent can be time-consuming. Being left on hold, waiting for callbacks, trying to confirm what day or time you can do, the vendor can do, or the estate agent can do. We can shortcall all that for you. We can do that on your behalf, so we can arrange and physically get those viewings booked in for a day to suit.
3 – View on your behalf
Number three is we can physically view those properties on your behalf. If you're maybe a bit concerned about what you should be looking for in a property viewing, maybe what questions you should ask, or if you can even get to the property in time before it's sold to another buyer. We can physically view those properties on your behalf, provide you with some due diligence reports, some genuine, honest and unbiased feedback on exactly how we found the property on the day. What locations are like, what the property is like, the condition, and also its suitability for any given strategy.
4 – Research area
Number four is to do the research and due diligence on a particular area. So if you just wanted some unbiased help or support on whether a particular property or location is going to work for you and your range and your criteria, we can provide you with that. We can give you some local underground experience based on a particular postcode, a street, a particular property type and its suitability for a strategy within that location.
Also, an idea based around the reality of what the market activity is in that area. As a consultant, we'll work on your behalf, like an estate agent would work on the behalf of the seller, so it allows you to buy with confidence, knowing that you have an expert on your behalf going out and physically viewing, researching, and providing due diligence on any properties you're considering.
5 – Help negotiate
Five is regarding negotiation support. This is the part of the deal that can make or break most properties in terms of whether it's going to be a successful investment for you or not. We can act on your behalf to help negotiate the best possible purchase price on that property, so again, you can buy with confidence knowing you have somebody there helping you through and acting on your behalf to not only find the very best deals, but to negotiate the best prices.
6 – Recommend power team members
The sixth way a property consultant can help you save time and money with growing your property portfolio is regarding power team recommendations. We get asked all the time who we'd recommend as solicitors or letting agents or mortgage brokers to buy properties. We use a select group of individuals that we've hand-picked over a period of ten years. They now manage our own individual properties to letting agents. They refurbish our properties, whether that's with general maintenance work or flips. We can provide you those same contacts, so you can shortcut that whole ten years' learning curve that we've gone through with hand-picking those kind of power team members, and we can certainly help introduce you to the same people that manage and help support our property portfolios, so you can use those on the same deals.
7 – Find tenants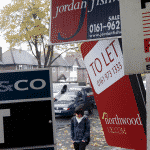 Number seven is regarding tenant-finding support. Whether you choose to use a letting agent to manage your property portfolio, or whether you choose to be a bit more hands-on and find those tenants yourselves, we can help give you a little guidance and advice on the different areas, different type of tenants that we've found within a particular location. How we've marketed best to those tenants, not just in terms of what property portals we use, but also the types of pictures, the types of descriptions, and how we can help support you. As I said, whether you're using a letting agent or managing the property yourself, to find those tenants within a shorter space of time.
With all of these seven factors combined, the property consultancy service that we do really can help save you time and also money when it comes to building that property portfolio.
If you're interested, simply contact us on the link on this page to inquire about any availability, and also we can do your free one-on-one personal property consultation together.