Auction Property Consultancy Service
Everything you need to buy at auction with Confidence.
Now you can buy properties at auction with an expert in your corner.
Finding it hard to make it to viewings?
Unsure on which properties are actual 'deals' or could fit the right tenant profile?
Need help on what the property is worth and how to offer?
Or need power team recommendations on managing or refurbishing the property once purchased?
We've got you covered.
How It Works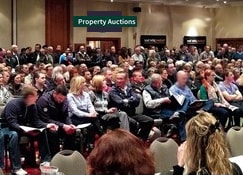 This service is great if you know auction is the route you want to take but are unsure on what deals are actually worth pursuing or if you can't make it to the viewings as your based out of the area.
We start with a free property consultation to understand what your looking for in your property investments and what really is important to you, rental yield, discount, potential to add value, even down to the right tenant profile.
We can then short-list the best potential deals in your chosen area that fit your tailored criteria and from there view them on your behalf and provide video and photos of the viewing along with a due diligence report.
This gives you an unbiased insight on each property so you can proceed with confidence on the day of the auction.
Next Step
If you want to know more about the criteria we consider with all our property investments please take a look at our Property Investment Checklist.
Ready to go ahead and start building your portfolio?
Then take a look at our current availability and pricing for our consultancy services.
Or contact us to get started
PHONE:
0161 731 0036
EMAIL:
ADDRESS:
Property Investments UK
132-134 Great Ancoats Street,
Manchester,
M4 6DE
---