Here I want to share with you 5 steps to a smarter property investment strategy. These are 5 things I wish I'd known about before I started investing my own money in property and 5 things that would have saved me a significant amount of time and stopped me from wasting cash on under-performing investments.
Every Property Strategy Consists Of 5 Essential Elements
Property Investment Tip 1: Don't Buy on Discounts Alone
When I first started out investing in property, I bought a house that had a discount of 31%. Fantastic right? Wrong. To date, this has been my worst performing investment. The house requires a lot of on-going maintenance work and the tenant profile for the area is pretty poor. This means we are always struggling to find reliable tenants for it.
I'll admit it now, I was blinded by the discount. At such a low price I just assumed that it had to be a great deal. But of course, as I discovered to my cost, there was a very good reason that the discount was so large.
The 7 Golden Property Investment Rules
Well, that was then and this is now. Buying that property taught me first hand that you should not buy on a BMV (below market value) discount. As a result of that deal, I developed a strategy to buying and sourcing property.
I have condensed that strategy here into what I call the 7 golden property investment rules. You could also call them 7 things you need to know before you buy a house as an investment.
Know The Area
Know The Tenant Profile
Know The Rental Yield
Know Your Exit Strategy
Know The Potential for Capital Growth
Know How Much Value You Can Add To The Property
Know The Achievable Discount

As you can see an achievable discount is still one of the things seek to understand. The difference to when I started, however, is that it is only one of seven things I examine. Certainly, it is no longer the deciding factor on what I consider makes a great property investment.
Understanding Discounts. What is BMV Property?
With BMV property BMV stands for below market value. So a BMV property is a property that is on the market (or has already sold) for a lower price to other comparable properties in the same area. A discount, therefore, is the relative market value of a property minus the amount that the seller will accept.
For a more detailed explanation I recommend this article on BMV properties by Property Hawk.
How To Calculate Discounts
To calculate a discount you need to understand house prices in a given area. I start by looking at the sale price of 3 similar properties close to the property I am interested in. To get a more complete picture you might want to get an independent RICS survey to give you peace of mind on the valuation.
You are going to want to bear two things in mind:
For properties that are ready to let the discount is the market value minus the agreed selling price.
For properties that need refurbishment the discount is the market value, minus the refurbishment costs, minus the selling price.
For Example
If the Market Value is £200,000, refurbishments are going to cost £7,000 and the price is £160,000, then the discount will be £33,000.
Simple, right?
How To Find BMV Property Discounts
You are always more likely to get a discount from a motivated seller. So I look for people who need to sell as opposed to those that want to sell.
Over the years, I've developed a few ways to identify sellers in need and to quickly work out the price they would be willing to sell for. Doing this saves a lot of time trying to get discounts from people who are able and willing to wait for a better offer.
For more information see my blog post 'Find BMV Property Deals Hiding In Plain Sight' or watch the video below.
Find Bargain BMV Property Deals That Estate Agents Don't Want You To Know About (Using Rightmove and Zoopla)
Property Investment Tip 2: Understanding Rental Yield
Whether you are investing in houses primarily for capital growth or for rental income, it's essential that you understand how rental yield works and how it will affect your portfolio.
I can't stress this enough. It doesn't matter if you are looking into property investment as a new venture or if you already have a small property portfolio, you can't afford to overlook this aspect of your investment.
Your success will either be built or broken on your ability to calculate rental yield. Luckily it's not that difficult to do and you won't need piles of spreadsheets or complicated landlord software to do it.
What is Rental Yield?
Rental yield is calculated by dividing the total investment of the property by the total gross yearly income from rental.
Doing this calculation can tell you quickly whether the property will earn you enough rental income to cover the running costs of your mortgage, maintenance, management, voids and insurance.
> Cost of the property: £200,000.
> Rental income: £1000 per month, £12,000 per year.
…would give you a rental yield of 6%.
6%, at a time when interest rates are close to zero, would, on the surface of it, seem like quite a good return on investment. But it won't be that good if interest rates rise or if you get unlucky with maintenance costs.
Factoring In the Other Costs
You need to be realistic. Neat calculations aside it is important to remember that it is unlikely that your property will be occupied all the time. The chances are that there will be some dead time between tenant where the property isn't generating you any income.
On top of this there will be the cost of insurance, repairs and management and in the case of multi lets or HMOs, there will be the cost of utilities as well.
The Complete Guide To Investing In Property With HMOs
Now, for single lets, I tend to assume that the costs of the property will equal around 2-3 month's rent per year.
For multi-lets, I assume 4-6 months rent. This may sound high but remember that with an HMO (house of multiple occupation) there are a lot of costs to consider.
A Rental Yield of 6%
So (as per our example above) you have a 6% gross, rental yield than a single-let would provide you with a 4.5-5% net rental yield. As an investment, this is still more return on your investments than you would see if you invested your money in a savings account but we still haven't factored in your mortgage costs.
Of course, you don't want to be spending more on a property that you're making and this is why you want to be closely calculating the rental yield of every property you are interested in.
So, What Should I Be Looking For?
Well personally, I look for properties with a gross rental yield of 8%+ for single-lets and rental yields of 12%+ for multi-lets.
By following this formula, I ensure that I have enough rental income to cover the day-to-day running costs of each property I invest in.
Property Success Tip 3 – Know Your Tenant Profile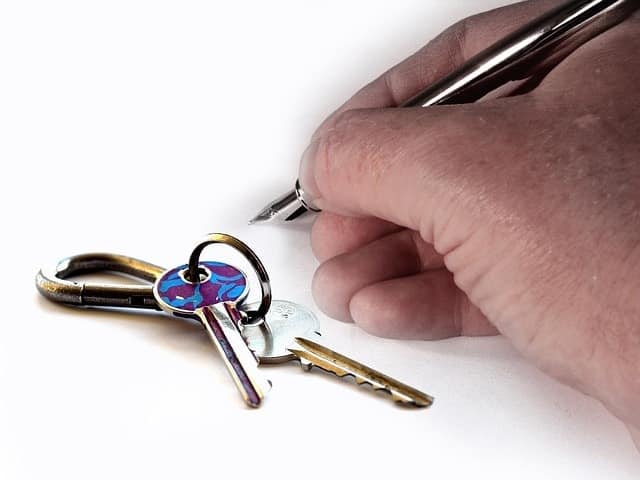 When you're looking to manage a buy to let portfolio you'll find there is a range of different tenant types you'll be able to do business with.
The main ones to consider are…
Working Tenants
Local Housing Allowance Tenants
Student Tenants
Corporate Tenants
…and of course each type of tenant has their own unique pros and cons.
For example…
Working Tenants
Working Tenants are popular with investors because they are generally seen as more reliable when it comes to paying their rent. Also, they come with an employer's references to confirm their income. They are more likely to be able to get a guarantor if that's needed.
But, they can also be more demanding when it comes to wanting the latest features in the property.
We've found in our endeavours that depending on the age of the tenant and the nature of the local market, working tenants also tend to stay in the property for shorter periods too.
This is usually because they become buyers themselves or because work has forced them to relocate.
Housing Allowance Tenants
By comparison, a lot of investors avoid housing allowance tenants. They see them as more likely to go into arrears and because they don't have an income or assets, can harder to chase for lost rent.
However, these types of tenants have their advantages
We've found that housing allowance tenants tend to stay longer in our properties. They also tend to be less demanding about the decoration of the property and age of the property's appliances. Last but not least, because these properties tend to be in 'unfashionable' areas or on housing estates (where there is a smaller percentage of homeowner occupation), the houses themselves can be a lot cheaper and it's easier to snatch a good deal.
Who is the Right Tenant For You?
The tenant profile you choose will depend on your investment goals
The sort of tenants that suit you will depend on your goals, what you want to achieve from your investment strategy. It will depend on your ability to attract and manage very specific types of tenant.
Frankly, it also depends on the amount of hassle you're willing to put up with.
This is why, when I start to work with new clients or investment partners I always start by talking about investment goals. That way, when it comes to trading ROI and how it compares against time and hassle, we know where to draw the line.
4 Questions to Get You Started
Choosing your tenant profile is relatively easy but, as your decision should dictate your strategy, it is important to take some time to consider the issue carefully.
What is my personal preference? Do I mind which type of tenant rents my property?
Do I have the experience – or do I have a letting agent with the experience and knowledge – to successfully manage a particular type of tenant?
How will this type of tenant affect the achievable rental yield relative to the area in which I'm investing?
How will this type of tenant affect how I finance the investment?
Just asking yourself these questions will give you deeper insight into your ideal tenant profile. In turn that will help you plan your investment strategy.
Property Success Tip 4 – Using Leverage
One of the benefits of property investment over many other traditional business or industries is the power to leverage your investment.
Many might assume leverage means to increase your access to money with mortgages, commercial loans, bridging finance or Joint Ventures, but there are other forms of leverage to think about as well.
Be The Owner, Not The Worker
I know a fair number of investors and landlords who feel like it's worth it if they can save £50 here or £100 there fixing a tap themselves, cleaning the property or by finding their own tenants.
Now in one regard, they may be saving money by doing this but few pauses to consider how much money they are also losing.
Consider These Questions
How much time does it take to do the work yourself?
How much time to re-do the repair that you didn't get quite right the first time?
How much money you going to lose when if the property sits empty?
How much money could you lose if the property underperforms as a result of letting to the wrong sort of tenants? Tenants you found yourself.
As the great American oil well firefighter Red Adair once said:
"If you think it's expensive to hire a professional to do a job, wait until you hire an amateur"
Consider all the things you need to be doing to grow your portfolio:
Evaluating properties
Legal paperwork
Choosing a mortgage
Choosing insurance
Decorating
Electrics
Gas work
Repairs
Finding tenants
Managing tenants
…and many more things besides.
You're never going to master all disciplines and skills and the good news is that you don't even have to try.
So doesn't it make sense to spend your time where you can do the best job? and leverage the expertise of professionals for all the other tasks?
Let them spend years mastering their jobs so you don't have to.
There is a downside, however. As much as it makes sense to outsource a lot of the specialised work you have to make sure you are using the right people.
Building A Power Team
if you don't know what to look out for it might take you years to find the right letting agents, solicitors, maintenance contractors. This is personal experience talking. It took me 7 years to build my power team into something where the combination of experience, contacts, local knowledge and skills was something I was completely happy with.
But now, having done this, when I partner with investors they get the benefit of all that. It is my opinion that having a little black book of contacts that I can rely on has truly been my key to my success.
So you ever need any contacts to help you on your way please feel free to give me a call or email me and I would be happy to help you.
Property Success Tip 5 – Know Your Exit Strategy
With this final property investment tip, I'm going to show you how your exit strategy should determine which properties you should buy.
Begin With The End In Mind
After all, if you don't know where your destination is, how are you going to arrive?
So, before you start sourcing and buying property I can't stress how important it is that you spend a bit of time thinking about your end goals.
Start by Asking Yourself the Following 3 Questions…
What is the most important thing you want to achieve from your property investment?
How long do you want to invest for?
How you might exit (sell the property) and who is your most likely buyer?
Clarifying where you stand on these three issues will help you come to conclusions regarding which property investment strategy you should be following.
For every client I work with when I'm sourcing properties before I even start looking, I go through an extensive consultation with that person to establish where exactly they stand on each of these three points. You should consider doing this as well – even if that consultation is with yourself. Setting goals is extremely important in this game. To help you understand how you should approach this please see this free guide to goal setting.
I hope you find it useful.
When I'm consulting with clients we work together to focus on their goals. From this, we build a desirable exit strategy and then go on to define the most suitable investment strategy to follow. As you can appreciate this is a complex process, too dense to put down in this short blog piece. However, I can expand on it with three examples which you might find useful when you're planning your own property sourcing endeavours.
Property Investment Strategy – Example #1
Goal: to earn a higher return from my savings, protect the original investment
Time Frame: Over a longer term (10+ years)
Method: Buy to hold
Exit: Sell at the end
Sourcing: Will focus on properties in areas with stable house prices and historically regular home buyer demand which can be purchased at a modest discount. Rental income is a by-product but would need to be sufficient to cover costs AND provide a safe return.
Property Investment Strategy – Example #2
Goal: High returns, looking to out-perform returns from other investment options
Time Frame: Short-term (1-2 years)
Method: Buy to sell
Exit: Sell at the end
Sourcing: Will focus on properties where there is potential to add value, where a high discount can be achieved and – so a short term exit is available – are in areas with current active buyer demand. Maximising short-term rental income is not (that) important as the property won't be rented out.
Property Investment Strategy – Example #3
Goal: High cashflow and the ability to leverage with standard buy-to-let mortgages
Time Frame: Medium term (5+ years)
Method: Buy to hold
Exit: Sell at the end
Sourcing: Will focus on properties with the highest possible rental yields which appeal to mainstream tenants (so the availability to finance at the best terms is available). But there also needs to be a good mix of homebuyers and investors in the area so the property can be sold on easily after the hold period. Capital growth in that time may be minimal so potential for adding value at the beginning to increase equity is important.
As you can see from these 3 examples small differences in investment goals can lead to significant changes in the type of property the area in which to invest.
Summing Up
Hopefully, these 5 tips for a better property investment strategy have helped you come to a better understanding of how to approach property investing and will assist you in avoiding the pitfalls that trip up so many investors.
Property is a great investment tool which when done right can give you fantastic returns. This is especially true in these times when bonds are yielding very low returns and the stock market is so volatile.
Join Our FREE Training today
Thank you for reading this post. If you liked this content then why not join our free online property training course? In there we cover a range of different property strategies to help you get started on building a long-term property portfolio or creating a cash flowing property business. We also look at ways to increase your return on investment with any of the properties you may be considering and we also have a couple of cheat sheets and downloadable documents.