A Perfect Buy-to-Let Limited Company
Company formation, management and optimisation from GetGround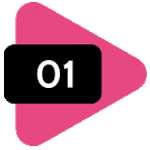 Using a limited company can often be the most cost-efficient way to invest in property and minimise your personal liability.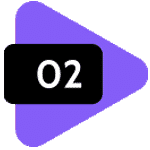 The correct company structure will serve to maximise your profits and free-up the time you need to focus on growing your business.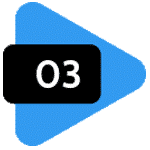 GetGround will set up your company structure for you, with the systems in place to make your buy-to-let investment a success.
Buy-to-Let, Done Better
Legal documents, accounting services and payment account, all under one roof.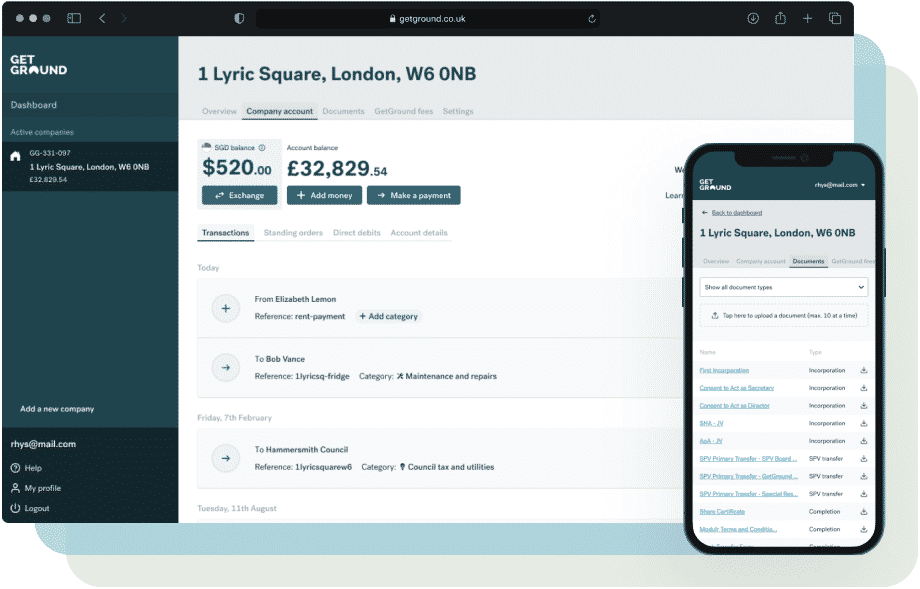 You're in Good Company
Almost half of UK buy-to-let property purchases are now made through a limited company.
GetGround gets your buy-to-let business off the ground by forming and structuring your limited company, then putting in place all the documents and processes necessary for taking it forward.
For an ongoing £19/month subscription fee, GetGround will manage your accounting and tax returns, providing you with a payment account to manage your funds, as well as dividend admin, post management, secretarial services and a company address.

Gain tax efficiencies

Limit personal liability

Buy and sell property easily

Improve estate and inheritance planning

Replacing the old, costly approach to buy-to-let, with a brand new one.
With offices in London, Singapore and Hong Kong, 8000+ customers and 200 property brokers, agents and developers advocating their services, GetGround is rightly making waves across the UK's residential property investment market.
The problem they tackle is simple: the traditional approach to landlordism as a personal endeavour is outmoded and costly, whereas a modern, streamlined company structure is most-often fairer, more efficient and productive.
The solution is to give all buy-to-let investors a hassle-free, inexpensive way to create a sophisticated buy-to-let company, primed for growth; pre-prepared with management systems, designed to propel your property investment into the future.
Next Steps
Ready to set up your buy-to-let company?
It couldn't be simpler. Follow the steps below to get started.

Fill in the form on this page and you will be contacted by GetGround to talk you through the process and get you started.

GetGround will set up and structure your company, ready to purchase and manage your buy-to-let investment property.

With your business set up properly and your time free from administrative tasks you can focus on business growth.