Renovation projects, refurbishments, conversions. They are all very appealing as property investments but it's easy to get caught out if you're new to the game. This article will help you get up to speed by illustrating five essential things YOU MUST consider when you are buying an investment property.
1. The Mortgage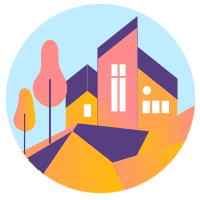 The first thing to ask yourself when you are looking for potential renovation projects is 'can I get a mortgage?' This is because when it comes to these kinds of property deal the bank won't always be willing to grant one. With investment property like this the kitchen might be missing, or the bathroom. For property that is not up to a standard where it can be lived in, it's much harder to get a mortgage.
But there are alternatives to a mortgage.
Your renovation projects can be purchased for cash, your own if you have it. Or, you can form a joint venture with second property investor. You can also use bridging finance or loans. There are options...
It's just that a high street bank might not be willing to lend you the money.
So, if you're looking at these types of investment then I'd recommend speaking to your mortgage broker to get an understanding of what requirements the lender is likely to have when it comes to a house in disrepair. By doing this you will start to get an understanding, when you are looking at a potential investment property, as to whether the mortgage requirements are met and how your investment is going to be financed.
2. Managing Your Budget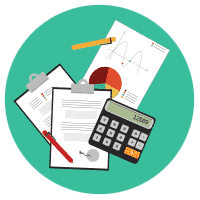 The second thing to consider with renovation projects is whether or not the numbers make sense. There are a lot of TV programmes that could lead an investor to believe that it is in some way easy to buy a property, renovate and re-sell (either through auction or through an estate agent). These programmes often miss out key parts of the process and these key parts are often around finance.
Just because you can buy a renovation project for £80k, spend £10k on it and sell for £100 doesn't necessarily mean that there's £10 profit that's been made. With all renovation projects, there are other things to consider.
So, it's important to know whether or not the numbers make sense. You need to think about the best case scenario and the worst. You need to have a very clear idea what the resale value will be. You need to know as precisely as possible what the refurbishment costs are going to be (and don't take a tradesman's word on this). You need to do your research and not take anything at face value.
3. Your Exit Strategy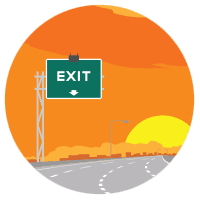 Make sure that with your renovation projects you have a plan A, B and maybe even a plan C. When you are looking at any investment property you need to have an exit strategy or some way of pulling out of the deal.
So for example, let's say you're considering buying an investment property to flip onto a first-time buyer. In this case, you need to ask yourself, 'what happens if the market changes?', 'what if there are no first-time buyers interested in this area?'. Then you need to ask yourself what options remain if that happens. Could the property work as a buy-to-let with you as a landlord? Could you sell it to an investor?
There has to be a margin in the deal and you always need alternatives.
At the end of your renovation projects, you don't want to be stuck. To ensure that your not you need to have an exit strategy and alternative plans.
4. Your Contingency Plan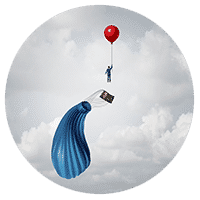 The fourth thing to consider is building a healthy contingency budget onto your renovation projects. It's easy and let's face it, renovation projects often come in over budget (ie more than you originally thought). This is because you seldom know what needs to be done before you start the work.
As an example, we have an investment property which is a refurbishment project at the moment. Once we stripped everything out we realised we were going to have to re-plaster. We realised that we were going to have to sort out the electrics.
These things add up
So it's important to have a healthy contingency budget that will cover you if the cost of your renovation projects has started to spiral. You don't ever want to be struggling in a position where the property deal no longer makes sense. It's important to keep a tight reign on those costs but you need some contingency in there as well.
For us, on refurbishment/renovation projects, we like to typically have a contingency budget of around 10-15%... just a little bit of an allowance to cover extra costs.
5. Holding costs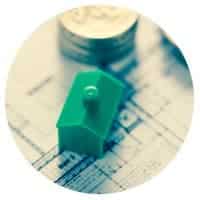 The last point to consider is the holding costs of owning that property for the length of the refurbishment.
This is something that's missed by a lot of investors when it comes to renovation projects that you don't want to. You need to factor into your calculations how much it costs to own the property.
There is insurance, there are interest charges associated with the mortgage or bridging finance. There are things like council tax.
These holding costs can all start to add up so it's important to understand what the length of your refurbishment project is going to be and what costs will be associated with that. You should ask yourself, 'how long will it be before I can refinance?' and 'how long will it be before I re-sell and exit this deal?'
If you ignore holding costs, what your anticipated profit of 5%, or 10%, or 20% may end up being a lot lower than you thought.
To give you a guide. With most renovation projects we look at we are looking at around 20% net profit and that includes buying and selling the property, holding costs, refurbishment costs and everything in between. If you can achieve a 20% net profit on your refurbishment deals you're doing well.
So hopefully you found that helpful. Use these tips on your next renovation project to make sure that you stay clear from the bad deals, focus on the good ones and achieve the profits you want.