Estate Agents Consultancy Service
Get the upper hand when buying your next property investment from the estate agents.
How?
By having a ex-estate agent and property sourcer with 10+ years experience do all the work for you, from short-listing to viewing and even helping you with the negotiations.
How It Works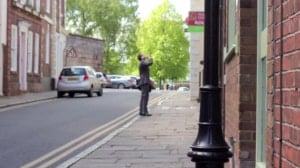 It's an estate agents job to get the highest price they can for their 'client' the property seller.
It's our job to find, view and negotiate the best deal we can for our client… that's You!
Don't be fooled, when buying via an estate agent the negotiations start as soon as you make the first phone call to arrange a viewing or simply ask what properties they might have to fit your perfectly formed criteria.
The estate agent will be asking questions that seem on the face of it very simple and straight forward, but quickly they start to add up and combine to give them some very powerful information on what you're willing to pay for that perfect 3 bedroom semi in the very rent-able postcode you originally called up about.
The Problem… often means your paying over the odd's to get the deal or at least spending wasted time discussing & viewing deals that are never going to work.
The Solution… save time and money by having an expert carry out the process for you.
As little or as much support as you need from the very start of short-listing potentials through to power team recommendations to help you get your investment rented as quick as possible to the very best tenants.
It's a pick and mix of services where you book time for a seasoned property expert to help you directly find the very best deals on the market today with local estate agents that fit your criteria.
Next Step
If you want to know more about the criteria we consider with all our property investments please take a look at our Property Investment Checklist.
Ready to go ahead and start building your portfolio?
Then take a look at our current availability and pricing for our consultancy services.
Or contact us to get started
PHONE:
0161 731 0036
EMAIL:
ADDRESS:
Property Investments UK
132-134 Great Ancoats Street,
Manchester,
M4 6DE
---