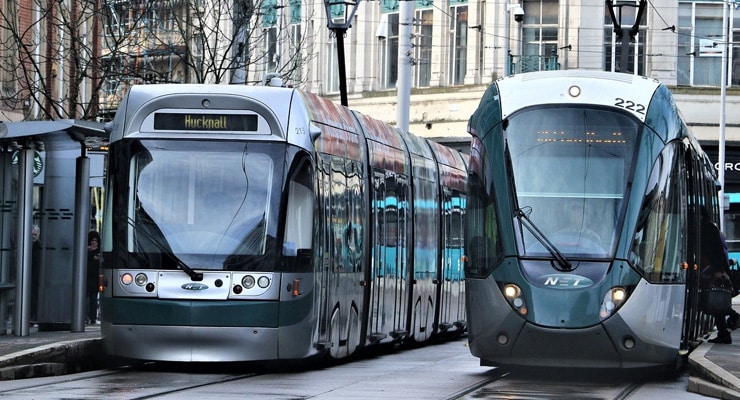 About Nottingham
Most notable for its links to the legend of Robin Hood, Nottingham, in the East Midlands, has the UK's seventh-largest metropolitan economy and in recent years, one of the strongest housing markets in the UK in terms of growth, falling just behind Manchester and Leicester.
Indeed, Mark Carney, the now-former Governor of the Bank of England, called Nottingham 'a bellwether for the UK economy' and 'an example of a city 'that is transitioning to a new, modern economy' due, in part, to enterprise zones that are home to start-up industries including the Boots Enterprise Zone where there is an emphasis on medical technology.
Though very much the de-facto capital of the east midlands and a centre for retail, leisure, culture and sport, Nottingham can offer its visitors and residents a city-lifestyle while remaining small enough to feel human and personal. And speaking of visitors, Nottingham, thanks, in part, to the legend of Robin Hood has a thriving tourism-based economy as well.
There's more to come. HS2 will have a designated stop in Nottingham at Toton which is anticipated to have a positive impact on house prices and commerce.
It is clear that there is a lot of growth and demand in Nottingham's housing market as investors and homeowners sweep in to take advantage of the rising economy and lifestyle that the city has to offer. However, taking an average of 99 days to complete a property sale and 183 days to sell a flat, people are increasingly looking for alternatives to selling via a traditional estate agent and towards faster and more-modern methods.
The Time it Takes to Sell a Property in Nottingham
Time to sell figures represent the 90-day period prior to the 30th of April 2020 and are provided by Home.co.uk.
Average Time to Sell
| | Mean | Median |
| --- | --- | --- |
| Selling Time in Nottingham | 99 Days | 36 Days |
Means and Medians
A mean is calculated by adding up all the values and dividing that score by the number of values. It's what we most commonly think of when we think of an average.
A median is a number found in the exact middle of a set of values.
Both numbers are useful but a mean-average can be heavily influenced by outliers (extreme numbers in the data set) whereas a median-average flattens these outliers out which, in many cases, can help to paint a more real-world picture.
Selling Times in Nottingham by Number of Bedrooms
| | Mean | Median |
| --- | --- | --- |
| One Bedroom | 136 Days | 47 Days |
| Two Bedrooms | 118 Days | 41 Days |
| Three Bedrooms | 72 Days | 28 Days |
| Four Bedrooms | 112 Days | 51 Days |
| Five Bedrooms | 159 Days | 79 Days |
Why Not Use An Estate Agent?
With the average length of time, it generally takes to sell (and buy) properties - whether homes, houses or flats through an agent - standing at 129 days nationally and 99 days in Notingham, it is easy to see why people are increasingly turning away from agents and towards other means.
An agent will tend to be limited by their business model. Not only do they have to search for homes, houses and flats to sell but they need to search out buyers. And when an agent is selling properties on the open market they have to help the two parties agree on a price, stay in contact with everyone involved and ultimately close the deal.
It's a lengthy process and buyers and sellers alike, often drop out. And while personal contact and the fact that they are close to you might make an agent feel reassuring (yes they understand your area, your road, even) because they have to generally find homeowners to buy their properties they are not efficient at all, in terms of time, and being far from free their price reflects this.
The agent we work with is different, having both the marketing lists to contact buyers and sell properties, houses and flats quickly via an online auction and private lists (with a guide price) but also the means to buy homes and houses in Sheffield (on your road) from their own reserves.
House Prices in Nottingham
Numbers taken from Zoopla and are for the 12 months prior to 18.03.20.
Average Price Paid
£205,351
Number of Sales
7,402
Current Average Value
£207,032
Value Change
£9,045

+4.35%
House Prices Report - January 2019 to January 2020
From Home.co.uk
January 2019
January 2020
Detached
£307,015
£349,461

+14%

Semi
£183,008
£196,299

+7%

Terraced
£135,924
£142,284

+5%

Flat
£133,638
£131,492

-2%
The Best Possible Price
If you want to get the best possible price for your property or properties then to search out, find and contact a good agent who knows your area and road, deals with the kind of property you trying to sell and can find the right buyer at the right price is still a good bet.
But the service isn't free for a seller and the price is still what people are willing to pay for homes.
Our partner will take any property (flats and houses) in any condition and search their own database for potentially interested buyers to search out a risk-free sale at a price that suits.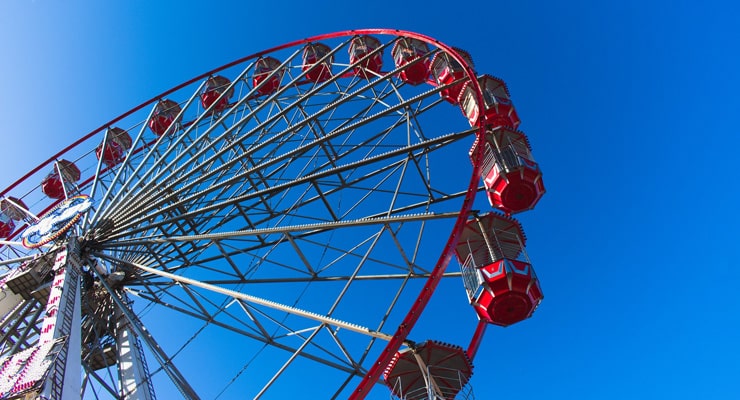 Selling a House Fast in Nottingham
There are many reasons why people may seek to sell their property and many reasons why selling quickly to a cash buyer might be preferable to the more traditional option of selling through an estate agent.
Most obviously there is the speed-of-sale. With properties in Nottingham taking, on average, 99 days to sell, being able to have the money in the bank in just 7 days could be an attractive option for those who have inherited a property, those who own an empty property that is costing them money, those who need to move quickly because of work commitments or those in financial difficulty with their own home.
But speed isn't everything.
Some properties simply can not be sold through conventional means to homeowners and investors requiring a mortgage. So, if your house is of non-standard construction, has sitting tenants, is in a state of disrepair, has a short lease or is the victim of invasive plants like Japanese Knotweed, you may have little choice but to search for an off-market to a cash buyer.
And selling homes to a cash buyer does not necessarily mean you won't get a good price. You can still get full market value for a house sold in this way. So, increasingly, homeowners, landlords and investors are turning to this method of selling, simply because it is more straightforward and convenient than dealing with estate agents and timewasters.
Read on for an explanation on how it works and what our partner offers for a quick house sale and get in contact if you need to a free consultation to discuss your circumstances and your property.
What's On Offer
Our partner has 3 packages available. They will buy any property in any condition, in 28 days for 100% market value, in 28 days for a fixed-price offer or in 7 days for 80% market value.
For the 28-day fixed-price offer the seller could be entitled to an immediate cash-advance of up to 89% of the value of the property.
You can find out more information on what's on offer here, or if you'd prefer to speak to someone simply fill on the form at the top of this page.
Our partner offers consumers multiple ways to sell their house fast. Sellers who choose a 7 Day Cash Sale or a 28 Day Fixed Price Option are protected by their membership of the National Association of Property Buyers (both by the commitment to high professional standards membership demands and the requirement that they are registered with the TPO to ensure consumers have access to a redress scheme).
Sellers who choose to sell for 100% Market Value in 28 days are protected by The Estate Agents Act and our partner's membership of the TPO.

Areas In Nottingham Where We Can Help You Sell Your House Fast.
We can help you sell any house or flat, in any condition around Nottingham and the East Midlands, fast! Areas include but are not limited to:
| | | | |
| --- | --- | --- | --- |
| Arboretum | Aspley | Bakersfield | Basford |
| Beechdale | Bestwood Estate | Bestwood Park | Bilborough |
| Broxtowe | Bulwell | Bulwell Hall Estate | Carrington |
| Cinderhill | Clifton | Colwick | Daybrook |
| Dunkirk | Forest Fields | Highbury Vale | Highfields Park |
| Hockley | Hyson Green | Lace Market | Leen Valley |
| Lenton Abbey | Lenton | Mapperley | The Meadows |
| City Centre | Old Basford | The Park Estate | Radford |
| Rise Park | Sherwood | Sherwood Rise | Silverdale |
| Snape Wood | Sneinton | St Ann's | Strelley |
| Top Valley | Whitemoor | Wilford | Wollaton |
| Woodthorpe | | | |
Frequently Asked Questions
How long does it take to sell a property in Nottingham?
As of April 2020, it takes an average 99 days to sell a property and 188 days to sell a flat through a traditional estate agent. We can help you sell your home with money in the bank, in 7 days.
Will I get the right price for my house?
Yes! There are a few different options available which balance speed versus price but what sets us apart from other companies offering quick purchases is that we can help you access an online auction and a mailing list of ready buyers, meaning you you can achieve market value. And if you don't hit a price you want to sell at, you don't need to sell.
Not a problem. We can help you to sell without an estate agent or the need to view your property.