If there is one thing that would make purchasing property easier it is the UK adopting a more American approach to conveyancing. What is needed, is for Land-Title databases to become centrally administered by the Land Registry, whereas now our system is disparate and complicated, requiring lawyers at every stage.
The Future of Conveyancing
Amy: How is property conveyancing changing? What do you think the future holds for conveyancing?
Pam: I'd like to say, that in 10 years this will all be done electronically, through the Land Registry. There'll be no uncertainty about is anymore, no gazumping. It will just be, you walk in, you say, 'I'm going to buy that house', they say, 'Yep, here's the title', and you go.
I would particularly like to see that because that is the American system. When you are buying a house, in either America or Scotland, when you go in, you are making the offer. You should have all your funding lined up, you should have your money, your deposit and you complete within 28 days and there's very little uncertainty in the process.
England doesn't have that yet, which is a real shame because there's a huge amount of uncertainty and worry in the process, with people backing out, even on the day of exchange, and we've had that.
I don't like to see that but sometimes they just decide it's too much and walk away.
So, I think, I hope that we'll get more towards a more certain process that is run through the land registry so it has a government guarantee behind it and so that there are fewer uncertainties and much less room for error.
What we're seeing, unfortunately, now, is that fraudsters have figured out that conveyancing has some chinks in it and they're working their way into those chinks. And so everything that's in the press at the moment is about conveyancing fraud, people losing their money on the day of completion, the deposit is transferred to the wrong bank account...
It would be great if we could do it all through the Land Registry. If there was one, central, electronic database where it's all done and guaranteed by the government and it's all backed.
We're not there yet. The Land Registry says we'll be there within 15 years. They said that when I came here in 2004, so, 13 years on...
Centralised Electronic Databases
Amy: Don't hold out too much hope...
Pam: ... We're not even close but I do have hope that that is where we are going and that's really what I would really like to see too.
I think that's ideal for the conveyancer. I appreciate that a lot of lawyers would see that as a risk. 'Where am I going to sit in that?'
But conveyancers are still essential to the process in both America and Scotland and it's all about Title which is where we really should be sitting.
The details of the money transfer, why am I dealing with that? Why is a lawyer involved in that?
Amy: It's true and when you when you explain it like that it's absolutely true and it doesn't make sense how the system isn't already that way.
Like you, I spent time in America, researching, last year with property and housing and there's so much we can learn from their successes and also their failures too. But there is so much we can learn in transferable lessons from the United States and I hope we take lead with some of those systemised ways of doing things, too.
Pam: Central databases. It's just crazy to me that in 2017 we don't have a centralised database for local authorities searches. There is something like 230 local authorities in the UK and each of them has their own non-centralised database.
How can that be?
Amy: It's crazy, I know. I know it is hard to get your head around, at times.
Pam: And people call me and say, 'But the conveyancing process takes so long and it's so complex', and I'm like, 'Yes, it is'.
Amy: It's made that way...
Pam: It's here because we are operating on systems that were developed in the 19th century but where I come from it's almost straightforward, and it's not perfectly straight but it's almost straightforward.
And I appreciate that we've only got 250 years of Title in the United States where you go 2000 years of Title, here in the UK.
But honestly, with the Land Registry, it should be becoming soooo much more simple and we are really not there yet.
Amy: I hope we catch up.
Pam: Yep.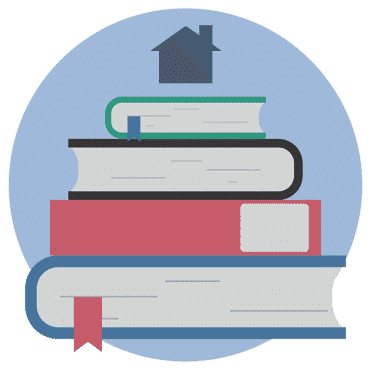 Learn how to quickly build a long-term, profitable property portfolio of ten houses with our free online course, containing effective strategies and techniques, collected over decades investing in property.
This training is suitable for investors of all levels so whether you are starting from scratch or want to know how to scale your property business there is something in there for you. Simply click the link below to find out more.
It's completely free and takes just a minute to sign up.