Today we look at how property investment projects can be enhanced by collaborative working with the third sector. By the third sector, we mean housing associations, charities, non-profit organisations and voluntary groups like street teams and even food banks. Engaging with the third sector can really put a sparkle on your property projects, making them both more profitable and easier to run.
---
Social Property With Amy Varle
---
An Introduction To Collaborative Working With The Third Sector
---
Local Charities and Non-Profit Organisations
Working in social property investment the support I receive mostly comes from local charities and nonprofit organisations.
There is a huge bank of skills, talent and resources in not for profit organisations – also known as the third sector – and for social property investment projects, there are a lot of potential partner agencies out there that will be able to offer practical support.
This support can come in many forms but it might be that support workers are assigned to help your tenants. You might get help or guidance with the forms that have to be filled in. You might get help chasing payments or with dealing with tenant disputes.
There are lots of benefits to working with the non-profit organisations; with charities and voluntary groups and so what I'd like to do now is to look at how you can go about building these relationships in the third sector.
Because these relationships are going to be really beneficial for you, not just in the short-term as you set your project up but in the long-term as well, as your projects evolve and grow.
Mutual Support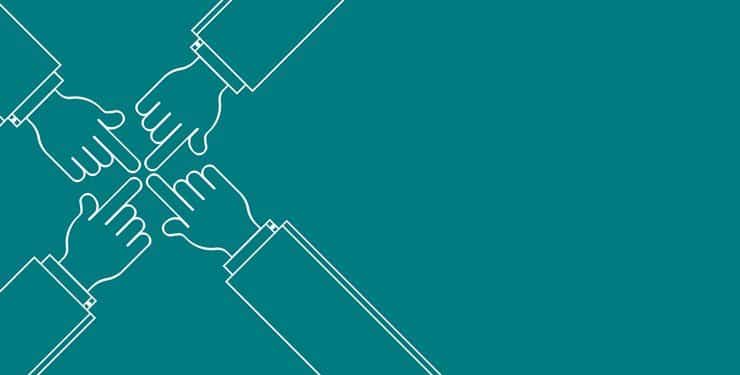 One of the best ways of working with a charity, a non-profit organisation or a voluntary team (perhaps a street support service – if your project is with the homeless) is to build a relationship with that organisation by supporting them.
You can do this in a variety of ways but here, let's have a look at an example.
Working With A Local Food Bank
One of the best relationships you could build is with your local food bank.
Now, you may think that with a social property project, where your aim to house someone who was previously homeless, it would be more beneficial to forge links with a street support service.
But, you have to bear in mind that if you are working with a charity that is responding purely to people on the streets, they may become a little disengaged once your tenant has settled into your property. And, as a landlord or property investor, the chances are that that is when you are going to need the most support.
So, one of the best tips I can give you, in terms of which third-sector agencies to partner with, is that you should look to connect with a food bank.
This is because food banks are typically the type of organisation that will work with a vulnerable person for potentially a very long time. In other words, a food bank will work with your tenant over the long-term rather than just over the transitional period as they are being housed.
Building A Relationship With Your Local Food Bank
The first thing to do when trying to build a relationship with a local food bank is to support them and of course, donate some food.
Perhaps you could do a collection in your office. Or you could just do a clear out of your food cupboards at home.
You want to be supporting them on a regular basis. If you become a face to them; if you become known to them as a supporter, they'll be much more engaged with what you have to say when you present yourself as a landlord, offering a property for one of their service users.
The idea is to build a good relationship with the food bank and to make them aware that this is a relationship that is going to create value on both sides; a relationship that they are going to benefit from and one that you will benefit from too.
So, you need to identify what value can be created and demonstrate that it can be created as sustainable for the long-term.
Working With Housing Associations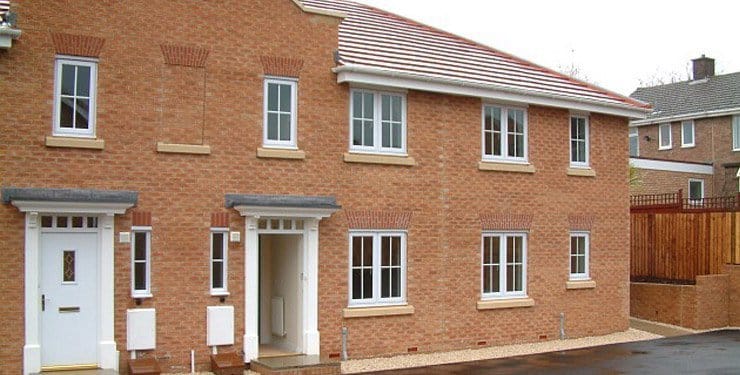 *Housing Association building in North Wingfield. These flats are part of a development intended for shared ownership.
Photo Author: Alan Walker. Licensed for reuse under the Creative Commons Attribution-ShareAlike 2.0 license.
Another option is to work with housing associations. With the imminent introduction of Housing First and a general housing shortage, housing associations do not have enough stock at their disposal.
We need more houses to be built; everybody knows that.
Housing associations are really keen to look at different options for housing and they all need to increase their stock.
As a result, there is a lot of very innovative thinking in housing associations today and therefore a lot of forward-looking housing associations investors and landlords can engage with.
I, personally, have seen some really great deals that have come along via housing associations. For example, it is not uncommon for an association to lease a property for periods as long as ten years.
For the landlord, in that time, there would be no maintenance costs or issues to deal with and the association would be the one dealing with the tenant and the rent.
That would make a property a completely hands-off investment but more than that, a landlord going into a deal like this would be able to sleep soundly in the knowledge that they have done some good in their community; helping to house vulnerable people and helping to bring affordable homes back into use in the UK.
Finding The Right Fit
There are thousands of housing associations in the UK, and they all work slightly differently.
If you explore working with them you may find one that works very well with your aims and goals.
And there's always the chance that if you are able to create a really good long-term relationship you could be supplying them with houses on a regular basis for years and years.
So, my advice would be to explore who housing associations there are in the area that you'd like to start working in and see if you can help them meet their needs.