Invest in Corporate Buy To Let Today
Be the first to get our future live property deals:
What These Properties Will Give You As An Investor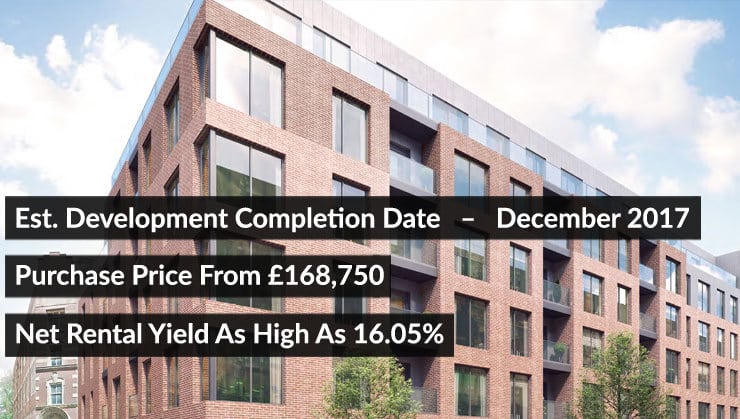 Multiple Developments Available – Showcased Is Halo, Manchester
Located within a highly accessible location in close proximity to Manchester Victoria Station, the Northern Quarter and the main commercial core of the city centre, Halo is a modern 6 storey residential development for a world-class city. Comprising 66 one, two and three stylish apartments with 41 car parking spaces.
✔ Location – Manchester
✔ Strategy – Corporate Buy To Let
✔ Name of The Development – Halo
✔ Est. Development Completion Date – December 2017
✔ Purchase Prices Starting From – £168,750
✔ Rental Yields – A 2 year rental guarantee at 6% net through their successful corporate model or a 75/25 split which can generate investors net yields as high as 16.05%
✔ Discount – 10% below market value based on comparables within the area
More Buy Now Property Deals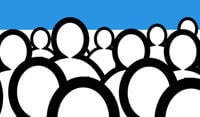 Crowd Funding
Cash Buyers Only
Invest from as little as £10 (Yes, ten pounds)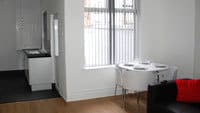 Professional HMO
Suitable to Finance
Traditional Houses With 12%+ Gross Yields
From £140,000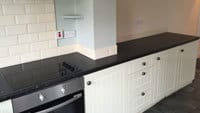 Social Housing HMO
Cash Buyers Only
Fully Managed & 5 Year Leases.
The Ultimate Hands Off Solution – From £120,000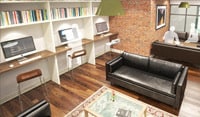 Student Buy To Let
Cash Buyers Only
Student developments in Major University Towns
From £49,995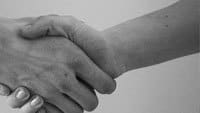 Enquire About This Property Now
More About Corporate Buy To Lets
What Is A Corporate Buy To Let?
A rental or buy to let property becomes a corporate buy to let when the owner decides that, instead of renting it out to an individual, they are going to rent it out to a company or organisation.
How Long Will The Contract Last?
As with other types of buy to let the rental term will be agreed between the two parties. This is usually between six and twelve months but of course, it can be a shorter or longer period of time depending on the needs of the company.
What Will The Company Do With The Property?
The company will most likely be looking to rent the property for use by company staff, consultants or contractors that, for whatever reason, need to live and work in the local area for a period of time.
Corporate Buy To Lets And Serviced Accommodation
For a company that has staff that need to move around a lot, it is much better to rent a corporate buy to let than it is to be renting a standard buy to let.
This is because there is an element to corporate lets that sets it apart from other property types; namely that they tend to be serviced.
What Is Serviced Accommodation?
Whilst serviced accommodation is not exactly the same as a corporate buy to let, most corporate lets fall under the serviced accommodation category.
Serviced accommodation is where the property is run as a service. The bills will be included in the rent, it will be fully furnished and often there will be additional services included in the deal; for instance a cleaner.
The advantages here are obvious. A company that simply wants to provide its staff with temporary accommodation will probably not wish to get bogged down in the details of organising utility bill payments or making sure that there is furniture.
Why Not Just Use Hotels?
For companies that have a constant demand for accommodation in a particular are, hotels can be a very expensive option. Hotels are also not as flexible as having continuous access to a rented house.
Our Corporate Buy To Let Deals
On this page you can see that we only feature one corporate buy to let deal but we have many more deals available.
So if you are interested in this property investment strategy then simply get in touch. Give us a call or drop us an email. We'd be happy to answer any questions and introduce you to the other deals we currently have available.
---
Introduction To Serviced Accommodation – Mini-Series
In Conversation With Paul Winder From Residential Estates, Chester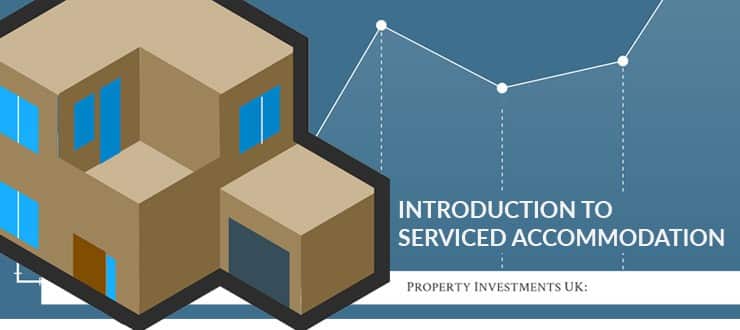 ---
2)   High Yields
5)   Your Benefits To Buying Our Deals
6)   F.A.Q.s
Let's be honest.There's hundreds of websites selling 'property deals' and 'investments' across all kinds of locations and all kinds of styles, new builds, off plan, below market value, HMO's (houses of multiple occupation) and even straight forward Vanilla Buy to lets.
But which one should you choose and why are ours any different?
And importantly why do our deals make better investments?
Well simply put, it's because we focus on 3 core elements before any property is even allowed to make our shortlist of available deals and before we will put our name to them and offer them to clients.
These are…
High Yields. In Growth Areas. Covered with Our 3 Stage Guarantee.
Unlike many property companies or property sourcers, we take a very different approach.We don't stack property deals high and sell on volume simply be a developer asks us to.
We are a boutique company. We focus on quality and hand pick our investments to ensure any property we list for our clients has high rental yields, is located in a growth area (population & employment growth is increasing in the town/city) and is covered by our 3 stage guarantee.
So how does this work..?
With the property market constantly changing it's important to focus on the one factor that remains consistently important to your bottom line, and that's cash flow.
This is an easy metric to compare deals by looking at the headline rental yield.
Although there are two yields to consider… NET & GROSS.
These are very different.
Many deals you see will be Gross yields and this is also true for any Vanilla buy to Let and even some HMO's that we list.
That's because judging the costs of running the property can vary deal to deal once you factor in management, maintenance, and other incidentals.
If we list a property with a Gross Yield they won't be less than 6% Gross and many of our deals are 8%+.
However uniquely we also present some of our deals as NET returns.
This is absolutely unique to the market and we are able to do this because of the contracts and agreements we have in place with the managing agent on our Social Housing deals as they come with a 5 year fully managed lease and also on some of our Corporate let deals.
So you don't have to worry about void periods or management costs.
This is a winning formula and why we like them.
Capital growth is difficult to predict and even gambling on traditional growth areas like London, relying on house prices continuing to rise is no guarantee of growth.Property like any investment carries risks and market prices can vary.
Property like any investment carries risks and market prices can vary.
However, we can (with clever and in-depth due diligence) still make sure we give ourselves the best possible opportunity to benefit from growth.
From personal experience of investing in the North West I've seen prices change and sentiment sway on which is the next 'up and coming area' and which is 'about to boom'.
It's easy to get distracted and lose focus on these possible bubbles.
So we like to bring it back to basics.
The 3 key fundamentals that ensure growth potential is simple. These are:
Current Population Growth
Current Employment Growth
Home-owner occupation and demand
Tick these 3 boxes and any area you buy in has the key triggers and foundations of experiencing property house price growth.
That's what we look for in our locations before we list any property deal.
Only once were sure of the above criteria being ticked do we list them on our site and offer them to our clients.
Whether you are based overseas, in the UK but out of the area, or even if you live right next door, buying an investment property can seem risky if you are not a regular investor.
Like any investment, property carries risks, but with the right due diligence you can mitigate these risks and that's the key to the guarantees we provide with our ready to go deals.
These are your 3 step guarantees:
Each Property has been personally viewed & vetted by someone from Property Investments UK or our partner companies to ensure the condition, figures and tenant profile are correct.
You only pay a reservation deposit when you are 100% sure on the deal, we never ask for deposits just to provide you with 'information' like some companies do. We are 100% transparant on the deals from day one and give you all the time and figures you need to make an educated decision. In addition many companies may charge a full sourcing fee of thousands of pounds on day one for reservation deposits, this is unnecessary and risky, that's why we are different, to secure one of our properties when you are ready to proceed it's only a small reservation fee of £500, much less than our competitors.
Once you have offered on a property and the vendor has accepted, you have secured the property. It will be removed from sale, not offered anywhere else and no higher offers will be accepted, allowing you time to complete in confidence.
5. Your Benefits To Buying Our Deals
In addition to your guarantees by buying our ready to go deals you are enjoying the following benefits:
Each property has been hand-picked and selected by me (Robert Jones) personally. So you are benefiting from my combined knowledge, contacts & experience of over 10+ years in the local North West property market. So you get the right location, right price & right property.
These are hand-picked investments so naturally,each one is limited availability. These are individually sourced and selected based on our core elements above. High Yielding, Growth Areas, Quality Deals.
We don't do any sales tactics or use high-pressure call centres. If you are interested in a deal simply contact us and ask as many questions as you like and take as much time as you like to decide on a deal. We don't follow you up with multiple phone calls and high-pressure sales, you are in control.
All properties are Off-Market and Direct to Vendor.
The majority of our properties are tenanted & cash flowing on day one
We focus on established rental & re-sale areas and housing stock.
Sign Up to Our FREE Property Investment Training Course Today
If you want to invest in property but are not sure how then why not join our free online property training course?
In there we cover a range of different property strategies to help you get started on building a long term property portfolio or creating a cash flowing property business.
We also look at ways to increase your return of investment with any of the properties you may be considering and we also have a couple of cheat sheets and downloadable documents.
Just click the image below to join our free training course.

Now I know you've very likely got some burning questions at the back of your mind and I want to be completely upfront from the start. So let's answer them.
2) How do I reserve a property?
3) Are there any sourcing fees?
4) How long does the sales process take?
5) Can you recommend letting agents or maintenance teams?
6) Where do the property deals come from?
7) Is this tenant profile right for me?
8) If the deals are so good why don't you buy them?
Can I View the Properties?
Of course!
Viewings are available for buyers who have reserved a property and are proceeding with the purchase.
If the property is a New Build development viewings are available near the end of completion due to health & safety, but prior to that, you are certainly able to see the site location.
If the property is tenanted then it depends on the tenant profile if we can get internal access.
Professional buy to let properties are usually no problem, although the social housing HMO's are difficult due to the nature of the tenant and the lease agreement.
However due to the high number of enquiries we receive for the properties we can't arrange viewings for every potential buyer at the enquiry stage as this would disturb tenants unnecessarily.
So how does this work?
Once you have reserved a property and your solicitors start the conveyancing process you are more than welcome to view the property and if the property is anything other than described you can pull out of the purchase with no penalty, so you are 100% covered and there is no risk.
This protects you, the tenants and the seller.
However as we view all the properties on behalf of our clients, before they even go live on the site, and we carry out photo and video inspections many of our clients (especially overseas and out of area buyers) prefer these than a physical viewing as it's often a more efficient use of time.
How Do I Reserve a Property?
Very Easily.
Simply contact us using the enquiry form above with the property address you wish to reserve.
Then the Process is:
1) When you are ready to progress with a property you can make a reservation payment of £500. We will then take the property off the market and the sales process can start with all parties happy it's secure & proceeding.
2) We will then send a memorandum of sale to both your solicitors and the sellers solicitors. This is a simple one page letter confirming the buyer, seller, property address, target completion date and purchase price. You can use your own solicitor for your purchase so you can be 100% confident of the process.
Are There Any Sourcing Fees?
Some of the properties we secure come with only a minimal reservation fee of £500 which secures the deal for you and we are paid on sale by the seller  – like a traditional estate agent method. This is often the case with larger new build developments.
Other properties where the seller is a homeowner or a smaller landlord we receive no fee from them as the seller so we charge a set sourcing fee for buyers of £3,000.
This is fixed for all properties and is easily seen on our site so as a buyer you know your getting a fair and fixed price.
This sourcing fee is only payable once the property has exchanged.
How Long Does The Sales Process Take?
You can have the keys in your hand in just 28 days for most of the properties and many are already tenanted and earning so you have an income from day one of your purchase!
If you are buying cash or have your mortgage AIP (agreement in principle) ready, 28 days should be no problem, however if you need more time to purchase we can discuss this with the seller and negotiate it on your behalf at the offer stage so you can proceed in confidence knowing you have the time you need to complete.
Can you recommend letting agents or maintenance teams?
Of Course! We can introduce you to letting agents, maintenance teams and any other contacts that you need to successful build and manage you portfolio.
Some of our properties like the Social Housing HMO's & Corporate Let's come with full management in place!
These are the same teams and companies that look after our own personal properties and those of many of our clients.
For many of the properties we sell they will actually already come ready tenanted, recently refurbished and fully managed.
So you can proceed in confidence and know your property is being looked after from day one.
Where Do The Property Deals Come From?
Having been established in Manchester and the North West buying property deals ourselves and with clients since 2005 we have built up relationships with many contacts from estate agents, property sourcers, developers and solicitors, so we get introduced to many property deals often before they even come on the open market.
This network along with our own sourcing methods allows us to find and provide the very best exclusive direct to vendor property deals to our clients.
Is This Tenant Profile Right For Me?
It's important you know the pro's and con's of the tenant profile of the property your looking at buying.
To help see which tenant profile is right for you, please check out these articles here….
The Ultimate HMO Casestudy…. Which HMO strategy gives the best returns?
If The Deals Are So Good Why Don't You Buy Them All?
Good question.
Simply put we don't have the funds to buy every deal we come across and our focus is strongly on specific joint venture projects which are often developments and conversions.
All the deals we sell on our ready to go deals page are ready to purchase as individual deals, ranging from fully refurbished and ready tenanted buy to let's, HMO's & Corporate Let accomodation. Perfect if your looking to hit the ground running with your preferred strategy.