Why Investors are Turning to Regional Cities Outside of London
With the property market and the UK economy as a whole performing exceptionally well as we recover from the economic shock of Covid-19, UK real estate remains the most stable and reliable asset class.
In fact, the recent growth projections from the International Monetary Fund (IMF) show good signs that the UK economy is bouncing back even faster than predicted, with the joint highest growth rate in the G7. Paired with the fact that house prices were up by 8% in the year to July 2021, now is an ideal time to invest in UK real estate for strong and consistent returns.
But which regions are seeing the majority of that growth?
Although London has a population of 9 million and accounts for almost a quarter of the UK's total economic activity, many buyers have turned to other regional cities to achieve the highest possible growth from UK property investment.
While historically, the capital has been the most popular place for international investors, these other major cities are gaining global recognition for their high demand and strong development potential.
The Northern cities of Manchester and Leeds are increasingly popular investment choices for both domestic and international investors, not forgetting the UK's second city by size and population in the heart of the Midlands, Birmingham, which is at the start of an exciting growth curve.
Senior Director at JLL, Will McKintosh, told Arabian Business that "historically, stagnant or falling prime central London property prices had sparked a trend towards a 'two-tier' market, where Arab investors would purchase owner-occupied homes in London and seek higher capital and rental yields in Manchester – Britain's booming post-industrial second city."
This is a buyer trend that we are seeing globally, as while the capital remains an attractive location to own a property for live-in purposes, the more lucrative investment opportunities are proving to be in regional cities outside of London, mostly due to lower property prices and higher yields.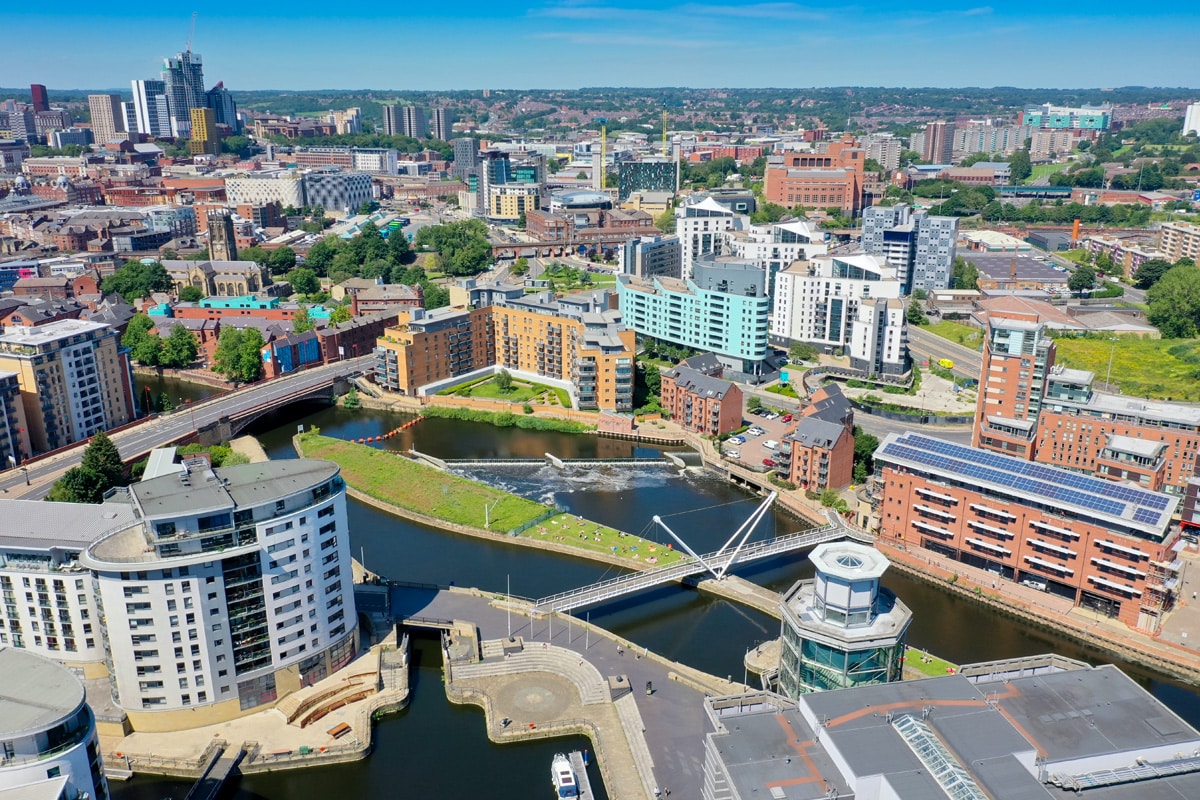 What are the Top 3 Reasons Why People are Investing Outside of London?
1. Lower Capital Entry
Due to London's affordability ceiling, buyers are investing elsewhere to maximise their returns. With average property prices in London over double the price of most other regions in the UK, yields and capital growth are often considerably lower in the capital.
To gain some perspective, let's take a look at the average property prices in some of the UK's key cities:
London – GBP 488,500
Manchester – GBP 188,900
Birmingham – GBP 179,200
Leeds – GBP 181,600
2. Higher yields
Average yields in each region:
London – 2.83%
West Midlands (Birmingham's region) – 3.85%
North-West (Manchester's region) – 4.69%
Yorkshire & The Humber (Leeds' region) – 4.56%
We compared the rental yields of one of our purpose-built premium properties, Affinity Living Riverside in Manchester, with a similar property in Mayfair, London: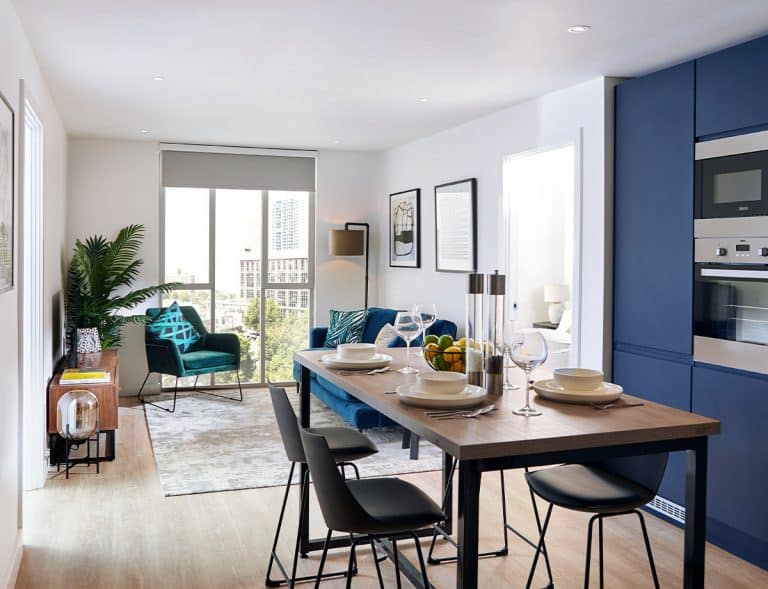 Affinity Living, Manchester
2-bedroom apartment GBP 342,000
Average rent GBP 1,705 p.m
Average annual gross rental yield 6%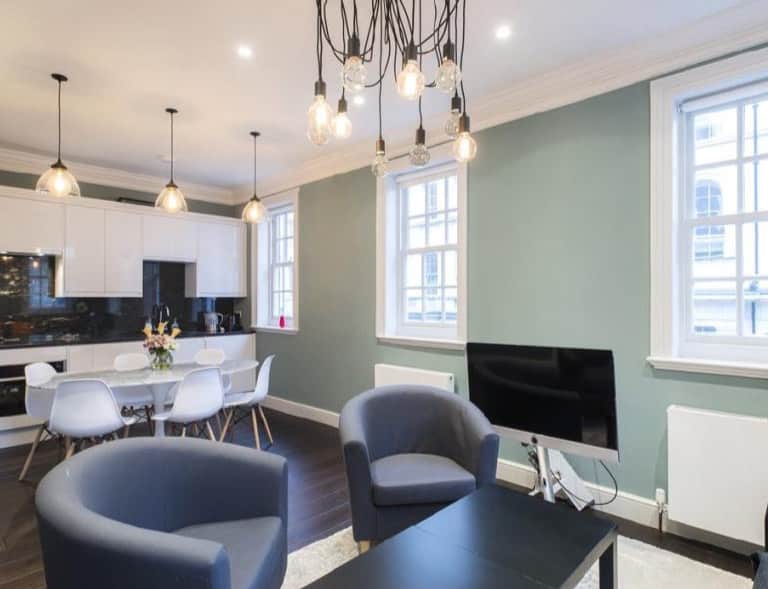 A Similar Development in Mayfair
2-bedroom apartment GBP 1,150,000
Average rent GBP 2,817 p.m
Average annual gross rental yield 2.9%
With a 3.1% difference between average rental yields in each city for a similar rental property, it is no surprise that domestic and international investors are reconsidering investment in the capital.
3. High demand
Tenant demand for city-centre living is growing in Manchester, Birmingham and Leeds, as all three have a growing population, strong career prospects and high graduate retention rates. All three cities will be positively impacted by the government's new Crossrail train, High-Speed 2 (HS2), which will bring around 1.5 million people to within 45 minutes of London in phases from 2021. Not only will this further establish these cities on the international radar, but HS2 is also expected to boost the trend of Londoners emigrating from the capital as they can obtain a higher standard of living at a lower rental price whilst maintaining a commutable distance to work.
But how high is the demand in cities outside of London?
Zoopla said there had been 'a sharp rise' in demand for city living, though its data showed that rents were still down in London on an annual basis, in the wake of many tenants leaving the capital.
Manchester
Recently voted 3rd in Time Out's World's Best Cities List while London lagged behind in 13th place, Manchester came top in categories including friendliness, resilience and nightlife.
The city's popularity is also reflected in recent Rightmove research, which revealed that enquiries for rental properties in Manchester city centre have increased by 69% year-on-year. With a population growing at twice the national rate, demand is at an all-time high in the capital of the North and the number of available properties to rent is at an all-time low – down 76% on the same time last year.
Manchester is home to 80 of the 100 FTSE Top 100 UK Companies, bringing a demographic of young professionals and a growing talent pool to the city – the target market for build-to-rent developers. This widescale trend of young professionals moving out of the capital and into cities such as Manchester has been a common story amongst tenants in our Manchester developments at Select Property Group.
Scott Christian, a resident in our Victoria Residence development in Manchester moved from London in January this year: "I was living in Canary Wharf in London, which, as you might imagine was very expensive. Then with the pandemic, my partner and I both lived in a one-bed, so it made complete financial sense to move up to Manchester where we could afford a nicer apartment with two bedrooms so that we could both work from home."
Birmingham
At the start of an exciting new growth curve, Birmingham's population is increasing by 10,000 people per year, yet has a comparatively low supply of purpose-built residential property. 75% of this expanding population is made up of 'city core inhabitants under 35 years old, making Birmingham the youngest major city in Europe. Paired with an undersupplied property market, this young demographic makes Birmingham a prime investment opportunity, as young professionals are the prime market for build-to-rent property. With over a third of millennials now set to rent their entire lives, people are willing to pay a premium for their desired living experience.
Home to the largest economy outside of London, there is a growing trend of blue-chip employers such as HSBC Bank and Goldman Sachs setting up headquarters outside of the capital and in Birmingham. Employment growth in the second city is projected to increase by 10% over the next decade, compared to a 6% rise during the last 10 years. Attracting more people to its growing economy, Birmingham saw a 25.2% rise in rental demand from Q4 2020 to Q1 2021.
Increasing Birmingham's presence on the international consciousness, the city will host the Commonwealth Games in 2022 and will be a central hub of HS2, connecting London with the Northern Powerhouse.
Leeds
Although perhaps less developed than Manchester and Birmingham, Leeds is gaining recognition for its strong development potential and should be on the radar of property investors looking to diversify their portfolios.
Leeds is the UK's fastest-growing city and is the main driver of a city region with a GBP 64.6 billion economy, a combined population of 3 million and a workforce of 1.37 million. Over 32,000 VAT-registered businesses are based in Leeds and more than 6,000 small and medium-sized enterprises, which account for more than half of employment.
Attracting renters into the city, the gap between supply and demand is the widest since 2013 in Leeds, identifying a lucrative opportunity in an undersupplied market. This demand is reflected in recent research, which showed that 32% of property professionals recorded an increase in buyer enquiries in the city this year.
Whilst London will always remain one of the world's most visited cities, praised for its history, architecture and nightlife, the growing trend of investors looking to other UK cities to maximise their returns is here to stay. For owner-occupiers looking to live in London or perhaps buying for a mix of rental and live-in purposes, we agree there really is nowhere quite like the capital.
---
At Select Property Group, we have a range of investment opportunities in the UK's best investment cities, including Manchester and Birmingham to deliver you strong and consistent returns. Get in touch with our property investment consultants today for a conversation about your property preferences, objectives and any questions you may have about the market.