Bridging finance is expensive and requires a strict repayment schedule but there is no reason that an inexperienced investor couldn't utilise it, for the right project, if they are confident that they have done their due diligence. The trick is to always make sure that there are multiple exit strategies in place.
---
Property Expert Series: Rory O'Mara from Closed Bridging Finance
---
Part 4: Is Bridging Finance Only Suitable for Expert Investors?
---
Amy: Is bridging finance for experts, only or is it something that would be utilised by a beginner or a newcomer to property?
Rory: So generally most people would, as I said earlier, think, 'Oh, it's expensive', so, you'd probably think, it is for the more experienced investor.
It doesn't have to be for the more experienced investor. It really comes down to, what's the project they are funding? And if the project stacks and it's appropriate to use bridging finance, it doesn't matter whether you're experienced or inexperienced, it's the right type of funding.
But if you were buying, let's say, a three-bed house for one hundred thousand and you're going to spend five thousand pounds on a very light refurbishment but it is mortgageable, you wouldn't use bridging finance, you'd get a regular mortgage.
The lender would probably be okay with that because you're just going to add some new carpet and redecorate it.
But if there is lots of profit margin and it's not mortgageable then you can use the bridge and it doesn't matter whether you're inexperienced or experienced. Your broker should be able to help and guide you.
Amy: It's from the property, more than anything.
Rory: It's always about the project. Let's understand the project. You must have multiple exit routes. So, that's the thing you really want to be careful about.
So, we lent some funds to a client, two years ago. The plan was to buy a house and split it into two. In theory, the planning was in place to do the split. We had a fixed price contract with a contractor but planning didn't come through in time.
That's just the way these things happen.
And the bat on that particular project... The investor didn't need as much money into the project as we were prepared to fund a fair amount towards the purchase and the build.
It got delayed. So, you need multiple exit routes.
Ie. he was going to have to sell but actually, he didn't sell. So, he turned it into two HMOs (houses of multiple occupancy).
So, I'd say, always have one-or-two exit routes and understand where the potential pitfalls and risk would be and you should be okay.
Now, you could look at that and say you were buying... You want to move beyond regular buy-to-let, maybe look at getting a house of multiple occupancy, an HMO.
So, you'd need to be aware of... Are there any issues to do with planning and Article 4 rules and regulations, council tax banding issues, potentially.
So again, just understand the risk.
Amy: Yes, perfect. Thank you, Rory.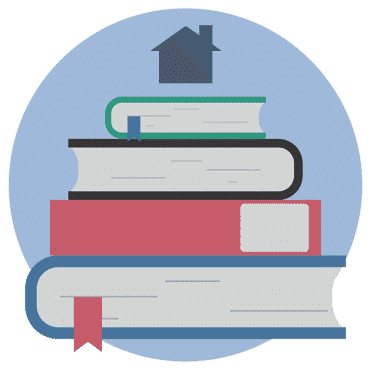 Learn how to quickly build a long-term, profitable property portfolio of ten houses with our free online course, containing effective strategies and techniques, collected over decades investing in property.
This training is suitable for investors of all levels so whether you are starting from scratch or want to know how to scale your property business there is something in there for you. Simply click the link below to find out more.
It's completely free and takes just a minute to sign up.
Any Questions?
If you have any questions or thoughts about bridging finance then leave them in the comments section below.
Alternatively, you can get in touch via our Facebook page.
We'd love to hear from you and as always we're happy to help.