Landlord Furniture Co
Furniture designed by Landlords for Landlords
Unit 1, St Johns Industrial Estate, Elder Road, Lees, OL4 3DZ

Landlord Furniture Co.
A Special Furniture Company for Landlords
All furniture made to an 18mm thickness with reinforced metal drawer runners, solid backs and soft close hinges.
The majority of furniture is made in-house and can be custom built to any size and in any style.
All products come with a 3-year warranty.
The company is ran by experienced landlords who use their crafted furniture in their own properties.
Talk To Us About Your Requirements
Serviced Accommodation Furniture Packs
Bespoke Buy-to-Let Furniture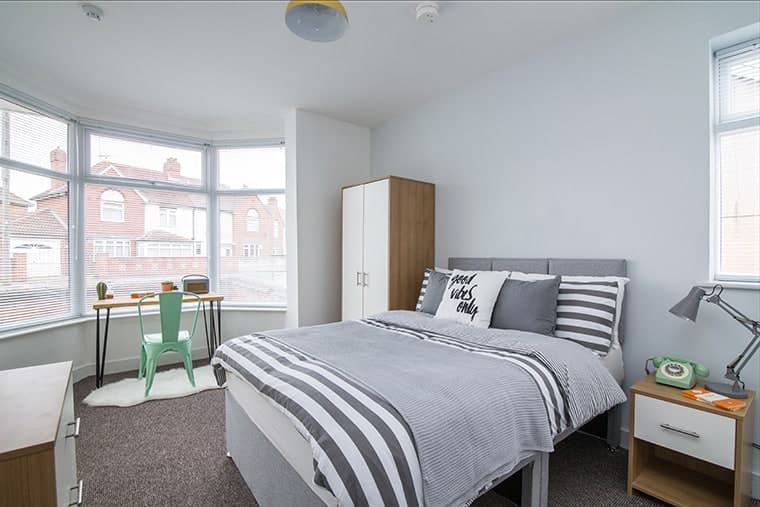 £2600 inc VAT
4 Bedroom Packages consist of:
Cut out Divan bed with matching Headboard and Orthopaedic Mattress; Single, 4ft or double
Double Wardrobe
Chest of 3 drawers, 5 drawers pictured optional extra
Bedside table
Delivery and Installation available nationwide
£550 inc VAT for each additional bedroom pack
Professional Plus gloss ranges available from £2800 inc VAT
1 BED SERVICED APARTMENT PACK
£2250 inc VAT
£550 inc VAT for each additional bedroom package
Bed with matching headboard and Orthopaedic Mattress; Single, 4ft or Double, Zip and Links also available
Double wardrobe
Chest of 3 drawers
Bedside table
Milan TV Stand
Milan Coffee table
2 x 2 Seater Wide Arm sofas (Pictured)
Milan 4 Seater Dining table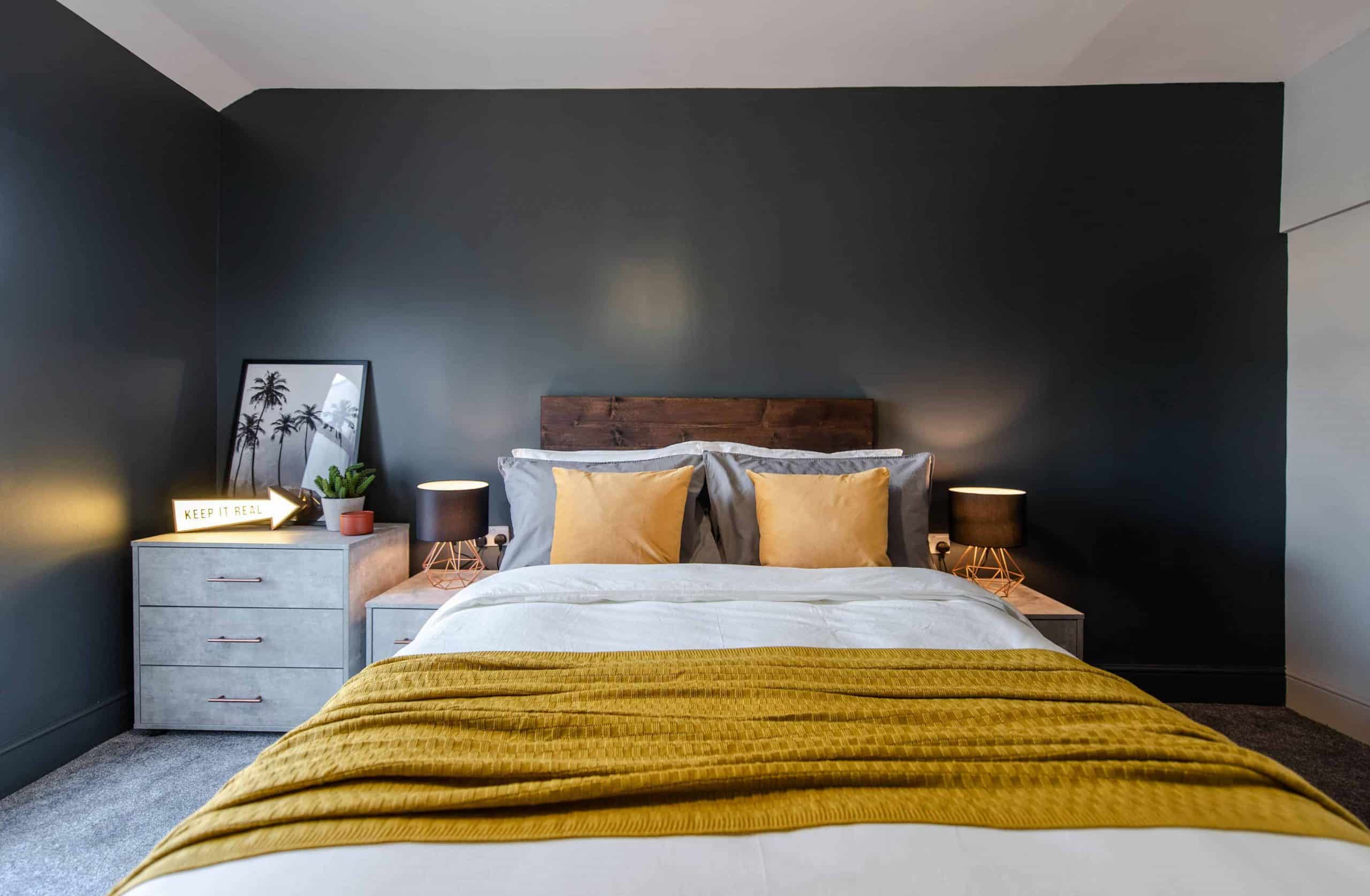 £600 inc VAT When purchased with a serviced apartment or HMO pack
2-Slice toaster
Full package of kitchen utensils
6-person cutlery, crockery and glasses set
Henry Hoover
Tea Towels and Oven gloves
Dust pan and brush
Pan set
Kitchen Bin
Mop and bucket
...and more
Who Are Landlord Furniture Co.?
Landlord Furniture Co was established in 2016 by Founder Dale Wild and his wife Lisa with the sole purpose of supplying hard wearing furniture to HMO, Serviced Apartment and Student Landlords up and down the country.
"Our mission is simple, we want to deliver well-made, on-demand furniture that helps our clients to create a property that will stand out from anything else on the market"
Dale Served in the Parachute Regiment from 1998 to 2007 and endured tours of Iraq, Afghanistan and Northern Ireland.
Upon leaving the army he started investing in property and to date Dale and his business partner Peter have a large portfolio of Single Lets and HMOs in the Oldham Area.
Dale also has a sofa manufacturing business which supplies the general public with Hand-made, quality sofas built right here in the UK.
Dale frequently came across issues when It came to furnishing his properties.
"We used to source from mainstream retailers and trade suppliers but found we were forever repairing and replacing it."
Landlord Furniture Co was born.
All the furniture is made locally and boasts 18mm board all round, soft close wardrobe hinges, reinforced metal drawers and absolutely no cardboard backing, All assembled and with a 3-year warranty.
The team have worked hard to make sure the furniture is built to last and naturally Dale now uses all the furniture in his own properties.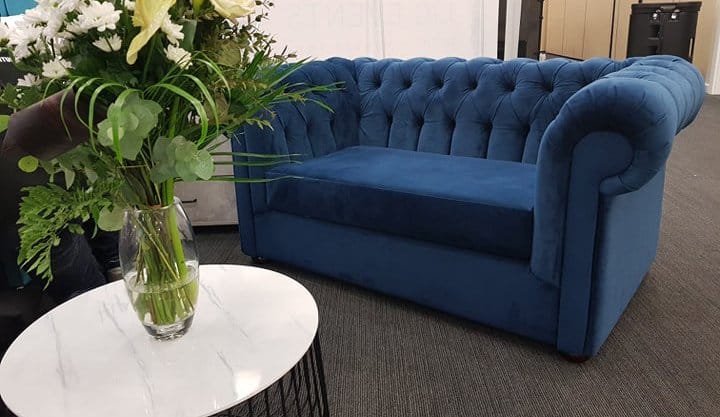 "We research upcoming Interior trends so we can offer our clients the most up to date products, we are also fortunate enough to offer a bespoke service so anything is possible in terms of style and size"
Landlord Furniture Co understand that tenants are now demanding more from rental properties and serviced accommodation so their aim is to provide the highest quality finish throughout.
"All our sofas are made in house so we can create anything from a standard Landlord Spec two seater to a stunning pleated and buttoned chesterfield all with hard wood, reinforced frames and a 3-year warranty. We also understand that furnishing a property is at the very bottom of the list when it comes to a project so we like to be as hands on as possible.
We can arrange site visits where a member of our team will help measure up and offer some guidance about our latest products and what would suit the property, Order white goods and Linen, We can also arrange Finance which allows you to spread the cost monthly rather than paying one bulk amount."