You Can Learn From My Mistakes?
2. Learn From My Mistakes!  & See How You Can Profit From Them
In the early days,  I travelled the country trying out different networking events and training events from London to Manchester and sat through the host of weekend seminars… and wasted my time and money on course after course that were just hype and full of more upsells but never gave me any actionable advice…
But I learned there was a better way, so if you are just as sick and tired of that crap as I am, stick around…
Put Simply – You can learn from my experiences, so you don't have to have that same long, boring and expensive learning curve.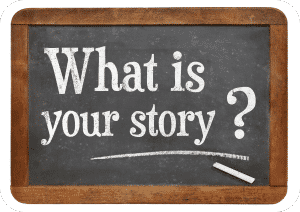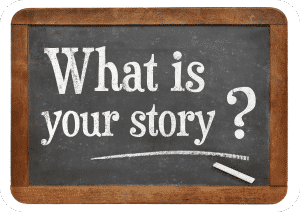 In 2005 I started out with no skills, no contacts and no clue.
I ended up losing thousands because I didn't know any better. Not just in money, but in lost time too…
However, the years spent learning from my mistakes has now become my greatest source of income (& experience!).
I realised that Real Wealth…. requires commitment, knowledge, timing, the willingness to learn & the courage to follow your intuition…
Today I have a property portfolio clocking double figures, several successful on-going joint ventures and can afford to spend my time and money on anything I choose.
As a family man, I'm thankful for the extra time I can enjoy at home instead of chained to some forsaken desk.
As an entrepreneur, I appreciate the low overheads and freedom to work from anywhere.
The fact that I don't have stock to sell, don't have to deal with staff and run everything from a laptop is just a bonus!
Making your living as a property investor & property developer means you no longer have to trade your precious hours for pounds, worry about a pension, or sentence your hard-earned cash to death in a savings account.
The path to big money, true security & real freedom is through property and I can't wait to show you how to achieve all three and never need a JOB again!
Payment Options – Join Now & Get Instant Access
Take Your First Step Today For Only £9.99

---
Property Training That Really Works – Key Benefits to You:
✔  Start Making Money in Months and Not Years – Step-by-step plans & real life strategies.
✔ Buy the right properties in the right areas and sidestep expensive mistakes – 10+years of on the ground property experience, contacts and building a portfolio means I've already made the typical new investor mistakes so you don't have to.
✔  Start with a 7 Day Trial – Try the training & make sure it's right for you for only £9.99.
✔  30 Day Full Money Back Guarantee – You Have Nothing to Lose!
✔  Suitable for all investors – whether you're starting with £1,000 to invest, or £100,000 we have strategies that can give you Cashflow and help you grow a Property Portfolio for a Pension Plan.
✔  Your Training covers all these strategies – Buy To Let, HMO's, Lease to Let, Property Sourcing, Flipping, Buy-Refurbish-Refinance, Lead Selling, Raising Joint Venture Finance.
✔  You Can Finally Learn How To Invest In Property for an affordable investment without sacrificing quality.
✔  Access the training on your own terms – On-line training so you can learn & implement everything at any time you wish.
Join Successful Property Investors Like These Property Investments UK Clients
---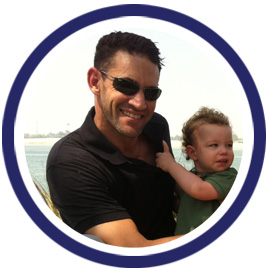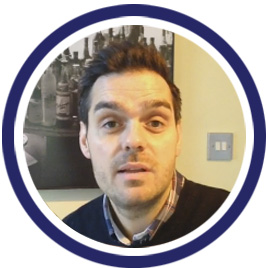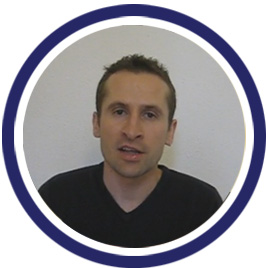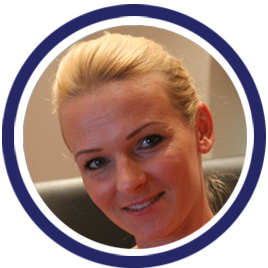 ---
£9.99 - 7 Day Trial
Full VIP Property Training
5. Full Online V.I.P.
Property Training
6. One-on-One
Mentorship inc.
Full V.I.P. training
Open
Open
1 x space available
with email support
with email support
with phone, email
& in-person support
£9.99 Trial

Followed by £497


One Time Payment
£497

One Time Payment

£5,997

One Time Payment

Open - Join Today
Open - Join Today
Join Today - 1 x space available
Module 1 - Discover how to build a property business that doesn't have the usual pitfalls of traditional businesses
✔
✔
Module 2 - 7 Different strategies to get you making money in property within months not years
✔
✔
Module 3 - Never look at a bad deal again. By understanding the 7 Golden Rules to analyze any property deal
✔
✔
Module 4 - Learn how to value properties correctly (for both sale & rent). Never overpay for a property again!
✔
✔
Module 5 - How to find, choose, setup and manage your Power Team of Contacts (letting agents, mortgage brokers, solicitors, accountants & refurbishment teams)
✔
✔
Module 6 - How to spot the 10 Signs of Motivated Sellers to find geninunly discounted deals
✔
✔
Module 7 - 5 Systems to source bargain on the market properties within 10 minutes of your own home
✔
✔
Module 8 - Learn how to qualify properties so you only view the right ones and save time
✔
✔
Module 9 - 6 Systems to source of market property deals giving you the advantage over any other local investor
✔
✔
Module 10 - Pro Negotiation & Viewing Tactics and techniques so you can do more deals at bigger discounts than before
✔
✔
Module 11 - Discover how to find investors & joint venture partners on tap so you will never run out of funding
✔
✔
Module 12 - The cherry on the cake, step-by-step process & cheatsheets on how to rent your property faster, to better tenants & for more money
✔
✔
Access to Little Black Book of Contacts - Short cut 10+ years learning curve by getting direct access to all of my contacts & resources
✔
✔
Private Members Club - Deal trading network to get access to property deals not available anywhere else
✔
✔
Email Support - ask any of your property questions by email to the Property Investments UK team and get the support you need to keep your property portfolio growing
✔
✔
One-on-One Support - by phone, email or skype with Rob
—
✔
2 x Full Day Mentorship - 2 full day mentorship in your choosen area on the ground together doing deals and getting you started
—
✔
Weekly Mentorship - 3 months worth of access to weekly deal clinics with Rob to check & analyze deals your considering and need help with
—
✔
Monthly Mentorship - 3 x Monthly strategy sessions to focus on moving you from point A to B to C, keeping you on track with accountability & support to hit your property goals
—
✔
£9.99 Trial

Followed by £497


One Time Payment
£497

One Time Payment

£5,997

One Time Payment
Ready to join but still got one or two unanswered questions… No problem… Let's talk.
Email: : [email protected]
Tel: 0161 731 0036
Our 3 Stage Promises To You

✔   7 day Trial With No Risk – Only £9.99 with full access to the training course, support & mentorship, you can cancel at any time with no further commitment.
✔   30 Day Unconditional Money Back Guarantee – If you're not 100% happy, you can contact me within 30 days of your membership start date and get a full refund… No questions asked.
✔   Full Support – Your training will cover all the information & support you need to create a cash-flowing property portfolio and business.
Training & Testimonials Disclaimer
Results achieved in this training are only a typical and may vary from user to user.
Please click here for more information.