How to Manage Costs on a
House Refurbishment
Whether you are managing a buy-to-let portfolio or looking to become a property developer and buy-to-sell, property refurbishment is going to be key to your success. Refurbishing your properties will increase their value, make them more attractive to tenants and decrease what you will have to spend on maintenance.
Refurbishment Costs Vs. Maintenance Costs
When you are managing a property portfolio, there are a lot of costs to consider and it is often tempting to put off expensive refurbishment projects. This, however, can often prove to be a false economy. Holding back on refurbishments often means you will end up spending more, over time.
If one of your properties is in need of regular maintenance work, your monthly out-goings will increase considerably and your budget will get eaten up; not to mention the amount of time you will need to spend travelling to the property or organising repairs.
So, it is better to nip it in the bud early, getting the refurbishment out of the way and bringing those regular maintenance bills down. But, of course, you need to plan your projects well and ultimately know exactly how to refurbish a house on a budget. You certainly don't want to be paying more than you need to for the work or spending money on the wrong things.
Adding Value
Renovating or refurbishing a property is a great way to increase its value. According to this article from This Is Money, a loft conversion, costing, on average, between £15,000 and £40,000 will add 10% to the value of the house.
An extra bathroom, costing between £2,500 and £6,000 will add 6.1%. A new kitchen, costing £8,000 on average, will add 5.8%. A new conservatory will add 5%.
And there is more to a property refurbishment than just increasing market value (unless you are working with a buy to sell property strategy) or reducing maintenance bills. A refurbishment can also increase your rental yields and attract a tenant profile more suited to your way of working.
Whichever way you look at it, often, refurbishment projects often make a lot of sense. But, you have to manage your budget correctly and the sums have to make sense. If not, you could eat into any benefits you get by overspending, or you could end up spending money where you won't see any return.
3 Things To Consider
There are three things you should consider when a property you own is ripe for renovation or you are looking for a property to ad value to or flip.
What does your perfect tenant want?
What will add the most value at the least expense?
Choosing a house to renovate
So let's look at these separately...
1. What Does Your Perfect Tenant Want?
Before you ask yourself this, of course, you first want to decide what your perfect tenant profile might be.
Are you looking for professional tenants, LHA claimants, social tenants, corporate tenants or students?
- Corporate and Working Tenants
Corporate or working tenants are likely to want a high standard of finish and tend to prefer properties with a more modern, stylish kitchen and bathroom and furniture pack.
- Student Tenants
If you're focusing on the student market then, most likely, you are looking at an HMO where your tenants will prefer larger bedrooms with room for a desk and possibly an en-suite bathroom.
- LHA Tenants
If you are aiming to be a social housing provider, on the other hand, you will need the property to be clean and well maintained but first and foremost the property needs to be in the right location for it to work for social tenants.
Knowing Your Market
Knowing your tenant marketplace should always be the first step to planning your refurbishments. If you miss some important selling point for your perfect tenant then won't be attracting the right people. And, if you overspend on some element that your perfect tenant doesn't have any interest in, then you will have wasted money.
The perfect balance is stand out for the tenant type you are targeting whilst still keeping your budget in check and your costs as low as is possible.
2. What Will Add The Most Value For The Least Expense?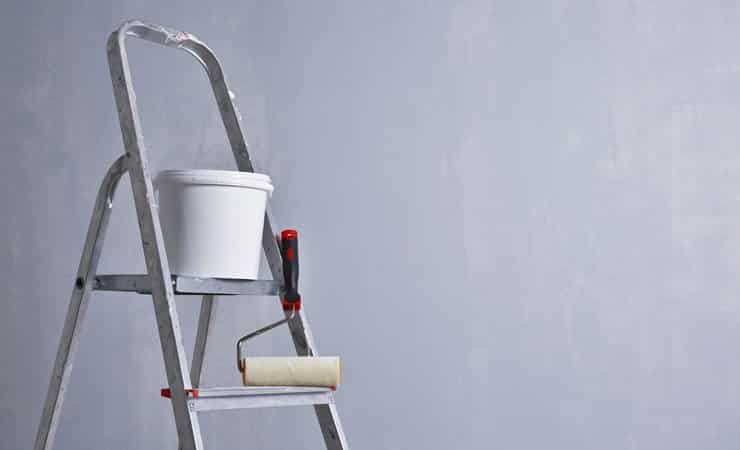 When you are looking at a property for refurbishment the best thing you can do, if possible, is to stick to improvements that can be done quickly, are easy to manage and easy to budget for. Any work should be done with the aims of adding a wow factor, increasing the value of the property and decreasing your ongoing maintenance costs.
Such works might include:
A new kitchen
A New Bathroom
Increased kerb appeal with a nicer garden
A new boiler and radiators
New electrics and fittings
Splitting a room (to create an additional bedroom)
Intallation of double glazing
General decoration
New carpets
Tidying Up In Between Tenants
If you are in between tenants and just looking to tidy the property up then a light re-decoration and a good clean throughout can often be sufficient. New carpets might also be required.
Larger Refurbishment Projects
For larger refurbishment projects, where you are looking to add some value to a property and make it more attractive to a better tenant profile you will want to be increasing the property's value by at least two or three pounds for every pound you spend. Of course, in order to do this, you will have to plan the project thoroughly and will need a good team of refurbishment contractors.
Void Periods
Managing your costs correctly should give you a good ROI (return on investment) but while you are doing the works the property will be standing empty, meaning you won't be earning from it.
Unless the project is a very large one you should plan for all works to be completed within 4-6 weeks. But, of course really the quicker it is the better, so you can get on with renting the property out and getting cash flowing again.
3. Choosing a House To Renovate
Maybe you are looking for a buy-to-sell property. Maybe you are buying a house that needs renovations in order to rent it out. Maybe you want to build a career renovating houses or are planning on starting a property renovation company.
If your plan is buying a house that needs renovation then choosing the right house is very important.
Properties With Structural Issues
There are plenty of properties out there, where a small change or refurbishment will add a lot of value, so why take the risk with properties that have structural issues?
Fixing up properties that have structural issues is hard to budget for and very difficult to keep on schedule. This kind of property can throw up a lot of unexpected issues, which can cause a lot of work, for very little reward.
When marketed by estate agents, these properties can sometimes be identified as they will be listed as 'un-mortgageable' or for 'cash buyers only' on the particulars. Often they will be sold at auction although I am not trying to put you off property auctions as often these are great places to buy property.
Specialist Property Developers
So, you might want to avoid buying a property that requires major structural work or has subsidence. Other things to watch out for are dry rot, underground sewage problems or even other issues such as Japanese Knotweed. All these problems can be very expensive to put right.
There are property developers that specialise in niche renovation work that will take these kinds of property on. Developers like this can make very good money but for non-specialist, average-investor, this kind of work can be a money pit carrying too much risk to be worthwhile.
My advice is to play to your strengths; your experience, expertise and the capabilities or the team surrounding you. Moreover, it pays to keep things as simple as you can.