Asking the right questions before you hire a property mentor will help you find the right person to help grow your portfolio or business. These questions are going to be key in ensuring that you find, work with and choose exactly the right person to assist you in your career in property.
---
Video Highlights
[0:33] Choose property mentor with a similar synergy
[1:00] Range of property strategies offered
[1:55] Don't focus on discount only
[2:52] Choose properties with strong market comparables
[3:27] Ensure property mentor has worked with similar clients as yourself
[4:04] Get direct testimonials from current or past clients
[5:25] Check if they provide ongoing support and don't limit advice
[6:25] Work with clients from a whole host of different backgrounds
[6:57] Joint ventures with clients
[7:39] Importance of being active in regular property deals
---
Transcription
Welcome to Property Investments UK. Today we are going to be looking at some very key questions you should be asking your property mentor if you are looking for help and support, with growing a property portfolio.
These questions are going to be key to ensure you work and choose the right person.
Property Mentorship
When working with a property mentor it is important to elect someone who has synergy with the type of strategies you are looking to do. It is no good working with a property mentor if you are looking for HMO properties and they have never done HMO before. Or if you are looking for developments and they have no experience with refurbishments.
1 – What property strategies are they currently doing?
So it is key to understand and ask the property mentor you are thinking of working with what property strategies they are currently doing and have done themselves in their own portfolio or with clients before in the past. To help answer that question from our point of view, we do a range of property strategies that we also train in our online property training course, everything from straightforward vanilla buy-to-lets, through to HMO (house in multiple occupation).
We also do refurbishments, flip type strategies, and also property sourcing strategies. On this page, we will give you a link to and a list of all the different property strategies we are doing personally in our own portfolio as well as working with clients on and also train in our online training course.
2 – What mistakes and lessons have they learnt?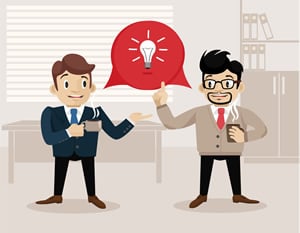 The second question that you should be ideally asking your potential property mentor is what mistakes and lessons they have learnt in their property journey or while building their property portfolio.
For myself, personally, we have been investing for about 10+ years in property and the one key mistake I have made while building our property portfolio has been based on discount typically. To help explain that when I first started in property the very first couple of deals we looked at we focussed primarily on buying at a discount so we ignored rental yield, location to some extent and bought just because it had a very good, on paper, what looked like a good discount. The problem with that is that you could end up buying property that over the long term don't perform as you quite hoped. Maybe they don't have the right kind of profile or might have more void periods or arrears because of the location of the property or it may be harder to sell.
So the one lesson that I can give or a piece of advice from lessons we have learnt is don't just rely on the property discount. I've seen many deals out there that are sold on discount alone. They might pretend or they show you they have discounts of 15, 20 or 25% but may struggle to back that up with comparisons. You want to make sure that you pick a property that has very strong market comparables; that's both sold prices and other market prices. We also recommend looking at seven different key criteria when it comes to looking at buying your next investment properties. This is called our seven golden rules and I will give you a link below this video so you can see what that covers. So that's everything, not just discount all the way through to rental yield, location, tenant profile and a few other key aspects as well. So take away from that is – don't just buy on property discount alone.
---
3 – Have they worked with clients in similar positions?
Number 3 is that you want to make sure that your potential prop mentor has worked with clients in a similar position to yourself currently. Now obviously it is hard to say what position you are in, so to give us some kind of context, please get in touch with us and we are more than happy to give you a free consultation and see if we are a good fit to work together.
It is essential that you speak to your property mentor, give them a background of where you currently are, where you are hoping to be in the next 6 months, 12 months and 5 years and how you want to grow and develop your property business and strategy and make sure they have experience in working with people in similar positions.
4 – Can I get direct testimonials from previous or current clients?
Number 4 is asking your property mentor if you can maybe speak to some of their current clients. So it is important that you can get direct testimonials and referrals based on success stories. You want to make sure that they are delivering on the clients they are currently working with and previous clients. It is good to ask your potential mentor for a bit of a short list of some potential clients and customers that you can have a chat with independently to see how they found working with the mentor and whether it is a good fit for yourselves. If you want to speak to any of our current or previous clients, we are more than happy to introduce you and you can have a good chat to see if it's potentially a good fit for us to work together.
5 – Do they limit the level of support they provide?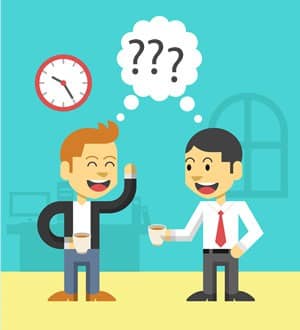 The 5th question you should be asking your potential property mentor is do they limit the level of support they provide. There are many prop training courses out there and property mentors that may only give you very limited support and backup after you have done their initial training. So you want to make sure that if there is a potential property you are considering or a situation around a property deal you are maybe looking at that you can get that support and help advice when you need it. So you don't want that limited in any way.
The property training that we provide at Property Investments UK comes with unlimited email support and we also do property mentoring that comes with weekly, monthly and regular strategy sessions to make sure you have that support whenever you need it. We also provide ongoing support so we have some clients that ask a majority of questions need a bit more help and support in the early days of building that portfolio but in 6 months, time 12 months' time they might get in touch and ask us for a little bit of advice or opinions of thoughts on a particular situation or property deal they are considering. That is absolutely fine, we don't limit the support we provide with property mentoring. We want to make sure that you get the advice and support when you need it, whether that's phone, email or skype, whatever format it might be so that you can go out there and be a success with your property investments.
6 – What got them started as a property mentor?
The 6th question you want to be asking your potential property mentor is what got them started along the lines of becoming a property mentor in the first place and why they provide property mentor services.
To give you a bit of a background on myself, the reason why I got into property training and property mentoring, is to work with clients on a whole host of different backgrounds, property projects. We got asked for years if we could help clients with individual parts of deals they were considering, or maybe supporting them with property sourcing and that often led onto property mentoring in some way, shape or form and the services we provide with that have now been developed and created a little bit closer to what the individual requirements are that people might need to help build and grow a successful property portfolio.
One of the other reasons why we do property mentoring is for the long-term benefit for both partners so that we can work together on potential projects, we often do joint ventures with some of our management clients and we can also introduce them to other joint venture partners, we can introduce them to other investors. They might want to buy deals they are sourcing and also we have clients that come to us that find property deals that may be a good match for some of our mentoring clients. So there's a whole host of reasons and services that we can connect people with the mentoring services that we do. It is important that you ask your potential property mentor what got them into property mentoring as well so you can understand if it's a good fit for yourself.
7 – What was the last property deal they did?
So the final question you should ask your potential property mentor is what was the last property deal they did. It is important that they are active in doing regular property deals and, as we touched on, with property deals that are similar strategy deal as yourself.
The latest property deal we did as an example or are currently doing at the moment or is just coming to completion is a buy-to-let refurbishment property in Warrington. It was a property that needed refurbishment work so we have gone through the refurbishment process, and will be selling that on to an investor, fully tenanted as a ready to go property deal. We also have a couple of other projects at the moment which are HMOs and also commercial to residential conversions.
It's important that you ask your property mentor for a bit of a background on the latest deals they are doing and see if that fits with what you're looking to do with your property portfolio.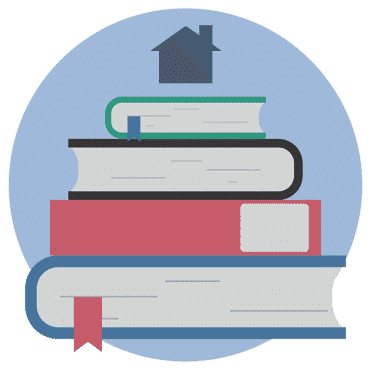 Learn how to quickly build a long-term, profitable property portfolio of ten houses with our free online course, containing effective strategies and techniques, collected over decades investing in property.
This training is suitable for investors of all levels so whether you are starting from scratch or want to know how to scale your property business there is something in there for you. Simply click the link below to find out more.
It's completely free and takes just a minute to sign up.