I just wanted to tell you about a new deal we have recently taken on with a Joint Venture partner. To give you a bit of background on this one, about 18 months ago I started a joint venture with a partner which is focused on multi-let properties.
The aim of this particular joint venture is to lease properties across the North West which are in high demand areas of professional or mature student tenants looking for room lets.
So far we have taken on properties in Chester and across South Manchester as the areas fit perfectly with these types of tenants.
The demand for good quality room lets in these areas is very high so we are always on the lookout for more properties. *
This latest property is in the Levenshulme area of South Manchester and came to us via a letting agent that we work closely with.
We appreciate that not all landlords want to deal with the hassle that tenants and properties can sometimes this bring, and often some landlords just want to get out of the game altogether. This is a great little property but the landlord just wanted to see what other options there were, as they were getting tired of dealing with the regular maintenance costs and just wanted to know every month they could get a fixed income.
So we came up with a solution for the landlord where we leased the property for a 5 year period from them and agreed to pay them a fixed monthly income (which is actually pretty close to the usual market rent).
This is regardless of if the property is vacant, a tenant falls into arrears or if there is a big maintenance bill that month. We take all that risk. We even cover the costs of all internal maintenance!
This is a real win/win for everyone!
The landlord gets peace of mind knowing that not only is their property looked after, but they also know exactly how much they will get every month from the property, with no costs!
The Letting agent who introduced us still gets to stay involved in the deal and they earn an income every month from the agreement
And we get a property to add to our joint venture partnership that we can make work and earns us a healthy monthly profit, by us leveraging on our experience of managing and running multi-let properties.
---
---
Are You Interested in this type of Deal?
If you're a current landlord or you are considering buying a rental property and like the idea of having a Guaranteed Monthly Rent, then we would be happy to discuss a similar type of setup for you.
The Benefits For You as the Landlord Are:
✓ No internal maintenance costs.
✓ 3 to 5 year guaranteed rent term - we can extend this if you would prefer.
✓ No risk of void periods or rent arrears.
✓ Guaranteed monthly rental income with no deductions.
Maybe You Own A Property That You'd Like Us To Take On?
We are currently taking on these types of properties in Chester, Warrington & across South Manchester.
They need to be  3 Bedrooms with 2 Reception rooms or  4+ bedrooms with 1 reception room. So if you have a property you would like us to consider, please give us a call and we would be happy to discuss this with you.
What Are The 7 Best Places To Invest In Manchester and the North West?
Thinking about investing in Manchester or close by? This is our list of the 7 best locations to invest in the north-west.
Salford
Tameside
Manchester City Centre and South Manchester
Wigan
Chester
Warrington
Wythenshawe
---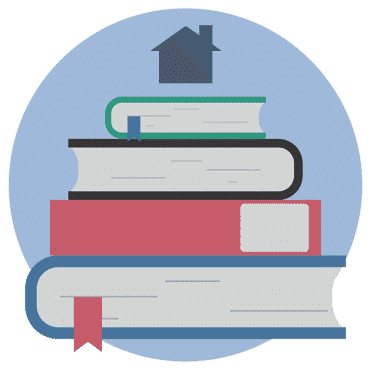 Learn how to quickly build a long-term, profitable property portfolio of ten houses with our free online course, containing effective strategies and techniques, collected over decades investing in property.
This training is suitable for investors of all levels so whether you are starting from scratch or want to know how to scale your property business there is something in there for you. Simply click the link below to find out more.
It's completely free and takes just a minute to sign up.