Can A Property Mentor Really Short Cut Your Route To Success?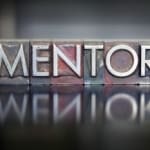 If you're new to something it can seem daunting, learning a new skill, starting a new job, learning a new language… it's easy to feel out of your comfort zone.
Property investing & developing is no different. In fact, it's probably more daunting than any of the above due to the large investments involved.
As with any investment, there will always be a balance you need to strike between risk & reward. The key though is reducing the risk element and increasing the reward element to a level you feel comfortable with.
This is a where an experienced Property Mentor can help… and the importance of a mentor has been lauded by business icons for years.
3 Core Elements To Make More Money In Your Property Deals
Experience, Confidence & Contacts.
Have these three in your back pocket and the deals you do… and the money you will make investing in property, will rocket.
When I purchased my first house, I had no prior experience in property. I didn't really know what I was looking for, just a good buy to let… that was the plan. Simple enough to do right. But harder in reality.
The property I ended up buying was a great little terrace, good condition, 3 bedrooms in a good rentable area. So it sounds great on the face of it.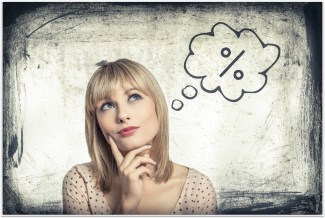 But because I didn't really have a fixed strategy in place or the experience to see what really makes a good deal… this is when the mistakes started to happen.
We easily ended up paying £10k over what we should have done because I didn't really know how to even value a property. Mistake number one.
When the property was up and running as a rental, we had no clue how to actually manage the tenants successfully. What do we do if there late paying? Should we spend £1,000 repainting the house after we purchased it, after all, it looks fine but what will a tenant want? Should we self-manage or use a letting agent? Simple questions, but as a beginner, you rarely know the answers.  We were unprepared. Mistake number two.
Once we purchased it and rented it out, what happens next? We had no plan on how to get the next one, contacts to advise us or a strategy on how to actually grow a portfolio. We were stuck with this one property and no idea how to move forward. Mistake number three.
Now fast forward 10 years and having dealt with well over 100 property purchases in different locations across the UK, dealing with different tenant profiles and using different property strategies, the way in which I would approach this first deal again would be completely different.
It's taken me a steep learning curve to get to this point. But this is a learning curve I could have easily shortened in both time and money if I had started off with the right training or property mentor, simply by leveraging their experience.
So if you're just starting out in property or you're looking to grow from your first couple of deals, then you don't need to make these very common mistakes.

Mentorship Combined With Property Training
Giving you access to these three core elements… Experience, Confidence & Contacts is one of the core beliefs behind our Complete Training course.
This is why we combine on the ground mentorship (where we spend time together in your local area) with the complete 12 week training course.
"Tell me and I forget, teach me and I may remember, involve me and I learn"

–          Benjamin Franklin
This combination of involvement, one-on-one mentoring and training has seen our members get the best results over the last 12 months and has lead to some great successes.
We've had clients like Chris go from a standing start to getting an income from property that replaces many normal 9-5 salaries and gives him a growing property portfolio within just 6 months.
Members like Danko setup a cash-flowing property business with very little starting capital that is now earning him an income to rival most director level salaries, without the need to even get a mortgage.
& has seen members like Lyndon who simply wanted to make sure he was buying the right investments, feel confident enough to take the next step and buy his first couple of vanilla buy to lets whilst saving thousands of pounds on the purchase price.

The Next Step?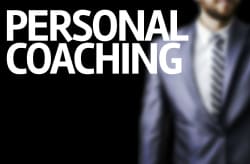 So if your thinking about getting started in property but don't know how?
If you want a mentor to help you select the right strategy, area and property plan to help you grow a portfolio.
Or if you simply want someone that help you navigate your first property deal with consulting then let's talk.
The training course opens once a month for a maximum of 5 new members at a time (so we can guarantee you the support and time you need to develop and grow your strategy and hit your goals) and I work with consulting clients on a day rate basis also, so whatever your aims I look forward to helping and seeing you succeed.