Introduction To Our Property Services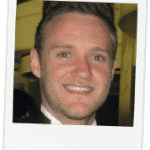 Hello I'm Robert Jones, Property Mentor & owner of Property Investments UK.
If you're new to the site, Property investing, Portfolio Building, Refurbishments or Buy-To-Lets then this is the page for you!
It contains all the information you need to get up to speed, find your way around the site and get started with building your own property portfolio!
Below I've listed all the services, free articles, support and help we offer so take a look and see which suits you best
1. Property Investment Blog
This is where you'll find all our free articles, guides and tutorials on how to get started in Property Investing.
Great if you're brand new to property and want to do a little digging first and get your hands on some quality free content about property portfolio investment and growing a property portfolio.
This Option is for You If….
Your very early on in your property journey and your just seeking out initial information and advice on how to get started
Great if your short on time and want to dip in and out of articles when you like
Discover
Click here for the Property Investments UK Blog
2. Mentorship & Online Property Training Course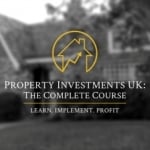 This is a detailed, step-by-step 12 week online property training (and mentorship support) to help you get started in property from scratch.
It will show you everything from how to choose an area, picking your perfect strategy, how to source and negotiate on deals… all the way through to flipping the deal on or renting to tenants!
This Option is for You If….
If you currently work hard in a Job but want to take control of your future, & have a plan to follow… this is for you
If you already run a successful business and your looking to diversify in to Property for Capital growth and Security….. this is for you
Or if you already have a couple of properties, but need direction, focus and the right strategies to achieve higher Return on Investments in your deals… then this is for you
Discover
Click here for more information on our VIP Property Training & Mentorship
Click here for join our free Online Property Training Course
3. Property Investment Deals
Getting started or making large leaps forward in Property can seem daunting, but it doesn't need to be like that.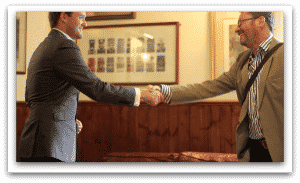 Having the support of a Property Mentor and advice that you can tap in to whenever you need can be a great option to move your portfolio forward quickly.
This is why we created our ready to go property investment deals service.
This is a hand picked service, where we search the market for the very best ready to go (properties that are already up and running and generating an income or are in development and will be fully refurbished and tenanted upon completion) property investments for you to choose from.
To see the range of live property deals…. simply visit our investment deals page here.
This Option is for You If….
You're maybe short on time to do a full training course & would like to short-cut the learning process in having properties ready to invest in.
You're looking for ready to go live deals that you can buy today which are cash-flowing on day one.
You want a tailored service that is designed around your larger portfolio building needs
Discover
Click here for more information on Property Investment Opportunities.
What Makes Me Different To Other Companies
You can find out all about me and my background here… Or watch this quick 4-minute video & see if were a good fit together
You should find everything you need to get started in property on this site, but if you can't find what you are looking for please don't hesitate to get in touch.
I reply to all emails personally and I look forward to helping you in any way I can, to get started and to help grow your property portfolio.