FAQs (Like…. Is This Right for Me?)
5. FAQs…Like, Is this Right for Me?
Now I know you've got burning questions in the back of your mind and I want to be completely upfront from the start. So let's answer them
▶ Why teach people when you are already successful?
▶ Is the training worth the investment?
▶ Is this for me?
▶ How much support do I get and how long does it last for?
▶ How long does the property training take?
▶ Can I upgrade from the Online Training Course to the One-on-One Mentorship option after I have joined?
▶ Can I sign up at anytime/month?
▶I'm not looking to buy a property for around 4-6 months, should I join now or wait?
Q) If you're thinking… Why are you doing this when you are already Successful, Why bother teaching people?
Growth. Let's be honest here, time is precious. I like spending it with my family and daughter playing in the park and not 'working' every day.
But, I'm only 34 years old. I love my business and I'm looking to grow my joint venture partnerships over the next couple of years. To do this I want to work with people I can trust and who have the same morals, ambitions and outlook on life.
The best way to achieve this is to bring together a community of like-minded people ready to band together and make something special happen.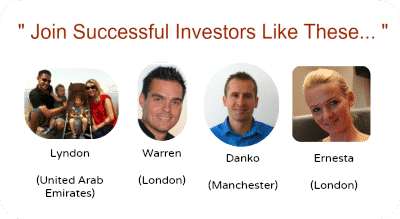 You don't have to be experienced to be successful, but commitment and the courage to take action are essential!
Are you the type of person I can build joint ventures with?
Now this doesn't mean we have to work together after your course, as joint venture partners, this is completely up to you.
The purpose of a true teacher is to teach the students to not need teachers.
I have included everything in your training you will need to know and do to be successful.
After your training you won't really need me, because you will be armed with the skills, tools, strategies, and the cashflow to live the life you want.
But if you wanted to partner up after your training, you have the option.
That's my "Why". That's why I've committed over a year to create, test, tweak and implement this training with real people, it's proven to work, deliver results and lead people on the road to their own success.
So whether you want to learn how to become a property developer or be a professional property investor, whether that's in London, Liverpool or Lincoln,  everything is included and its proven to work in any area of the UK
Q) Is the Training Worth the Investment?
If two words spoken at the right time could make you a million pounds, how would you price the tip? Half a million per word? The point is, the impressive value is in how you take action & use the information.
I've had people go through my training and gain more actionable content and insights, than from so called 'Guru's' charging in excess of £25,000! That's a deposit on a bloody house!
The investment to join our training and support network is only 2% of that price…
At just £497
Just one tactic from your training (simply by checking out the negotiation tactics in module 10 alone) will show you how to negotiate property prices to save you on average 10-20% on each property purchase!
On a £100,000 house (not expensive for many areas of the UK) a 10% saving by learning these subtle tips could save you £10,000 on your next property purchase.
I could go on about how much money you will make, but don't just consider the money…
Time is the most highly prized asset we have. Don't waste it sifting through endless books, 'free' seminars and useless events trying to find & learn what 'might' work.
With a step-by-step proven blueprint and system, just think of the time and trouble you will save.
But don't just take my word for it, take a look at all the testimonials and see all the success stories for yourself of investors just like you who are doing this very property course…
This is a blueprint to achieve real wealth, NOT  a get-rich-quick scheme. I can show you how to become financially independent in a relatively short time, but I cannot give you the courage to take action.
Nobody is going to magically transfer money into your account. You have to take action.
So if you are willing to do that this is definitely for you…
If you work hard at a 'JOB' but want to take control of your future and have a plan to follow… This is for you.
If you already run a successful business and you want to diversify into property for capital growth and security… This is for you.
If you already have a couple of properties, but need direction, focus, and the strategies to achieve higher return on investments in your deals… This is for you.
So if like me, you are serious about your finances, your future, and your family…
You want to see results… You want to know how the property game is really played and how you can get your slice of the property pie…. & You want to know exactly how you can do it too… this is for you.
Q) How Much Support Do I Get & How Long Does It Last For?
As much as you need!   I want to make sure you have all the support possible to achieve the results you want.
Although this is an online training course, you will get plenty of direct one-on-one support whenever you need it.
We have a private VIP forum & property investors club that you get access to as part of your training (which includes direct access to myself, members of my power team and other Vip group members, and unlike other mentorships or courses this isn't limited to your initial 12 weeks.
In fact you will have on-going access to all your property training content and the VIP forum. So if in 6 months time or 12 months time you wanted to re-cap your training, ask questions or get support, you can do, regardless of if you are on the VIP online training option only or the full On-on-One Mentorship program.
So you'll never be left behind or feel unable to move forward with any elements of growing your property portfolio or business.
Q) How Long Does The Training Take?
Your online property training course contains 12 topics and is delivered over a period of 12 weeks. As mentioned above you have access to the training and support after this, but the initial training is a 12 week programme.
During this time typically we see the average client completing 1 topic per week and spending around 1hr per day, to learn and implement the steps in the initial stages.
You can break this down however you wish, some people prefer to spend one day a weekend (maybe a Saturday or Sunday) and commit 7hrs in one slot, others prefer to take in the training around their schedule.
However you prefer to learn (pdf or video) and whenever you prefer to learn (daytimes, evenings, mid-week, weekend, Monday or Friday), we've got you covered, the training is flexible and accessible whenever you need it.
Q) Can I upgrade from the Online Training to One-on-One Mentorship after I've joined?
Yes Absolutely.
If you like the idea of the Mentorship but unsure if it's right for you or if you will even need that much support and the One-on-One Mentorship benefits, then you can get started on the Online VIP Training and at any stage if you wish to upgrade to the mentorship option you can do so.
Not only that but by signing up with the Online Training first we will lock in the Mentorship benefits and prices for you, so if you do choose to upgrade later on, then you can do so at the initial price we have on the Mentorship above and we will deduct your initial investment from the training course, off the mentoring option, this way you get the best of both worlds and can decide at the time to suit you.
Q) Can I Sign Up At Anyime / Month?
We have spots open for the Full Online Property Training all the time, so you can join 365 days a year, whenever you're ready.
For the One-on-One Mentorship programme, however, this is very limited in numbers. For this we only currently open 1 – 2 new spots each month (usually at the beginning of the month). For availability please see the pricing above or email me directly at [email protected].
Q) I'm not looking to buy a property for around 4-6 months, should I join now or wait?
It depends on how you prefer to learn. If you like to understand every aspect of the process first before you get started then I would recommend joining now and starting the training.
Your support is on-going so you will get the support whenever you need even if you don't start actively buying property for 6 months.
But by joining now you can learn everything you need to to get started and map out your strategy, location and start sourcing deals 'softly' before hitting the ground.
However, if you prefer to learn one topic and then 'do' the work before you learn the next topic. Then I would recommend join when you are ready to actively take action and hit the ground running.
Payment Options – Join Now & Get Instant Access
Take Your First Step Today For Only £9.99
---
---

---
Property Training That Really Works – Key Benefits to You:
✔  Start Making Money in Months and Not Years – Step-by-step plans & real life strategies
✔ Buy the right properties in the right areas and side step expensive mistakes – 10+years of on the ground property experience, contacts and building a portfolio means I've already made the typical new investor mistakes so you don't have to
✔  Start with a 7 Day Trial –  Try the training & make sure it's right for you for only £9.99
✔  30 Day Full Money Back Guarantee – You Have Nothing to Lose!
✔  Suitable for all investors – whether your starting with £1,000 to invest or £100,000 we have strategies that can give you Cashflow and help you grow a Property Portfolio for a Pension Plan
✔  Your Training covers all these strategies – Buy To Let, HMO's, Lease to Let, Property Sourcing, Flipping, Buy-Refurbish-Refinance, Lead Selling, Raising Joint Venture Finance
✔  You Can Finally Learn How To Invest In Property for an affordable investment without sacrificing quality
✔  Access the training on your own terms – On-line training so you can learn & implement everything at any time you wish
Join Successful Property Investors Like These Property Investments UK Clients
---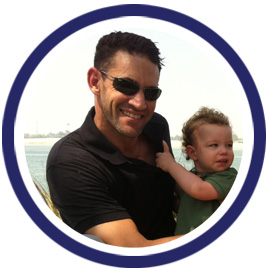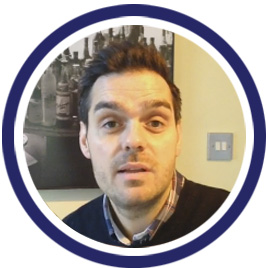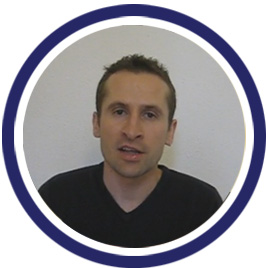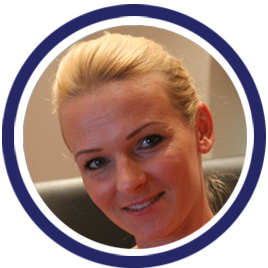 ---
£9.99 - 7 Day Trial
Full VIP Property Training
5. Full Online V.I.P.
Property Training
6. One-on-One
Mentorship inc.
Full V.I.P. training
Open
Open
1 x space available
with email support
with email support
with phone, email
& in-person support
£9.99 Trial

Followed by £497


One Time Payment
£497

One Time Payment

£5,997

One Time Payment

Open - Join Today
Open - Join Today
Join Today - 1 x space available
Module 1 - Discover how to build a property business that doesn't have the usual pitfalls of traditional businesses
✔
✔
Module 2 - 7 Different strategies to get you making money in property within months not years
✔
✔
Module 3 - Never look at a bad deal again. By understanding the 7 Golden Rules to analyze any property deal
✔
✔
Module 4 - Learn how to value properties correctly (for both sale & rent). Never overpay for a property again!
✔
✔
Module 5 - How to find, choose, setup and manage your Power Team of Contacts (letting agents, mortgage brokers, solicitors, accountants & refurbishment teams)
✔
✔
Module 6 - How to spot the 10 Signs of Motivated Sellers to find geninunly discounted deals
✔
✔
Module 7 - 5 Systems to source bargain on the market properties within 10 minutes of your own home
✔
✔
Module 8 - Learn how to qualify properties so you only view the right ones and save time
✔
✔
Module 9 - 6 Systems to source of market property deals giving you the advantage over any other local investor
✔
✔
Module 10 - Pro Negotiation & Viewing Tactics and techniques so you can do more deals at bigger discounts than before
✔
✔
Module 11 - Discover how to find investors & joint venture partners on tap so you will never run out of funding
✔
✔
Module 12 - The cherry on the cake, step-by-step process & cheatsheets on how to rent your property faster, to better tenants & for more money
✔
✔
Access to Little Black Book of Contacts - Short cut 10+ years learning curve by getting direct access to all of my contacts & resources
✔
✔
Private Members Club - Deal trading network to get access to property deals not available anywhere else
✔
✔
Email Support - ask any of your property questions by email to the Property Investments UK team and get the support you need to keep your property portfolio growing
✔
✔
One-on-One Support - by phone, email or skype with Rob
—
✔
2 x Full Day Mentorship - 2 full day mentorship in your choosen area on the ground together doing deals and getting you started
—
✔
Weekly Mentorship - 3 months worth of access to weekly deal clinics with Rob to check & analyze deals your considering and need help with
—
✔
Monthly Mentorship - 3 x Monthly strategy sessions to focus on moving you from point A to B to C, keeping you on track with accountability & support to hit your property goals
—
✔
£9.99 Trial

Followed by £497


One Time Payment
£497

One Time Payment

£5,997

One Time Payment
Ready to join but still got one or two unanswered questions… No problem… Let's talk
Email: : [email protected]
Tel: 0161 731 0036
Our 3 Stage Promises To You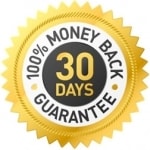 ✔   7 day Trial With No Risk – Only £9.99 with full access to the training course, support & mentorship, you can cancel at any time with no further commitment.
✔   30 Day Unconditional Money Back Guarantee – If your not 100% happy, you can contact me within 30 days of your membership start date and get a full refund… No questions asked.
✔   Full Support – Your training will cover all the information & support you need to create a cash-flowing property portfolio and business.
Training & Testimonials Disclaimer
Results achieved in this training are only a typical and may vary from user to user.
Please click here for more information.