A Guide to Releasing Equity from Your Home
Equity release is something that appeals to many people who are retired, or nearing retirement, as a way to generate extra income. Equity release is one way of releasing some of the value in your house whilst continuing to live there. Here we will look at what equity release is and how to release equity from your home.
What is Equity Release?
Equity is a financial term that means the value of an asset, like your house, less any debt that is secured against it like a mortgage. Equity release is the name for a way of withdrawing some of the money in the value of your house to spend whilst also staying in your house.
With most equity release plans the equity release company pays you part of that equity now. Depending on the type of equity release plan you then pay it back, perhaps not until you die or go into long term care.
Depending on the type of equity release plan you and your spouse or partner need to be at least 55 years old to use equity release.
The Pros and Cons of Equity Release
There are several pros and cons of equity release:
The main advantage of equity release is that you can release the value that it locked up in your home to spend as you wish now. You can spend the money on whatever you choose including home improvements, holidays, a new car or to help out children and grandchildren.
A big disadvantage of equity release is that it can be expensive. The cost of setting up an equity release plan and the interest payable can make it an expensive way of releasing some money.
It can be difficult and expensive to exit an equity release plan if your plans change in future. There may be an early redemption charge if you wish to do this.
Equity release can make it difficult to move home in the future.
Equity release can mean there is less, or even nothing, to leave to your family when you die.
Taking out equity release could mean you will no longer qualify for some means-tested state benefits if you have more personal savings as a result.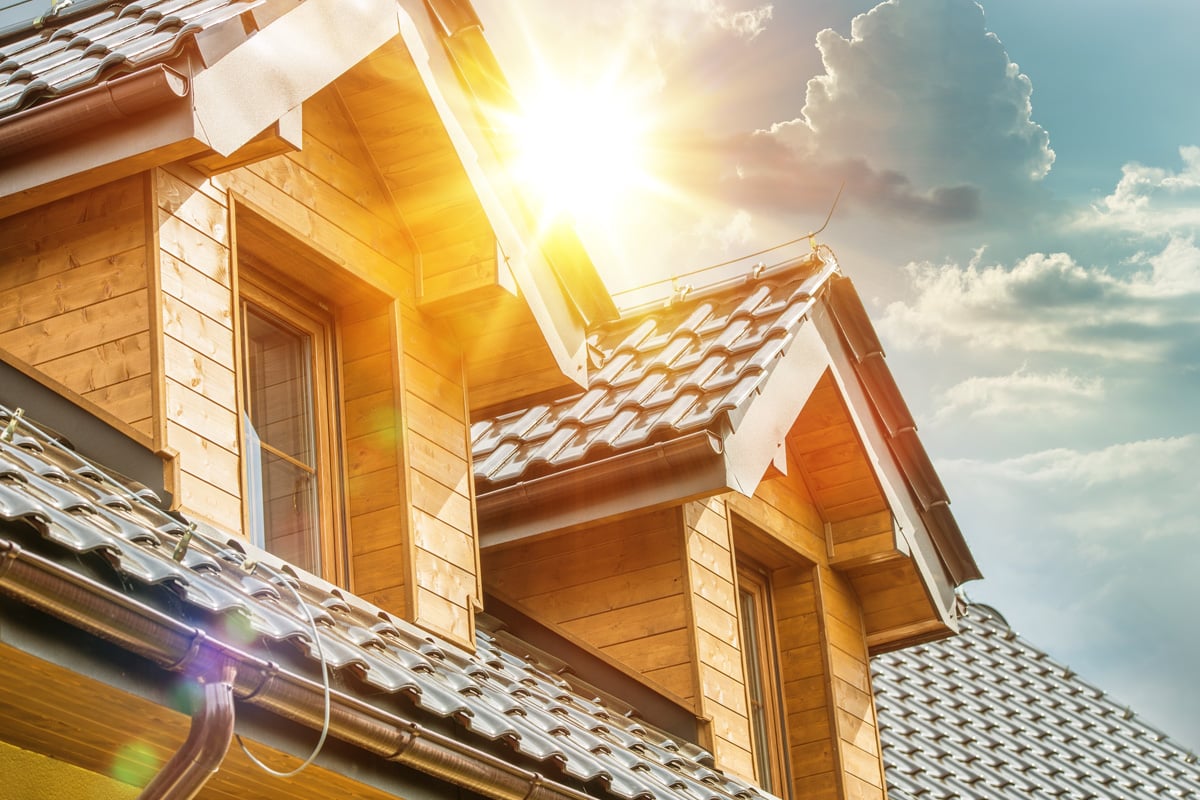 How Does Equity Release Work?
Equity release can be done by taking out an equity release product with an equity release company.
There are different types of equity release plan available. It is a good idea to do research, compare different products and check all the details before making any decisions. Take advice from an independent financial adviser if you feel you need to.
You can find an adviser who specialises in equity release using the Equity Release Council website. The Equity Release Council is an industry body for equity release.
The main types of equity release plan are lifetime mortgages and home reversion plans. Lifetime mortgages and home reversion plans are very different from each other.
How a Lifetime Mortgage Works
With lifetime mortgages the equity release company gives you a cash amount which is secured on your home just like a normal mortgage. When you die, or should you go into a care home, your home is sold and the mortgage is redeemed from the sale proceeds. As with a normal mortgage interest is charged on the outstanding mortgage and added to the amount you owe. With lifetime mortgages you still own your property.
With some lifetime mortgages, you can take the full cash sum at the beginning. With other lifetime mortgages, you can draw down the money as and when you need it over time. With some lifetime mortgages, you can repay the interest and/or capital over the lifetime of the plan. With others, you make no repayments and the interest is rolled up and payable at the end of the plan. These types of lifetime mortgages will work out more expensive as the interest is compounded.
Lifetime mortgages often have fixed interest rates but generally charge higher interest rates than standard homebuyer mortgages.
This type of equity release involves a risk that you will be in negative equity at some point in the future. For example, if house prices fall. Negative equity means that you owe more than your property is worth. Many equity release providers offer a guarantee that you won't have to make up the difference.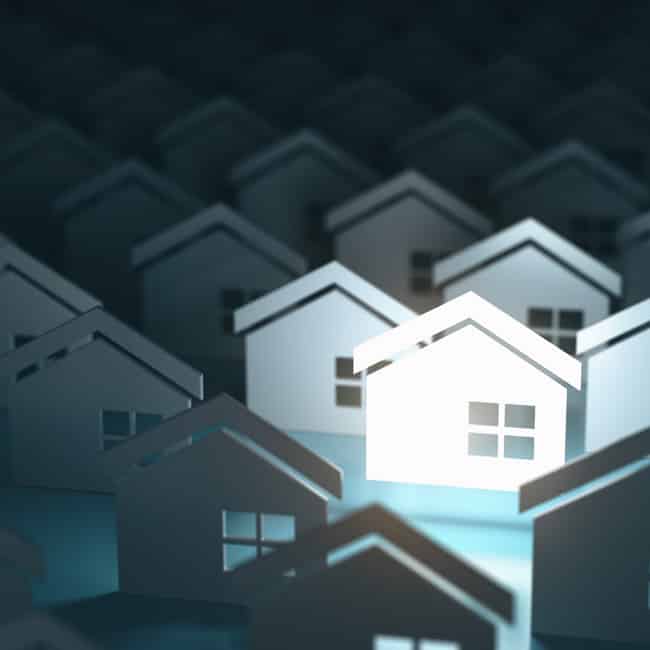 Sell Your Investment Property in Days
Any condition, tenanted or vacant, for it's full market value. Offers in 3-5 days. No sale, no fee.
How a Home Reversion Plan Works
Some equity release plans are, what is known as, home reversion plans. With home reversion plans the company offering the plan effectively 'buys' a share of your home and gives you some of the value of that share. When you die, or should you go into a care home, your home is sold and the company is entitled to receive a percentage of the sale price in proportion to the share they bought.
For example, if your home is worth £300,000 and the company offering the plan buys a 40% share that share will be worth £120,000 now. If when your house is sold it is worth £350,000 the company will be entitled to 40% of £350,000 = £140,000 and you (or your estate) will be entitled to the remainder.
With home reversion, you do not receive the full value of the share you sell but only a portion of it. This is how the home reversion plan company makes money from the arrangement.
With home reversion, you continue to own your share of your home. You are usually given a lifetime tenancy for your home. You do not pay any rent on the share that the home reversion plan company owns and you do not pay any interest.
With either kind of equity release plan, there will be arrangement fees and legal fees to be paid. These will vary from plan to plan.
How Much Equity Can I Release From My Home?
The amount of money you can get from equity release is based on how much your home is worth, less any debts secured on it, and your personal circumstances.
You can still release equity if you have a mortgage but the outstanding mortgage will need to be paid off as part of the equity release arrangement.
You will not be able to release the full amount of equity in your home but only a portion of it. The exact amount you can release depends on your circumstances and the individual product but it usually a maximum of 60%. For example, if you have a house worth around £300,000 then you will probably be able to release up to £180,000 overall at most.
Most equity release providers will only consider properties worth over £70,000 and under £1 million. Generally the older you are the more equity you may be able to release.
Is Releasing Equity a Good Idea?
Only you can decide. Whether equity release is a good idea depends on you and your personal circumstances. Equity release tends to appeal most to those who want a relatively easy way to raise money, want to stay in their present home, and are not too concerned about the cost of doing it. Equity release is not so appealing to those who worry about taking on a large financial commitment, or perhaps those wanting to leave the full value of their home to their family.
The Alternatives to Equity Release
If you are considering equity release then it is a good idea to consider the alternatives to equity release and take professional financial advice before deciding. Depending on your circumstances these alternatives could be more suitable for you than equity release.
You could consider taking out a personal loan or mortgage to raise the money you want instead of equity release. If you have a mortgage you could consider remortgaging onto a better deal and perhaps releasing cash at the same time. Even if you are retired you may qualify for a retirement or retirement-interest-only (RIO) mortgage.
One of the main alternatives to equity release is to consider selling your property and then downsizing to a cheaper and/or smaller home. This will allow you to release all of the equity in your existing home without having to pay any fees and interest on an equity release plan, to own your new home outright and still have cash over to spend.
If you are considering equity release then it is a good idea to consider other options such as selling your home and moving to another one, and the cost of the different options, before deciding which if any is right for you.