Empowering Tenants: An Examination of the Renters Reform Bill

by Property Investments UK

The Property Investments UK editorial team have been researching and writing about the UK's property market for more than a decade.
The Renters (Reform) Bill was published in May 2023. It contains proposals that could drastically transform the private rented sector and the letting and renting of property. Here's a closer look at what's inside the Renters (Reform) Bill and at how it might help to empower tenants.
What is the Renters (Reform) Bill?
The Renters (Reform) Bill is a move by the current government to reform landlord-tenant law in England and provide a better deal for renters. It is the biggest change to the private rented sector (or PRS) in a generation.
The government published a white paper – A Fairer Private Rented Sector – outlining its proposals for reforming this area of the law in 2022. Several public consultations have been held on the issue. The Renters (Reform) Bill contains specific recommendations for changing the law.
The Renters (Reform) Bill isn't law as yet. It will need to move through Parliament and become an Act first. It may be amended along the way. If the Bill does become law this is not likely to happen before late 2024.
It's said that the government's aim in introducing the Bill is to ensure that private renters can have a decent and secure home while giving landlords confidence that they can repossess their properties when they have a valid reason for doing so.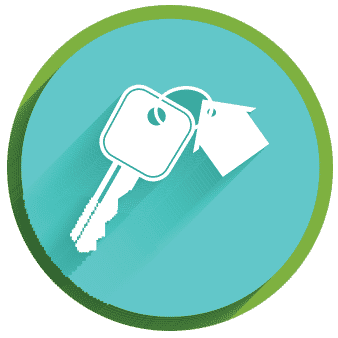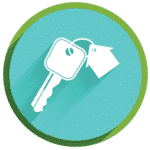 Access our selection of exclusive, high-yielding, off-market property deals and a personal consultant to guide you through your options.
How the Renters (Reform) Bill Will Change the Law
The Renters (Reform) Bill will change landlord-tenant law in a number of very important ways. Here are some of the fundamental changes:
A changeover to periodic tenancies. The will be no more fixed-term tenancies – such as the 6 or 12-month assured shorthold tenancies (or ASTs) which are usual now. All tenancies will be periodic tenancies which will roll over, normally on a monthly basis.
Different notice periods. Notice periods will be set down in law. Notice periods will generally be 2 weeks, 4 weeks or 2 months depending on the reason. Tenants will need to give 2 months' notice if they wish to move out.
Changes to eviction rules. Landlords will only be able to evict tenants in certain specified circumstances known as reasonable circumstances. These include serious rent arrears and anti-social behaviour. (Landlords will also be able to evict tenants if they want to use the property themselves or for their family.)
No-fault evictions abolished. Section 21 evictions where landlords can evict tenants without reason will be abolished. This is one of the main headline-grabbers of the Bill. These are sometimes known as no-fault evictions and will no longer be allowed.
Revenge evictions are prohibited. What is sometimes known as revenge evictions, where landlords evict a tenant using Section 21 simply because they complain about something, will effectively be outlawed.
New possession grounds and procedure. The grounds for landlords to regain possession of their property will be made simpler and clearer. The Section 8 eviction process will be strengthened.
The court eviction process will be simplified and made faster and will use a new digital system. Where landlords can prove the possession grounds have been met it should be much easier and quicker to obtain possession.
Eviction grounds, according to the Bill, will include 'any behaviour capable of causing nuisance or annoyance' and serious rent arrears (two months rent arrears three times within the past three years).
Rules on rent rises. Landlords will only be able to raise the rent once a year and only then up to current market levels. Tenants will be able to challenge what they feel are unfair rent rises.
Rights to ask for consent for pets. Tenants will have the right to ask for consent to have a pet in their property. Landlords will not be able to refuse unreasonably.
New redress schemes. New compulsory landlord-tenant redress schemes will be set up and landlords will have to join one. There will be an official Ombudsman to oversee them. These schemes will be able to aim to resolve disputes between landlords and tenants.
New Database and Property Portal. There will be a new Private Rented Sector Database and Property Portal. Landlords will have to list their properties with these schemes before they rent them out.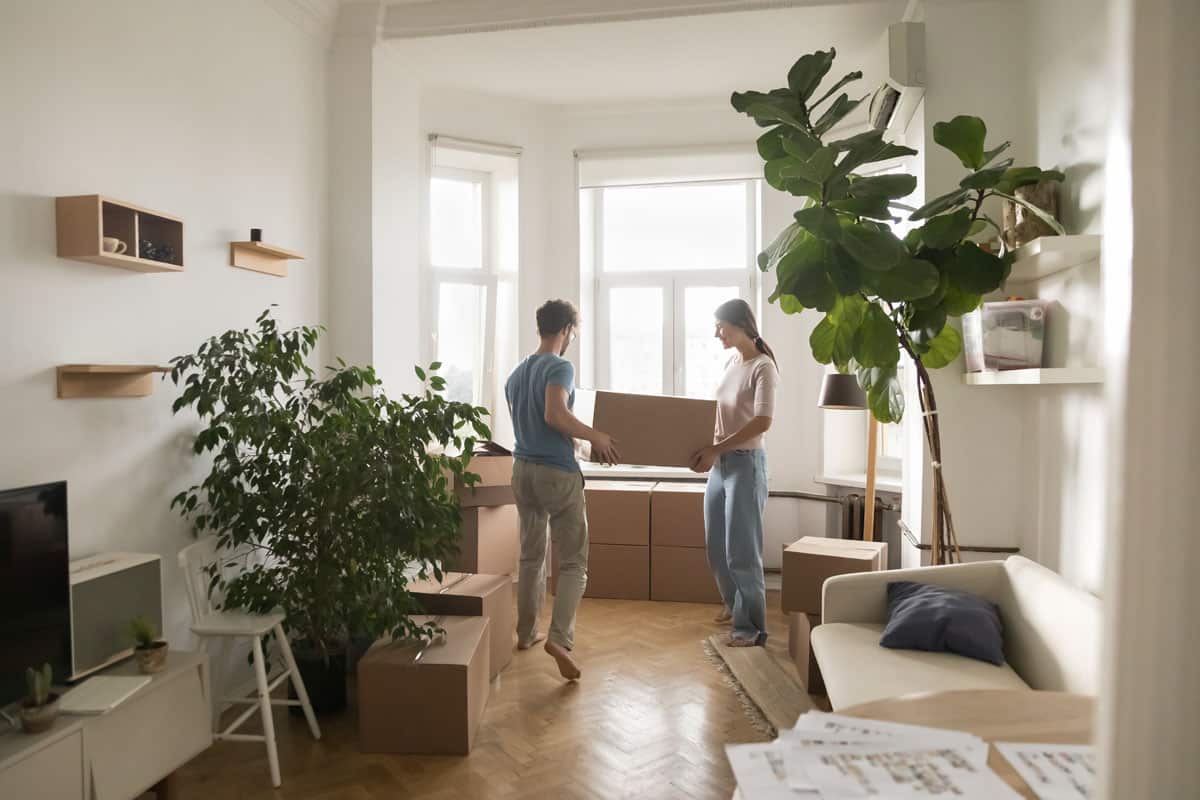 How Will It Empower Tenants?
The idea behind the Renters (Reform) Bill is that it will benefit both landlords and tenants. However, let's look specifically at how the Bill might empower renters:
Tenants should have more security. Rather than having just a 6 or 12-month tenancy and worrying about whether it will be renewed or not at the end tenants will have more confidence that they can stay on if they wish to.
Tenants will know where they stand. They will know under what circumstances they could be evicted, and when they can't be.
Tenants shouldn't have to worry about revenge evictions any more. If a tenant needs to complain about their home, or about a rent rise, they will know that they cannot be evicted because of it.
There will be more clarity about rent rises. Tenants will know their rent can only rise once a year and by a level in line with the market. Tenants will be able to plan ahead and budget for rent rises better.

In effect, this means tenants will not be subject to so-called backdoor evictions, where a landlord raises the rent to an excessive level to force tenants out.

Tenants will have an official body with whom they can raise unfair rent rises. This will be the First-Tier Tribunal (Property Chamber).

Tenants will be able to ask to have a pet if they want one. (But they will have to have pet insurance or pay the landlord's cost of any insurance needed to cover the cost of any possible pet damage.)
Tenants will have access to a nominated redress scheme, which their landlord must be a member of, with which they can raise problems and complaints. The redress scheme will be able to make their landlord apologise, provide an explanation, rectify the problem or even pay compensation.
Tenants will be able to check out their landlord or property (or a prospective landlord or property) on the digital Property Portal. They will be able to see that their landlord and property comply with all the rules and regulations.

When looking for a new property, they will be able to make informed decisions about whether it is right for them.
What is Not in the Bill?
When looking at what's inside the Renters (Reform) Bill, it is also worth looking at what isn't.
A past government white paper proposed that landlord-tenant law would be changed to make it illegal for landlords and agents to discriminate against lettings applications from families or benefits claimants. They also proposed introducing the Decent Homes Standard (a standard which currently only applies to socially rented homes) into the private rented sector. They proposed giving local councils more investigative powers.
The Renters (Reform) Bill doesn't include any details of these measures but the government says it still plans to introduce these changes at some point.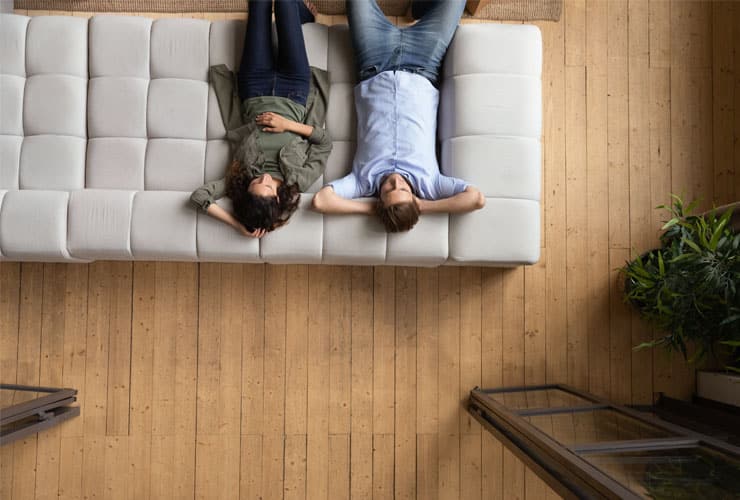 What Could This Mean for Tenants?
The Renters (Reform) Bill does not make any difference to tenants or those looking to rent a property at the moment – because it is not yet law. All tenancies continue as normal for now.
If and when the Bill does become law there will be a number of implications for tenants, however:* Tenants will need to understand their new responsibilities and their new rights.
Existing tenancies will become periodic tenancies, as well as new tenancies.
Tenants should have more security of tenure – as long as they abide by their tenancy agreements and the law. It should be easier to stay on in a property when they want to.
Tenants will be able to end their tenancy earlier if they want to. They won't have to wait until the end of a 6 or 12-month contract as now.
Tenants will have more rights to complain with the confidence they should not be evicted for doing so. They will be able to challenge landlords about rent rises and problems with their property. They will be able to complain about their landlord to an official redress scheme.
There could be some possible downsides for tenants as a result of the Renters (Reform) Bill becoming law, however:
Landlords could be more cautious about accepting new tenants. They will be aware that if they have problems with a tenant it may not be easy to evict them. They may want to use a stricter referencing process and may even want to interview prospective tenants.
Tenants will need to be very careful not to break the rules of their tenancy, even accidentally. If they do, they may be evicted more easily and quickly.
Tenants will need to be careful not to get into serious rent arrears as this could lead to eviction more quickly than in the past. This could be a real concern for tenants who get into financial difficulties through no fault of their own.
It could cause some landlords to exit the lettings market because they do not want to deal with the extra work and extra expense that the Renters (Reform) Bill could involve them with. This could lead to a shortage of rental property on the market. It could make it much more difficult to find a home to rent. This could push rents up for all tenants as a result.