We were asked by a client who is looking to buy properties at auction, whether it is better to focus on local property auctions or national property auctions. Well, there are pros and cons to both types but there are also some very good reasons why you should be looking at both.
---
Video highlights
Local auctions tend to have more properties in a particular area
National auctions can also be good as they will be selling lots of different properties across the country
There is a benefit for you as a buyer at a local level if you look at national auctions for a local property as sometimes people will not want to see a property too far from their area
For regular buyers local is better as there will be potentially more stock to choose from
Useful subscription website that shows auction listings and sold prices across the country
---
Transcription
So recently we've been asked by a client who's looking to buy properties at auction whether they should focus just on the local auctions, or if there's potentially any benefit in looking at national auctions. There are reasons why you'd maybe look at both, which we can kind of touch on in a second, but let's look at both individually.
In local auctions, you'll tend to find more properties in a particular area. So, for example, if you're based in Manchester and you just want Manchester properties, you're going to get a lot more potentials with your local auction houses. So the likes of your Edward Mellor's, Pugh Auctions, those sort of local regional auction houses that cover pure auctions, those sort of local, regional auction houses that can cover that area. Auction houses Northwest as well.
If you're looking at more general type properties and you're just looking to try and find bargain discounts, so you don't really fuss with a location, the postcode, maybe even the type of property. You just wanted to buy a property that's potentially discounted or that has some difference why it's going to be much better property potential than a local auction. National auctions can be a very good place as well because while the local auctions have a lot of local competition, a lot of people are going to be doing viewings, buying second houses, national auctions will be selling properties typically across the country on behalf of corporate sales, repossessions, sometimes government sales for properties or buildings, and very often a lot of companies are selling properties that they will buy bulk and they will sell off. They'll buy a portfolio and they'll sell off individual properties as lots. They'll go to national auction houses. It's very simple for them.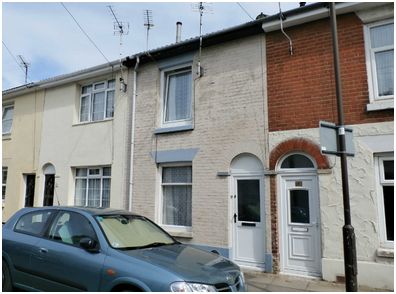 Another benefit for you as a buyer is that very often, those types of properties that are coming up in your local area will be quite few and far between and they can very often get missed by other local buyers. So they might not spot it on Right Move or might not spot it on doing a drive-by because it's not marketed as heavily as some of the local auction houses are, and it's also very difficult sometimes to buy all those properties from a location perspective. Not everybody wants to bid by what you call proxy (that's not being in the room), online or via the telephone, so you usually want to go down to those particular auction houses, and if you're based in, let's say, Manchester, and the auction house is in London that's selling a property in Manchester, some people don't want to go down there. That is good for you as a buyer because it would restrict some of the market.
Also, buyers based, let's say, down in London that wanted to potentially buy up north, they'll have quite a time with the criteria, what they're looking for. They won't necessarily buy a property that's a renovation project because they won't know the local area as much. They might not have the contacts to refurbish it, so you're reducing the potential demand, really, in terms of potential buyers that are interested in those properties. So national auctions can be good to find the odd outlier, the odd kind of potential bargain property that's being sold in your local area.
Local auctions are better if you want more potential stock to go at, so if you're looking to buy property regularly, if you're looking to do a number of proxy deals right away, either a monthly basis or throughout a year, you'd probably be hard-pressed to just do that with focusing on the odd one or two nationals.  With local auctions, you can get more potential stock to go at.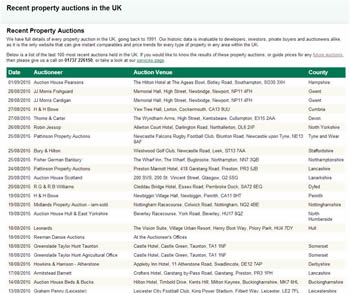 Now, there's one website that I would recommend looking at. It's a paid subscription and there's a website called EI Group that shows you auction listings across the country.
That's great if you're just focusing on auction properties, that's a great website so you can get all the listings without potentially missing it.
You can look at all of the previous sold prices, or historic listings, so there's auction sales as well. So, if auction's your focus, it's worth having a look at the EI Group's subscription. It's worth having a look at those types of services because they'll give you access to potentially more properties than you would do if you were just using the likes of Rightmove or Zoopla.
You might miss the odd one or two properties, so whether you should look at local auctions or national auctions, it' worth considering both.
They both have their kind of benefits and different types of properties that may be good potentials in there, but this is just worth considering with the types of properties you tend to find either with your local auctions or your national ones.