Knowing how to rent out your properties quickly is going to be fundamental to the success of any property investor. Yet, when all focus has been on finding, buying and developing the property, thinking about tenants is often left until the last minute. But, understandable as this is it's also a recipe for losing money.
I get it. Very few people I meet ever want to get into property investment to actually become a landlord.
Their aims and ambitions are usually to become a Property Developer (and get their hands dirty) by focusing on refurbishments or they want to become a Property Investor, to build a portfolio that helps them retire young and rich with a passive income that supports their lifestyle.
They're the roles that excite them.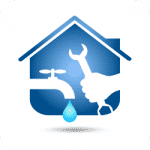 Now both are great aims and the Property Investor plan was the route I headed down when I first started out back in 2005.
But they both come with ( & are often rarely talked about) a few hidden downsides.
Downsides, like the admin and tenant management side of the business, that can easily become distracting and a drain on your time and resources if not addressed early on.
As a property investor, you need to be wary of becoming a "full-time landlord". Rental income is great, but you want it to be as passive as possible and full-time managing (and finding) tenants can become a real drain on your time, which stops you getting out there and finding more deals.
I've been in property for 8+ years and it took me a long time to take a step back from the nitty gritty, day to day of my business and start working "on my business" instead of "in my business".
This is a key fundamental difference, and once mastered, one that will see you achieve much faster (and more enjoyable) growth!
This is why I now have a letting agent managing our properties, so it free's up my time to spend with my family and on the parts of my business I enjoy the most.
But to get to this stage still requires a bit of a learning curve. So whether you decide to do the work yourself or use a professional letting agent, I always advise that you research, learn and get educated on what's involved, so when the time comes to finding tenants for your portfolio, you know whats required.
This will ultimately give you a better understanding on how the different elements of your business need to be managed.
So to help you with this learning curve, in this article we look at one of the main elements of running a Property Investment Portfolio, and that's renting out your houses.
Over 2 articles (of which this is part 1) I have asked our letting agent, who manages a host of our properties (Abode Lettings) to give you their top recommendations on how to get any of your properties rented quickly AND to the best tenants.
Tip 1 – Preparing Your Property Ready To Let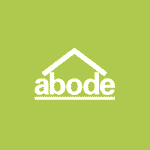 These are Abode's top tips that will save you money, time and stress in your property lettings and management activities.
Congratulations, you have bought a buy to let property! So now your journey into being a Landlord has really begun.
Your focus is now securing a good tenant so your investment starts working for you. You need to get the property into the best possible condition in order to attract the right tenant easily and quickly. Here are 5 steps to consider…
A Basic requirement for tenants is double glazing and gas central heating through a combi boiler.
Your property will stick on the letting market if it does not have these things. Tenants are aware of the increased costs of running a property that does not have these fixtures and will look elsewhere. You also want to achieve the best possible rating on your Energy Performance Certificate.
Magnolia Walls and White Gloss Woodwork may sound boring but it looks fresh.
It is also easy to maintain in the future. As good as your taste may be it may not be the same as a prospective tenant so stick with neutrals in order to best prepare your property for the lettings market.
For your Flooring use vinyl in the Kitchen and Bathroom
With a good quality felt back carpet for the living areas. Choose a dark beige colour carpet, it will last longer and wear better.
Get your Gas Safety and Energy Performance Certificates done.
These are legal requirements for letting a property. Diarise the date of your annual Gas Safety, so you don't forget to do it as this is required atleast once per year. EPCs however last for ten years.
This is a great little trick which is useful for you and the tenant. Take copies of all your certificates and user guides of the appliances, you keep the originals and then pop the rest of the documents into a file for your incoming tenant.
Tip 2 – Finding A Suitable Tenant
Now the house is prepared, you are now ready to find your tenant. At this stage, you must ask yourself if this is a process you are undertaking yourself or if it is something you will be outsourcing, as the principles will be the same, but your approach will be slightly different.
Ensure that the marketing photos for your property are the best they can be. Stand in the corner of the room and try different angles, sometimes crouching down and shooting up works well. Little things like remembering in the bathroom to put the toilet seat down, will all help.
Take photos of the front and the back of the property too, so the tenant can see all the elements of the property.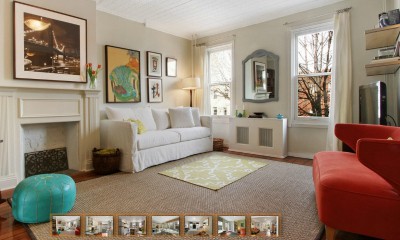 Be available for Viewings at Flexible Times.
Make sure you can accommodate potential tenants, perform the viewing as soon after they have called to express interest as possible. Take their number and reconfirm the appointment 30 minutes beforehand so you don't waste time on no-shows.
If you find a suitable tenant but they would like you to put up a fence panel, trim the hedge whatever the request may be, then be open to it and certainly consider it.
Work out the cost involved, spending £100 to secure the right tenant may mean you minimise losing £500 a month in rent while the property remains empty.
ALWAYS get a Full Tenant Reference
& ALWAYS take copies of two forms of ID, photographic and address. There are plenty of online referencing companies, and we can also reference your tenant for you for a small administration fee.
Next Up
Part Two of the your Property letting and management tips will be realised shortly.
In the meantime, if you have any questions about lettings and finding tenants simply ask in the comment section below and we'd be happy to help
Or if you would like to contact Abode for them to help with managing your own properties, then you can contact them at: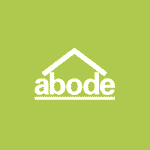 www.abodeltd.co.uk   …or…  [email protected]
…&… 0161 883 2525