For the second article in a two-part series by Abode Property Management on how to rent out your house quickly, we will be looking at moving your tenant in, managing a tenancy and ending a tenancy. Specifically, we will be looking at inventories, agreements and notices.
Tip 3 – Moving Your Tenant In
This can be quiet an administration heavy task; so use this check list of tips to ensure you have everything in order for your tenant.
One missing item could result in your tenancy having issues down the line.
Do a full Photographic Inventory.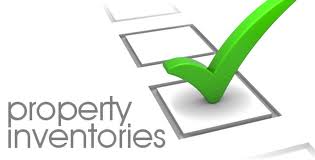 Including taking images of the meters, detailing the condition of the property, ie "magnolia walls, freshly painted in July 2014". Take photos of any items that are pre existing, ie "small stain on living room carpet, underneath window".
A video inventory can also be great on the right occasions, but photos can often pick up elements easily missed when doing a quick video.
Then make sure to ask your tenants to sign this inventory when they move in, advise they have 7 days to come back to you with any queries and if you have not heard back from them 14 days after their move in then they are in agreement with the contents.
Use a Suitable Tenancy Agreement (AST)
Use a Suitable Tenancy agreement (the National Landlords Association has a great template), provide a receipt for all monies received and have two copies of everything signed.
Remember to file your copies safely & ask that the tenants keep theirs in their house folder, with all the manuals. This will save on admin and queries in the future for sending out copies of lost agreements.
Protect your Deposit Straight Away
It's good practice to keep a paper trail of this so your tenant knows you have protected the deposit. This is important because with current legislation if you don't protect a deposit within 30 days the tenant could sue you for up to three times its value. Don't run that risk. At Abode we use the Deposit Protection Scheme, it is a free service and they hold the deposit funds so you know their protected & secured.
 Advise the Utilities Providers & Council Tax dept
Informing them by phone or letter of any new tenants details and the start date of their responsibility, will stop you from getting sent any potential future bills for a liability that may not be yours.

Tip 4 – Managing The Tenancy
Managing your property will run smoothly if you have the right maintenance team in place and you are organised with diary entries for dates you need to be aware of.
Diarise the Monthly Rent Due Dates
Ensure you check receipt of the payments EVERY month. If the tenant is one day late, get in touch straight away. In my experience if tenants are allowed to fall behind they will keep doing it.
Diarise the Tenancy Renewal Date
Along with checking the latest market comparison rental figures and encourage your tenants to fix their contract or go to a rolling contract, depending on what you want to do and works best for the situation.
Diarise your 3, 6 & 12 Month Inspections
Having this in an automatic diary system will help now end. You can use a landlord software or just a simple spreadsheet. Then call your tenant to arrange this when your diary alerts you. Use the original inventory as your point of reference and keep detailed notes. Remember to check both the interior and exterior of the property.
Diarise Your Annual Gas Safety Check
This is very important but is easy to miss unless you have it in some kind of automatic reminder system. Make it a priority.
Have Ready Your Little Black Book of Maintenance Contracts
Ensure you have good contacts for all the different trades to manage maintenance. You want an excellent handyman, plumber, electrical and general builder all ready to go before you need to call on them. You don't want to be scrambling around last minute to find someone suitable in an emergency.
Tip 5 – Ending A Tenancy
All tenants give notice at some point, it can be a heart sinking moment but it is important to complete the administration for the move-out and then focus on getting your property re-let as quickly as possible again.
Always get a Full Months Notice
As per your Tenancy Agreement. That way you can maximise your time to get your property re let and reduce any potential void periods.
Take the inventory and your Inspection notes and cross-reference. Make sure the tenant is aware of the actions they must do to ensure they get their deposit back and your property is returned to you in a fair state.
Now it is all Systems go!
Return to Tip One to cross reference your property is in order, then straight onto Tip Two before your tenants move out and ensure you do not delay. Time is money now.
Check Access for Early Viewings
Check that your tenants don't mind you doing viewings before they move out (but balance this with making sure your happy the property will likely look it's best for new viewers!)
Take Full Meter Readings
On the tenants move out appointment, take full meter readings, turn off all appliances and collect all keys. Advise the utilities and the council of the move out date and forwarding address. Make a note if there is any maintenance you need to do before you are happy to do viewings again.
Bonus (Tip 6): The Extra Little Tips You Need To Know (& Use)!
So far we've looked at some very practical and essential tips, but below I'll share with you some tips that will help you go the extra mile and make sure you have the best rental experience possible, for both your tenants and you. It's always good to have a peaceful night's sleep and implementing these next tips with certainly help with that.
See How The Tenant Is Currently Living
Make an excuse to see how a potential tenant is living now. Offer to collect the application form from their current home. If they're looking after their current property now, they will be more likely to look after yours (and the same if they don't!).
Provide a Little Moving In Gift
A simple card and or bottle of something in the fridge. All nice touches to start a tenancy on the right foot.
Then simply send a quick text or email to your tenant advising them of this beforehand and make sure they have another point of contact for emergencies if you are not contactable. This could be your handyman if their happy to do that.
Treat your Property like a Business!
Treat your property investment like any proper business activity. Keep a finance spreadsheet so you can see exactly when and for what your property costs were. Again a simple spreadsheet may suffice if you just have one property, or a specialist landlord software package is a life saver when you have a number of properties in your portfolio.
You may also find our Property Profit Maximising Kit useful
Next Step
(…back to Rob…)
Thanks, Abode!
After 8+ years of being an Investor and Landlord I've seen many situations and experienced many good (and bad tenants), but being a Landlord doesn't need to be stressful or time consuming as long as you setup the right systems early on.
This two-part guide (access part one here) will go some way to helping you do that. But if you want the hands-off approach, which I would always advocate, because being a hands-on landlord really isn't an efficient use of time, then I would always recommend using an experienced agent.
If your properties are around the North West, then I would highly recommend Abode, you can contact them at: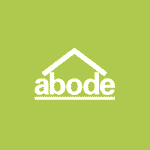 www.abodeltd.co.uk   …or…  [email protected]
…&… 0161 883 2525
Or if you are based elsewhere in the UK and would like some tips or pointers on who to choose, then comment below and I'd be happy to help point you in the right direction of how to choose your agent (and what to look for).