How to Stop a House Repossession (A Guide in 6 Steps)
Facing a house repossession can be a frightening situation to be in but the good news is that repossessions are not inevitable, even when the process has started. The secret, here, is to become as informed as you can, to know what your options are and to have a plan of action.
Today, we will look at 6 ways to slow a repossession down and even stop your house from being repossessed, completely.
Step 1 - Act Now
Recognising that there is an issue is the first step towards fixing it.
Not being able to make one mortgage repayment is a problem but missing two or three risks that problem growing into something very serious – you need to act now.
Step 2 - Take Free Advice
There are lots of organisations that will give you free advice on mortgage repayment problems. Government departments and charities are the best sources of information as they are impartial, not having anything to gain by suggesting one course of action over another.
We recommend that you start with these sources of information:
Step 3 - Contact Your Lender
Telling your mortgage lender that you are facing repayment problems will put you in a better, not a worse, position.
You should tell your lender why you are having repayment problems and what you are doing to sort things out – for example, even telling them that you are seeking advice from the organisations mentioned above, could help.
Just contacting your lender and speaking to them can often buy you more time – time you can use, for example, to sell your home if you want to, freeing up capital to service your debt. Lenders will, in most circumstances put the repossession process on hold if they think it will you give you the chance to resolve things with them.
Step 4 - Put Together a Budget
Preparing a budget at the earliest possible moment is a good thing to do, for two reasons: Firstly, knowing exactly what you can and cannot afford gives you a fighting chance of getting things under control. Secondly, a budget can show your lender that you are serious about putting the situation right and have the facts and figures to hand that will help you achieve this end. 
When you do your budget you will need to look at areas where you can either reduce your spending or increase your income. Here you should also be checking whether or not you have mortgage payment protection insurance that could help with your payments. It sounds obvious but if you did find that you were struggling with repayments only to find out that you were actually insured for that eventuality, you wouldn't be the first.
Step 5 - Find out Which Benefits or Government Help you Might be Entitled To
In England, you might be able to get help from the Support for Mortgage Interest (SMI) Scheme. In Wales, it is the Mortgage Rescue Scheme. In Scotland, it is called the Home Owners' Support Fund.
We recommend you have a look at the Money Advice Service, for more information on these support schemes.
Step 6 - You Could Consider Refinancing the Property
Your lender might be able to offer you a repayment holiday, extend your mortgage or switch you to a different kind of mortgage. Also, if you are on an expensive, standard, variable-rate mortgage then switching to a lower-interest, 'fixed deal' mortgage could save you enough money to repay the arrears and could mean you end up paying less every month, too.
Refinancing a house can be a complex business, so, you should take expert advice before deciding on whether it could work for you. You will need to speak to a qualified, mortgage broker.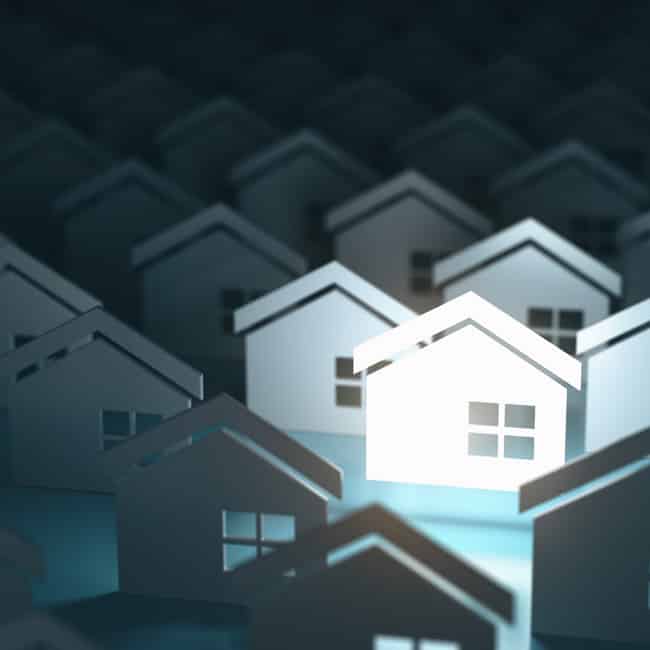 Sell Your Investment Property in Days
Any condition, tenanted or vacant, for it's full market value. Offers in 3-5 days. No sale, no fee.
Further Considerations and Thoughts
We've looked at 6 simple steps you should take if you are facing a possible repossession. But of course, there is a lot more that can be said about it. Below we include a few further options that open to you as well a few things to bear in mind.
Don't Walk Away
Although you might feel like just handing back the keys and giving up is the easiest option, that won't make your problems go away. Doing this will take away any control you had over the situation, your lender will be able to repossess your house and may sell it for a bargain-basement price – and you will still owe the lender the outstanding balance on your mortgage.
In almost all situations, putting up a fight will leave you better off in the long run.
Stay with the Process. Make it Work in Your Favour
Most lenders have a process. You will get a series of nice letters, then not-so-nice letters, then unpleasant letters. Finally, you will start to receive letters from solicitors and threats of a court action.
If you co-operate with your lender, at each stage, you will buy yourself much more time.
Don't ignore letters or phone calls from your lender. Reply to them, answer your phone and keep copies and records of your communications. If you're asked to contact someone, then contact them. Tell your lender what you are doing to correct the situation, where you are at and what you are planning. Let them know that you hope to find a solution. You should also offer them what you can afford to pay even if it is much lower than what you owe and doesn't cover the arrears.
Remember, the Court is Impartial
If you have a repossession court hearing then you must turn up. Take advice from the sources we've given you, here, before the hearing day. Call in advance and ask the court if there is a duty legal adviser who can help you on the day. Collect all the paperwork you need and take a friend along for support if you need it. It can only help to be pleasant and polite to the court staff too.
Tell the court what has happened and why you can't meet your repayments (for example, a separation, job loss or illness). Tell them what you've done/are doing to put things right and ask them for the time you need to do it.
Sell the House Yourself
If you decide that you either have to move out – or maybe decide that you want to – manage things so that it all works in your favour. For example, you can often get more for your house, if you sell it yourself, while you're living there than you would if the lender repossesses and sells it as an empty (and obviously repossessed) house.
Find Out How Much Your House Is Worth and Sell it Quickly, Now!
If you want to sell your house fast – with your choice of either a cash price in a speedy 7 days or market value within just 28 days – fill in the form on this page. An adviser will be in touch to explain exactly how the quick sale method works. There's no obligation to proceed and your house could be sold in just a few days from now.