If you are not used to doing them, property joint ventures can be daunting. Today, we look at the anatomy of a JV deal and at what someone new to them can do to make sure they survive their first one.
---
Highlights
1/ JV Deals and Contracts
2/ What Could Go Wrong With A Property Joint Venture?
3/ Plan An Exit Strategy
4/ Sign Up For Your FREE Property Training Today
5/ Any Questions?
JV Deals and Contracts
Having the right contracts in place is essential when you're doing a JV deal, especially your first.
Whether you are the property sourcer, the investor or some other third party, all aspects of the deal need to be properly agreed.
How Are Property Joint Ventures Structured?
JV deals tend to be structured in such a way that one party brings the property deal to the table and another party invests in it.
So, one party negotiates the deal - they find the refurb team, the tenant; they manage the resale process - and the other party provides the funds.
It Is Important That All Parties Understand Each Other
In JV deals it is vitally important that everyone understands each other and that is why contracts are important.
Everyone needs to understand (and have agreed) how the property deal process is going to be laid out, factoring in all eventualities.
For instance, refurbishments don't always run to schedule. The contracts between all parties need to reflect the fact that in any project, time-frames can change.
There is no reason for anyone to fall about this but people do.
If you agree that the there is a possibility of refurbishment delays before you start, then, when it happens, discussions will be more civil.
What A Contract Can Do For Your JV Deal
Not only can a contract help you when things go astray from the original plan but they can also help you focus on what is important in any given project.
The process of drawing up a contractual plan can really help you (and your partner) focus on essential elements of a deal that you might otherwise have missed without careful planning.
Hire A Solicitor
We strongly recommend that you hire a solicitor to help you plan any deal that you might be considering.
Working with a solicitor will help you plan any joint venture much better, not only in such a way that it works for you but also in such a way that it will work much better for your client as well.
What Could Go Wrong With A Property Joint Venture?
The truth is, with any property project, there is a lot that can go wrong and joint ventures are no exception.
Expect Delays
Not all projects are going to be perfect. There will be occasions where refurbishments will be delayed or where there will be more work that needs to be done than was originally anticipated.
So, with any project, you need to anticipate the worst case scenario and have a conversation with your partner about it so you are both prepared and know how the numbers are going to work out in the case of a big delay.
Plan A, Plan B and Plan C
Our approach is to have a plan A, a plan B and a plan C mapped out. So, we plan out a best-case scenario, a worst case scenario and something in between (let's call it an expected scenario).
Of course, in a perfect world, everything would run to Plan A or the best case scenario, being the one where we get the best possible returns on every deal and everything goes to plan. The reality, however, is that something always goes a little sideways and we end up achieving plan C (the expected case).
---
---
The Worst Case Scenario
However, the most scenario to consider is the worst case scenario. What happens if you can't even buy the property? What happens if you can't sell it? What happens if the refurbishments take a lot longer than anticipated? What happens if they cost a lot more than you thought?
If, when you are thinking about the worst case scenario, you can envisage a situation where you make a loss then maybe the project isn't the project for you. Similarly, if you can envisage a situation where, if things go wrong, you can't get out of the project, then maybe the project isn't for you.
Your Exit Strategy
So, you've got your plan A, your plan B and your plan C; your best case, your worst case and your expected case scenarios for the project.
Next, in case things go very wrong, you need to plan an exit strategy and again we suggest that you draw up three plans (another plan A, plan B and plan C) for this also.
For Example:
Let's say, for example, that the plan for your joint venture is to buy a property, refurbish it and sell it at a profit; a flip project.
What happens when, part way through the refurbishment, you realise that this plan isn't going to come off?
This can happen and it can be for reason far beyond your control.
For instance, the markets can change. You buy a property, confident that there is demand in that area for properties and sure that you will be able to sell later down the line. Then, for whatever reason, everything changes and there are neither homeowner nor investors that are interested in that location.
It's important to plan for situations like this and have a few options up your sleeve. And, being a joint venture it is important that these options have been discussed and agreed.
Keeping Your Options Open
In the above example, an option would be to keep hold of the property and rent it out. But, what if that option isn't possible because your JV partner needs their money to be taken out of the project?
Is there another way to exit or reimagine the project that means your partner still gets their cash? For instance, raising some finance and buying your partner out.
These are the kind of things you need to be thinking about as you are planning your project and the key thing, for any joint venture is keeping your options open so you can effectively respond to any change in circumstances.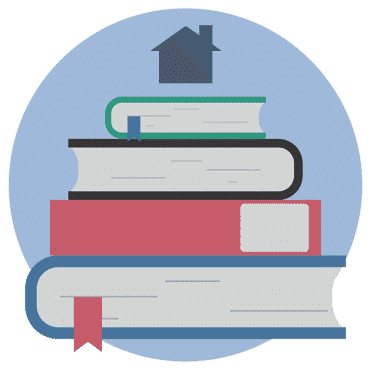 Learn how to quickly build a long-term, profitable property portfolio of ten houses with our free online course, containing effective strategies and techniques, collected over decades investing in property.
This training is suitable for investors of all levels so whether you are starting from scratch or want to know how to scale your property business there is something in there for you. Simply click the link below to find out more.
It's completely free and takes just a minute to sign up.
We have also put together a FREE 1.5 hr webinar on how to get started in property and find deals right now on your doorstep which you can watch here.
Or, if you prefer to read rather than watch you can access the full transcript here
Any Questions?
If you have any questions or thoughts about property joint ventures then leave them in the comments section below.
Alternatively, you can get in touch via our Facebook page.
We'd love to hear from you and as always we're happy to help.