Client Testimonial – London Property Investor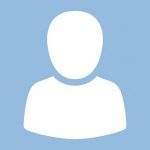 I met Rob at a Property Networking event in Birmingham back in 2008 and found him extremely easy to talk to and very knowledgeable. I was new to investing and was starting in the North West. Rob's excellent marketing skills and honest approach made him a perfect person to buy property deals from.
I still have all the deals Rob sold me and I am very happy with them all.
I still work with Rob on other projects to date and I think this is testament to his knowledge and skills of finding ways to create great property deals.
– London Based Property Investor