How I Saved £10,000 On My First Property | Katriina Barns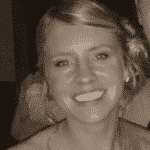 I first came to Rob looking to get into property investment. I had my own mortgage but really wanted to take that step into investing in property, initially, buy to lets.
I was keen to get going and wanted to be really involved so I could learn on the way, but I had concerns over what decisions I would choose, and how many mistakes I would make along the way, and how much this may cost me.
I needed the guidance from Rob to get his opinions on the properties I was looking at, passing on his knowledge and experience, which gave me the confidence I needed to take the step into property investing. I have a full-time job, so Rob helped out on viewings, calling agents, providing me with comparable properties in the same area, but I wanted to get stuck in too. Rob's consultancy service is perfect for this to get the balance right on how much you want to do yourself and to call in Rob for help and expertise when needed. But the biggest comfort for me is knowing I have peace of mind that every investment is a good investment, no worries, no stress, as Rob is on hand to discuss everything with you.
Having a full time job, my time was spent in the evenings researching some of my own properties. By using Rob's consultancy and thus knowing where to focus my attention and detail I believe I have saved 2 hours per night on research, which equates to at least 3 weeks alone in research time on properties. In the space of 5 months I have been progressing through sales of 3 properties, where this time saving is invaluable to getting the right deals & not missing out on them either!
In addition, on my first property purchase, Rob saved me 10,000 GBP on the purchase price giving me over a 15% discount rate and buying well below market value. Rob also saved me a deposit of 20,000 GBP on a property which I shouldn't have been buying and instead I put this towards an investment into 2 other properties, one of which will give me 15,000 GBP of immediate equity after a full refurb. Without discussing strategies and options with Rob none of this would have been possible. I now have net income of over 1,000 GBP per month from 3 properties. I would advise everyone to use some consultancy from Rob through his property investment courses as just one small mistake can cost you dearly, and from my experience with Rob his bespoke consultancy service is exceptional and I will be using it in future.
– Katriina Barns
Training & Consulting Disclaimer
Property investing, like any investment, carries risks. It's important to note that results achieved are only typical and may vary from user to user. If you try the membership and find out it's not for you then you are fully covered by our 30-day money back guarantee policy. You can see full details of our training policies and disclaimer here.