The Hidden Value In Hiring a Property Mentor (That You Didn't Know Existed)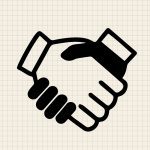 Learn what benefits you could have using a property mentor. Access to expert contacts, introductions to potential business partners or investors.
Video highlights
[0:24] Get introductions to experts
[0:58] Source property
[1:26] Potential for Joint ventures
[1:43] Get access to off-market deals
[2:14] Limited availability
---
Join Our FREE Property Training
For a complete guide to getting started in property sign up for our FREE property training today.
We cover the 3 core elements to property, every investor needs to know as well as seven different investment strategies.
We also include checklists and other downloads that are going to help you analyse any property deal.
---
Transcription
Welcome to Property Investments UK. Today we're going to be looking at two hidden values that you might not have considered that you will benefit from if you work closely with a property mentor.
The first hidden benefit is with contacts. I've been involved in property now for about 10 plus years across the Northwest. Within that time frame, we've made some very good contacts across the area everything from estate agents through to letting agents, mortgage brokers, refurbishment teams. We've shortened the list down now to a narrow list of experts within their fields and I can introduce them to you directly as part of the mentor program. This allows you to shortcut the learning curve but also, it gives you additional benefits. You can potentially do business with those contacts with property sourcing, if you needed people to introduce property deals. Maybe you're a property sourcer and you wanted to sell property deals, we can give you access to a number of clients as investors that are buying property all day long in different areas across the Northwest. Access to that very niche and very experienced list of contacts is one of the hidden benefits you get from working with a property mentor.
The second hidden benefit is the opportunity to do potential joint ventures together. We've done many joint ventures (JVs) with our management clients. If you're maybe looking at doing some JVs in the future with ourselves, maybe even some investor contacts that we can put you in touch with as part of the mentor program, then there's the potential to do that. We can also give you access to off-market deals. These are properties that you won't find on any website and you won't find available, really, anywhere else. These are property opportunities you can get sole access to simply by being part of the mentorship program. These are just two of the hidden benefits that you can get from working closely with myself, with Property Investment UK as part of the mentorship and online property training.
Due to its very nature of being a one-on-one mentorship program, any good program is going to have limited availability and ours is no different. To get an update on the current availability that we have, simply click on the link on this page and it will take you our property training and mentoring services program where we can show you a little bit of an insight in terms of everything that's covered as part of your mentorship and property training and also give you an update on the current availability to join.
Thank you for watching this video. If you like this content and you'd like to join our free online property training course, we've got a link for it on this page. In there we cover a range of different property strategies to help you started either building the long-term property portfolio or creating cash-flowing property business. We also look at ways to increase your return on investment with any of the properties you're maybe considering. We also have a couple of cheat-sheets and downloadable documents as well. Simply click on the link to join the free training course, today.
V.I.P Property Mentorship & Online Training Course