Like any industry, working in bridging finance has highs and lows. To succeed you need to avoid putting all your eggs in one basket, be innovative and aware of what's new, honest and direct. A bridging lender is more than a financer, they are someone you should be able to trust to offer honest advice on your project.
---
Property Expert Series: Rory O'Mara from Closed Bridging Finance
---
Part 14: The Highs and Lows of Working in Bridging Finance
---
Amy: So, one of my favourite questions to ask, now, Rory...What has been your biggest win, biggest success in the property industry and is there any advice or tips you can give, regarding that, to our audience?
Rory: Okay, so, let's start with the biggest mistake. I wouldn't say there was a particular mistake. When we started, years ago, we, essentially, put all of our eggs in one basket.
So, we had one outlet, that we relied on, for our customers and the problem with that, if they decide to set-up and compete with you, you are in trouble and that happened in 2007, 2008.
We've foolishly felt that the organisation we worked with loved us and cared for us and that they would work with us forever more. Actually, they had realised that we were quite successful, we made a few quid, so, they set up to compete with us. That's business.
What do you do there? You absolutely spread your risk.
So, we don't work with any, one particular organisation, we work with lots of different organisations and prefer to work, directly, with our customers.
That, I would say, was probably our biggest challenge but you learn from that and at the time we were very much focused on the 'No Money Down' bridging. Well, that ship sailed in 2008.
We had to regroup. Instead of lending money for an hour or a day, to actually borrow more money from investors, which is what we do, and we lend, now, from one day up to, say, 12 months.
It certainly makes you stronger.
Amy: Move with the times.
Rory: Definitely.
Our biggest win, I wouldn't say there's one particular win. We have regular customers that work with and have done for nearly 10 years now and they work with this because we are honest, we are trustworthy, we are blunt and we are direct and we just tell it as it is.
Amy: And consistent. What they see, is what they get. That's what they like.
Rory: It's as simple as that. It's Steady Eddie. We're not trying to be something wacky that we're not, and therefore, we've been here and we will be here for another 10, 20 years.
And that's what, I think, our clients like. So, that's really it. It's as simple as that. Just do the right thing, be innovative, be aware of what's new because there are always new products.
But some clients don't like being told what they don't want to hear. And I'd say, 'That's tough'.
If you are committing mortgage fraud by, you have a buy-to-let and you are living in that property as your main home. That is going to be a challenge for some lenders. You'd need to change it.
If you have a property that's a regular buy-to-let and you've turned it into an HMO, they will find out and they will most likely ask for your money back. That's the way it is. So, that's it, really.
Amy: Don't break the rules.
Rory: Yes. And we have done, in that 10, 11 year period, 300+ one-to-one strategy reviews. So, people come and spend four hours with me, we give you some lunch, my wife bakes you a nice Victoria Sponge. And what I'm looking at, really, is a sounding board or a sanity check that says, whether you are brand new to property, intermediate or you are very experienced.
Can we give you a bit of a kick up the backside, that takes you to the next level?
And that's the thing, I'd say, that has really worked well because the clients we've worked with, they write great reviews, they like the fact that we are looking for... They can't always see the wood for the trees.
And they are looking for that, special, that one little nugget that says, 'Why don't you look at doing that?' and they can add change. And that's it.
And I like helping people, that's the key thing.
Amy: Thank you so much. You've been fantastic to talk to today. Thank you, Rory.
Rory: You too, Amy. Thank you.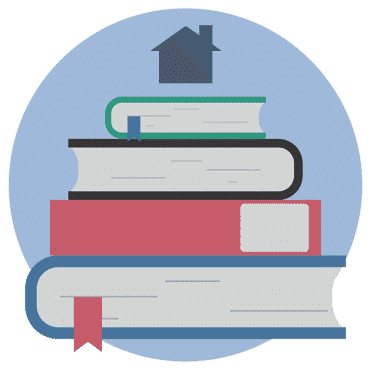 Learn how to quickly build a long-term, profitable property portfolio of ten houses with our free online course, containing effective strategies and techniques, collected over decades investing in property.
This training is suitable for investors of all levels so whether you are starting from scratch or want to know how to scale your property business there is something in there for you. Simply click the link below to find out more.
It's completely free and takes just a minute to sign up.
Any Questions?
If you have any questions or thoughts about bridging finance then leave them in the comments section below. Alternatively, you can get in touch via our
Facebook page
. We'd love to hear from you and as always we're happy to help.