Ten years on from the economic crash, generally speaking, the UK property market is healthy. With a high demand for new houses, the future of bridging finance looks assured but of course who can tell the future? In a world that is becoming increasingly politically unstable, nothing is guaranteed.
---
Property Expert Series: Rory O'Mara from Closed Bridging Finance
---
Part 8: What Does the Future Hold for Bridging Finance?
---
Amy: Rory, I'd love to know your opinion on the future of bridging finance and what is, potentially, in store for 2018 and beyond, in your industry?
Rory: So, Amy, if I can look into our crystal ball, it's really difficult to understand where are we are going to be next year. There are so many other issues going on. Brexit, pick a subject matter, there are some issues.
Ten years ago we had the crash. There weren't that many bridging companies around. Things have changed a lot since then.
The world is awash with cash. So, there's no shortage of money. And so, what investors are... They're looking at the different asset classes where they invest their money.
So, I expect rates to probably stay where they are. 10 years ago rates were about 1.5% per month. Now, they are roughly 1%.
And if you start to look at an asset class... So, let's just put some context on this. If you were to invest money in a German government bond, the return is negative. So, let's be really clear, what does that mean?
So, you have a large amount of money, you buy a German government bond, it costs you money to invest in Germany. You don't get a return, you actually pay more.
If you were to invest in a Greek, 10-year bond, those rates are 5.23%. A year ago, that 10-year Greek bond, I think, was about 7%. So, there's less risk.
So, it's all about understanding the risk.
So, I think we'll see the same number of lenders around, maybe one or two more because if they can get a better return than investing in a bond.
So, just to give you an idea... UK government bonds, over 30 years, pay 1.8%. Well, if they can lend money at 2, 3, 4 or 5%, and they understand the risk is low, that brings more money in.
So, I think we may have more bridging lenders unless there are also some massive changes. A war with North Korea? Who knows? Things might radically change.
You also need to factor in, where are we in the property cycle? So there's a chap called Philip J Anderson and it's worth listening to his research.
And the property cycle normally runs for an 18 year period and, essentially, what you have is, there are 14 good years and 4 bad.
You have the first tranche of about (it's approximate) eight years. Then we get a little dip and then it goes crazy again.
We are at the top of that first 8 years, since the last crash. Maybe give it another year or so. So, in theory, if you look in London, prices have, sort of... The wind has been knocked out of their sails. So, that would have an impact on risk, for bridging lenders, if people feel that it's too risky.
Then you only need to look around at where we are today. In this area, there are lots of lots of flats being built and there is an assumption that this massive demand, so people will buy.
Amy: And I think that the demand is still there. When I am talking to agent colleagues they are saying that they are getting so many applications... We need more properties, we need more properties.
So, even though this is a bit of a precarious time in property, we don't know where it's going to go because the demand is still there and there is still lots of money too.
Rory: Yes. I think the really the key thing is, it always comes back to land prices. The land prices are fair and it's profitable. But we're in a unique situation. We live on an island. It's quite difficult to create more homes with planning rules. So, therefore, you have to look at the supply and demand.
If there is more demand than there is supply then there'll be demand for finance and some of that finance will be development funding and bridging finance. And whilst there's more competition, rates will remain low.
So, I think it looks quite positive but you have to understand all the different markets that you operate in.
One could be here in Manchester but it could be very different in London or different, let's say, for example, in Nottingham.
But I think for customers, I think it's great because competition can drive down the price and make it more advantageous.
Amy: Brilliant. Thank you.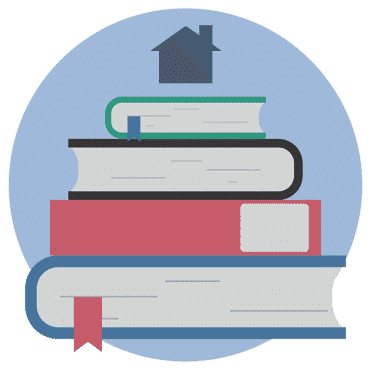 Learn how to quickly build a long-term, profitable property portfolio of ten houses with our free online course, containing effective strategies and techniques, collected over decades investing in property.
This training is suitable for investors of all levels so whether you are starting from scratch or want to know how to scale your property business there is something in there for you. Simply click the link below to find out more.
It's completely free and takes just a minute to sign up.
Any Questions?
If you have any questions or thoughts about the future of bridging finance then leave them in the comments section below. Alternatively, you can get in touch via our
Facebook page
. We'd love to hear from you and as always we're happy to help.