The effects of the Homelessness Reduction Bill are going to hit in 2018, so property investors and professional landlords need to be ready if they want to take full advantage of the changes that are coming to the social property market and provide the housing stock that is going to be so desperately needed.
---
Social Property With Amy Varle
---
What Does The Homelessness Reduction Bill Mean For Landlords?
---
The Homelessness Reduction Bill
The Homelessness Reduction Bill, passed by Parliament in the early part of 2017, will have a profound impact on landlords and property investors.
This is because it will dramatically increase the demand for affordable accommodation, suited to homeless and vulnerable people who do not have access to the funds and resources of a more typical, working tenant.
What Does The Homelessness Reduction Bill Mean?
The Homelessness Reduction Bill will be rolled out within 12 months, so we can expect to see it kick in at some point in 2018.
But, what will it mean?
Well, as it stands at the moment in the UK if you are homeless and in need of accommodation quickly, you need to meet certain criteria before the councils are duty-bound to provide you with housing.
This means that people, such as single mums, people with children, people with health conditions and disabilities are always given housing first.
In 2018 this will change with single, homeless people being given the same right to be housed as everyone else.
So, with the introduction of the Homelessness Reduction Bill, local authorities will have a duty to house homeless people, sleeping on the street, at the time when such people ask for help.
How Should A Property Investor Prepare
As a landlord or property investor, there is one simple thing you can do to prepare and that's to start looking at, or investing in, affordable housing projects that will meet the needs of single, homeless people. If you have these ready for when the local authorities need them then you will be well placed to meet the expanding demand.
You could look at working with the local authorities directly in which case you can contact them directly to see if they need your support.
Or, you could make contact with local charities, non-profit organisations and voluntary groups.
The trick is to contact as many people and organisation as possible and let them know that you are available and that you have the resources to help them with housing for homeless people, as the bill starts to kick in.
Making The Homelessness Reduction Bill Work For You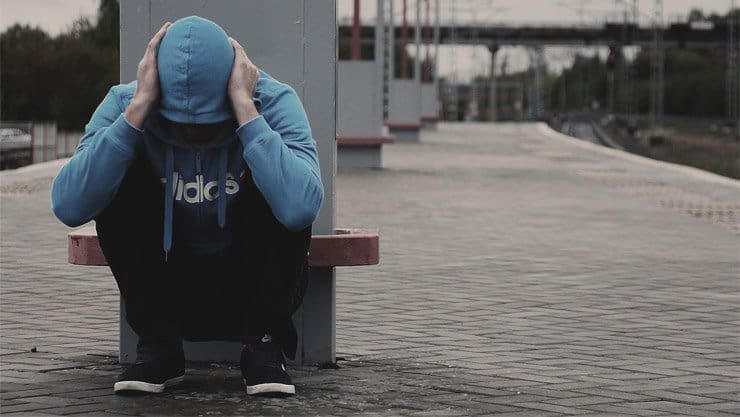 One of the ways to make the introduction of the Homelessness Reduction Bill work for you is to invest in multi-let properties, affordable to welfare claimants and single people.
My work is with social property investment where we look at blending tenants together in shared housing, while splitting the property open and maximising its value and rental return.
Of course, it's not just about profit though. The idea is to create a social environment to help rehabilitate the recently homeless tenants, get them back on their feet and moving on with their lives.
This is easier to achieve if, again, you partner with charities and non-profit organisations who can help you to provide the necessary support.
These third-party organisations will also help you to discover whether or not there is a demand for social investment in any given area you might be researching. In other words, they can help you uncover whether or not, if you open a property for this particular tenant group, it will be at full occupancy and continue to be so.
Putting It All Together
The Homelessness Reduction Bill is going to increase the need for single occupancy rooms in multi-lets.
This is going to come in by 2018. So then, we are going need a lot of LHA HMOs (local housing allowance houses in multiple occupancy) to satisfy the additional demand.
But such houses need to be of a good standard. The need is for great social property investment projects where those that move in can actually sustain their tenancies over the long-term. The last thing that is needed is for ex-homeless tenants to be housed and for the relationship between themselves and the local authority, the housing associations, the charities and with their landlord to break down.
With social property projects, there are risks involved for you as a landlord or investor but such risks can be mitigated by working with specialists and by seeking and taking as much advice as possible.
But, if you act now and get involved with social investment, you will find yourself at the forefront of a new approach to housing which will not only benefit your tenants but also your bottom line.