The UK's Best High Yielding Off-Market Investment Properties
We understand selling, buying and letting property is one of the most important decisions you will ever make.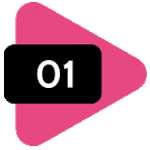 Our completely free, personalised and in-person service, where, after an initial phone conversation, a consultant will work to find you high-performing off-market and off-plan property to help grow your portfolio.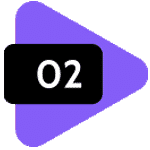 A wide range of investment opportunities to buy, immediately and regular updates on new properties as they become available. No longer, will you need to spend hours, trawling Rightmove, or pay for a property sourcer.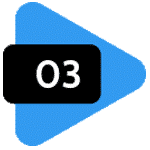 Exclusive deals, not offered anywhere else because the best property investment opportunities don't tend to ever get advertised on the open market. Sign up today and access those deals, you'd otherwise struggle to find.
We can give you access to a wide range of off-market property investment properties, with an average 8%+ annual yield (beating the UK's average of 3-5%, hands down).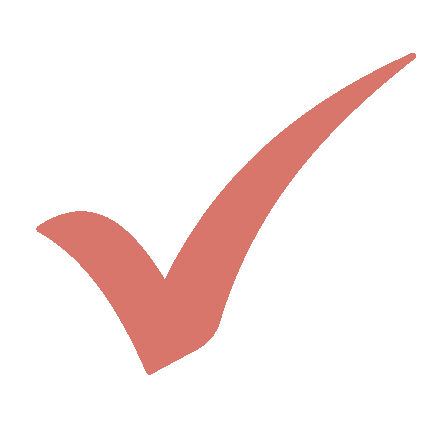 Off-Market Properties That Acheive 8%+ Yields.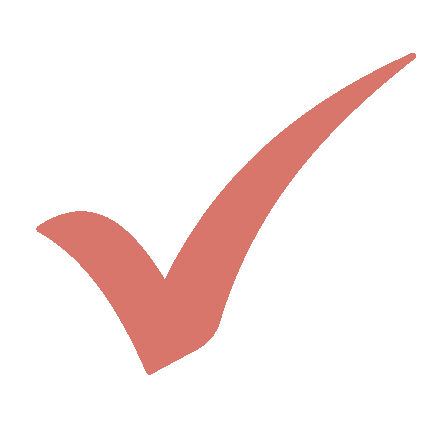 Join a 10k+ Community of Like-Minded Investors.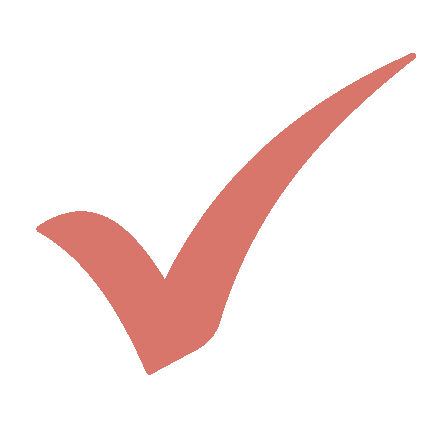 A Member of the Property Ombsudsman.
Are you considering investing in a buy-to-let property but feel overwhelmed by the process? Let our buy-to-let consultant service guide you through every step of the way!
Our team of experienced consultants are here to help you make smart investment decisions and maximize your rental income. We'll work with you to understand your goals, budget, and preferences, and provide personalized advice on the best properties and markets to invest in.
We'll also help you navigate the complex financing process, including obtaining mortgages, evaluating interest rates and fees, and managing ongoing costs. We have years of experience in the industry, and we'll use our knowledge and expertise to help you find the best financing options to suit your needs.
How This All Works
Fill in the form above and a consultant will be in touch to discuss your needs, circumstances and expectations.
1
Enter your details into the form above. Your information will be passed to an investment consultant.
2
You will be contacted by phone or email to discuss your situation, expectations and the options available to you.
3
As a member of our property club you will receive emails with our latest deals and weekly investment tips.
4
We respect your data and you can opt out of all communications with us and our partnered Master Agent at any time.
Buy-to-Let Consultants
When you sign up you access a team of experts, across many investment strategies, whose expertise, experience, contacts and skills will be at your disposal to help you level-up your portfolio and career in property.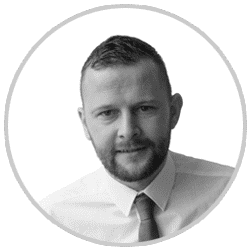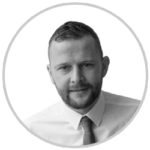 Chris Smith
Investment Consultant
On leaving the armed forces, where he was overseas and even took on ceremonial duties, guarding the Royal Family, Chris turned his hand to property. Starting out, building his own investor database and now with seven years under his belt, he provides an impeccable service advising on off-market property investment.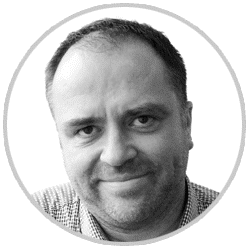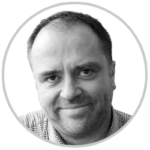 Paul Winder
Investment Consultant
Being actively involved with property sales since 2003, Paul has experience in all aspects of the areas of the property industry, as well as in-depth knowledge of how the property market works. He now applies this knowledge, to help investors interested in buy-to-let, serviced accommodation and short-term-lets, make the right decisions.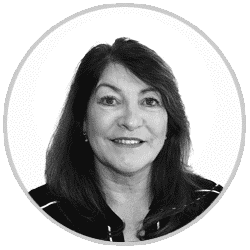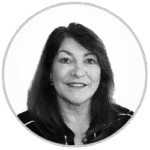 Allison Campbell
Investment Consultant
Prior to joining Residential Estates' Investments Sales Team, Allison worked for a variety of British-owned corporate property investment companies, independents, and owned her own company. Allison spent the last 9 years working for a long-established Manchester-based property investment company as Agent Manager & Sales Executive.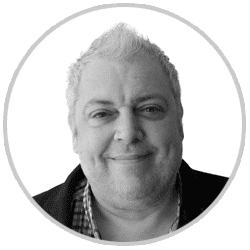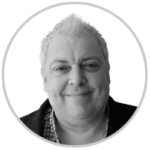 Michael Johns
Investment Consultant
Having owned and managed property companies in the UK and overseas, and with eighteen years of experience in the property industry, Michael possesses in-depth knowledge in all areas of the property sector. He's a dab-hand with the more complex portfolios but likes to help first-time investors get started on their journey as well.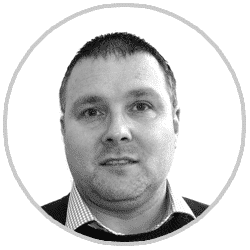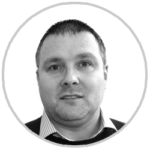 Phil Hall
Investment Consultant
Has worked in property investment for over 16 years, both in the UK and around the world. An investor himself, with a portfolio of different properties he has built up over the last 14 years, Phil has hands-on experience in the property investment market and uses this knowledge to help investors through their unique investment journey.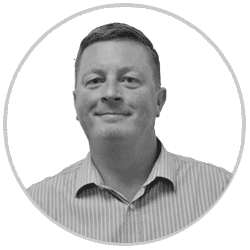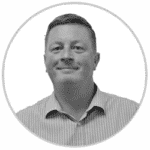 James Davis
Investment Consultant
On finishing university, James spent 10 years in banking, progressing from a mortgage broker and financial advisor to running the retail network of a regional building society. Moving over to property, he progressed to director level and built his own property portfolio. He is now excited to help his clients realise their property aspirations.
Example Properties
We understand that investing in a buy-to-let property can be a daunting process, but with our buy-to-let consultant service, you can have peace of mind knowing you have a dedicated team of experts on your side. Contact us today to learn more about how we can help you achieve your investment goals and grow your rental income!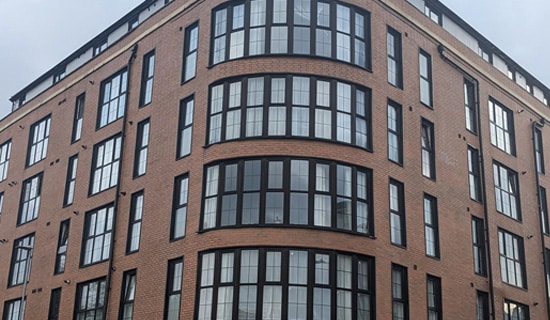 The Coneries, Loughborough
Unit prices start at £106,000.
Annual NET returns of 5.75% - 8.4%.
1 and 2 beds available.
This is a completed development and will generate an investor income on day one. Perfect for buy-to-let and short-term-let.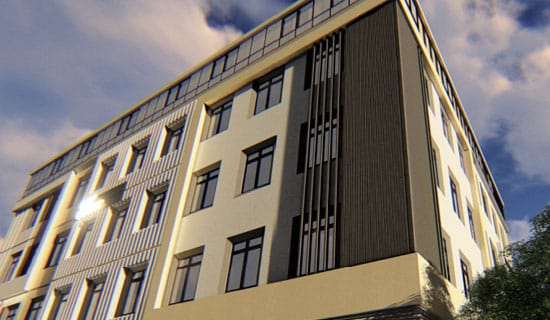 Oak Court, Brierley Hill
Unit prices start at £90,000.
Projected annual net returns of up to 12%.
Suitable for buy-to-let and short-term let.
Conversion of offices, to be completed at the end of July. Similar properties are doing well as short-term lets.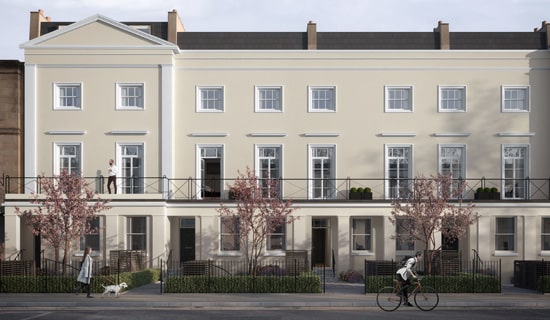 The Residence, Cheltenham
Unit prices start at £194,000.
Annual returns up to 10%.
1 and 2-bed units available.
Close to completed refurbished development, prime location. Perfect for short-term lets, especially when the race festival is on.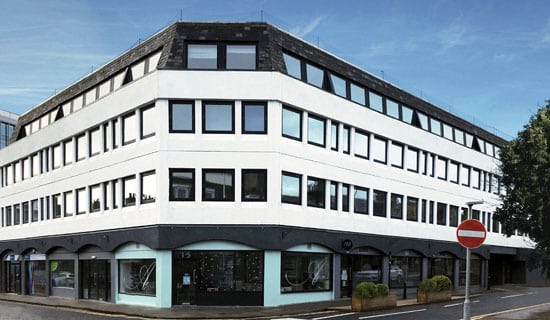 City Point, Aberdeen
Unit prices start at £140,000.
Annual net returns up to 11.85%.
Suitable for buy-to-let and short-term let.
A prime location in Aberdeen, close to the city centre and a 2-minute walk to the new Shell head office.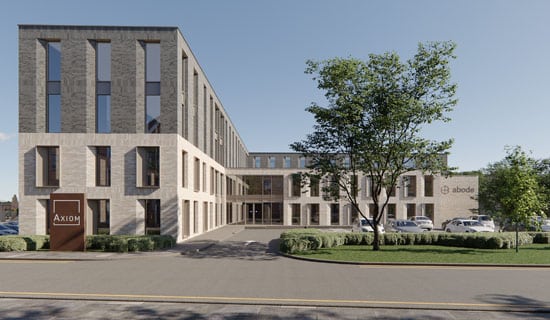 Axiom, Stoke-On-Trent
Unit prices start at £79,999.
Projected annual net returns of 8%.
Student Accommodation
Rental assurance at 8% for 3 years (excluding ground rent). Only 1.1 miles away from Staffordshire University.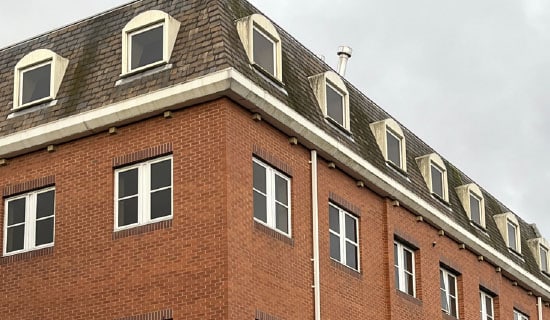 Thornhill House, Wakefield
Unit prices start at £106,000.
Projected returns are 6% BTL and 11% STL.
Suitable for buy-to-let and short-term let.
999 year lease. No ground rent. Below local market value when compared to competing new builds in the area.
What's On Offer
Fill in the form above and a consultant will be in touch to discuss your needs, circumstances and expectations.
Off-Market
An off-market property refers to a property that is not currently listed for sale on the open market, such as through a property portal or some other public listing platform. Instead the property may be marketed privately to a select group of potential buyers, typically through word of mouth, personal networks, or through an estate agent's private network of clients.
Off-market properties can offer unique opportunities for investors to save money as they are not subject to the same level of competition and public scrutiny as open market sales. As off-market properties are marketed privately, this often means lower or zero estate agent fees being charged to the buyer on completion of contract.
Off-Plan
An off-plan property refers to a property that is being sold by a developer before it has been constructed. Buying property based a set of plans and specifications rather than on a physical structure comes with risks such as the potential for delays or the final property not meeting the buyers expectations. To compensate, the price will often be discounted.
Off-plan property will often be sold off-market with the developer either selling it themselves or through specialist estate-agents and private networks, rather than on the open market. If you are interested in becoming part of one of these networks, all you have to do is fill in the form on this page and we'll be in touch.
Apartment Blocks
Apartments are a popular housing option for many people, and with a growing population and rising demand for affordable housing, investing in an apartment can be a smart choice for investors. Apartment blocks in the right location and with management teams in place won't require the landlord to deal with maintenance and void periods will be minimal.
As they are cheaper and with higher typical yields than houses, whether you're a seasoned real estate investor or just getting started, investing in an apartment can be a smart choice for your portfolio. Contact us today to learn more about how we can help you achieve your investment goals with an apartment investment.
Serviced Accommodation
Serviced accommodation, also known as short-term lets are typically associated with platforms such as Airbnb. They can be a house, a flat or just a room in a house with access to utilities such as a kitchen and wifi, available to rent for as long as is required by the tenant. Yields on such properties can be very high, owing to the ongoing management they require.
However, there is more to serviced accommodation than managing an Airbnb. Investors can also take a hands off approach by employing management companies and in the case of corporate lets, can hire the right kind of property long-term to company needing an on-going temporary base for their employees.
PBSA
Investing in purpose-built student accommodation (PBSA) can be a potentially lucrative opportunity for investors looking to diversify their portfolio. PBSA refers to student housing that is specifically designed and built to cater to the needs of university students. In many areas of the UK, there is a shortage, meaning high yields and guaranteed tenancies.
PBSA tends to be a very hands-off investment with management companies dealing with tenancy issues as well as cleaning and maintenance. Yields are higher than with other property types. And PBSA units are cheap, although it is worth noting that they are not mortgageable, meaning some other form of finance is required.
Holiday Lets
Holiday lets are a form of serviced accommodation, geared towards holiday makers. The location is key to success as is maintaining the property to a high standard. While yields can be high for holiday lets, there can also be long void periods, especially if visitors to your location are determined by season. Of course, the investor can also enjoy the property.
While Airbnb and similar platforms can be used there are also specialist holiday platforms and management companies that can help turn a holiday home into a profitable, hands-off investment property. Fill in the form on this page and a consultant will be in touch to talk you through all the available options.
Buy-to-Let
Buy-to-Let refers to any property that has been bought to be rented out, with a landlord seeking to balance their cashflow, with debt, management and maintenance on one side of the equation and rental income on the other. Investors get into buy-to-let for many reasons but chief amongst them is that property is a high performing, stable asset to own.
There are many different types of buy-to-let and different strategies to approach each one that an investor can mould to fit their circumstances and expectations. If you join our network we are confident that through dialogue and through our connections, we will be able to find an investment property for you that completely fits your needs.
Buying An Investment Property: A Guide For First Time Investors
The following are the steps that any would-be investor needs to take when approaching a buy-to-let investment. We can help you at every step of the way to ensure a smooth process and an end result that is truly tailored to you.
1
Determine Your Budget

The first step in buying an investment property is to determine your budget. You need to know how much money you have available for the down payment and how much you can afford to pay each month on the mortgage. Additionally, you should factor in the costs of property taxes, insurance, repairs, and maintenance.
2
Determine Your Goals

Next, you should determine your goals for the investment property. Do you want to rent it out long-term, or do you plan on flipping it for a quick profit? Understanding your goals will help you choose the right property and make smart investment decisions.
3
Research Real Estate Markets

Before you start looking for properties, research different real estate markets. Look for areas where property values are increasing, and where there is high demand for rental properties. Also, research the local economy, schools, and crime rates to get a better idea of the overall quality of life in the area.
4
Get Pre-Approved for a Mortgage

Once you have a budget and have determined your goals and the market you want to invest in, you should get pre-approved for a mortgage. This will give you an idea of how much you can afford to spend on a property, and it will also show sellers that you are a serious buyer.
5
Start Looking for Properties

With your pre-approval in hand, you can start looking for properties that fit your budget, goals, and location preferences. Use online real estate websites, attend open houses, and work with a real estate agent to find properties that meet your needs.
6
Do Your Due Diligence

Before making an offer on a property, make sure to do your due diligence. This includes getting a home inspection, reviewing the property's title history, and researching any liens or outstanding debts associated with the property.
7
Make an Offer

If you are satisfied with the property and have completed your due diligence, you can make an offer. Work with your real estate agent to negotiate the price and terms of the offer, and be prepared to provide a deposit to show your commitment to the purchase.
8
Close the Deal

After your offer is accepted, you will need to work with a solicitor and mortgage lender to finalise the purchase. This includes signing the purchase agreement, obtaining title insurance, and completing any required inspections or repairs.
9
Manage Your Investment Property

Once you own the property, it's important to manage it effectively. This includes finding tenants, collecting rent, and maintaining the property. You may choose to work with a property management company to handle these tasks for you.
Frequently Asked Questions
How Do You Find So Many Opportunities?
We've researched the market. Met the agents. Deep dived on the locations and handpicked the very best agent we've found to share with you the best properties the UK market has to offer.
Our hand picked partner agent has access to the UK's best developers.
These partnerships mean that we are able to open up access for you (via your one to one consultant) expertly-curated property opportunities across the UK.
So, whether you are interested in buy-to-let, student buy-to-let, serviced accommodation or off-plan developments, your expert consultant can help.
Can I View The Properties?
Absolutely where possible your consultant will be happy to arrange a viewing for you.
However, please note, that when it comes to new-build developments, viewings may not be possible until close to the development completion date. This is due to health and safety regulations regarding building sites.
External viewings of the site however may still be possible and your consultant will be happy to arrange this for you.
Are There Any Sourcing Fees?
Unlike most sourcing companies we don't charge you any fees. We simply match you with the very best agent we have found.
If you do go ahead and purchase a property by our handpicked partner then we will receive a payment from them for the introduction upon your property exchange.
Please rest assured the price you pay for your property will always be better or the same as you would pay if you had found this company, independently of Property Investments UK.
When we are deciding on our partner companies, we look at their experience in the market, the selection and range of opportunities that they promote and their proven reputation.
We base our decisions on tangible principles that we believe will help our members and not on any commissions that these third parties may be offering.
Property Investments UK is committed to bringing you the best opportunities that we can and the trust of our members is, and has always been, our primary focus.
About Buy-to-Let Mortgages
Buy-to-let mortgages in the UK are a type of mortgage that is specifically designed for people who want to buy a property with the intention of renting it out to tenants. Here are some key things to know about buy-to-let mortgages in the UK:
Eligibility criteria: To be eligible for a buy-to-let mortgage in the UK, you will typically need to meet certain criteria, including having a good credit score, being over the age of 25, having a deposit of at least 25% of the property's value, and demonstrating that the rental income from the property is likely to cover the cost of the mortgage repayments.
Interest rates and fees: Buy-to-let mortgages in the UK typically have higher interest rates and fees than regular residential mortgages. The interest rates can vary depending on the lender, the type of mortgage, and your personal circumstances.
Loan-to-value ratio: The loan-to-value (LTV) ratio is the amount of the mortgage loan compared to the value of the property. Most lenders in the UK will offer buy-to-let mortgages with a maximum LTV ratio of around 75%.
Rental income requirements: Most lenders in the UK will require that the rental income from the property is at least 125% of the mortgage payments. This is to ensure that you are able to cover the mortgage repayments even if the property is vacant or the tenants fail to pay rent.
Tax implications: If you are earning rental income from a buy-to-let property in the UK, you will need to pay income tax on that income. Additionally, there are specific tax rules around mortgage interest relief that apply to buy-to-let properties.
Licensing and regulation: In some areas of the UK, landlords may be required to have a license to rent out their property. Additionally, there are certain regulations around health and safety, tenant deposits, and other aspects of renting out a property that landlords need to be aware of. When it comes to HMOs, specificall (and these are properties we can help you find) Article 4 Directions are important.
Getting a Buy-to-Let Mortgage
Getting a buy-to-let mortgage in the UK is similar to obtaining a residential mortgage, but there are some key differences. Here are the practial steps you need to take to get a buy-to-let mortgage in the UK and what you need to consider before attempting to get a buy-to-let mortgage:
Research Lenders and Rates Start by researching lenders and rates to find the best deal for your budget and investment goals. Compare interest rates, fees, and terms, and consider working with a mortgage broker who can help you find the best options.
Check Your Credit Score Your credit score is an important factor in obtaining a mortgage, so make sure to check it before applying. A good credit score will help you get a better interest rate and increase your chances of approval.
Prepare Your Documents You'll need to provide several documents when applying for a buy-to-let mortgage, including proof of income, tax returns, and bank statements. Make sure to gather these documents in advance to streamline the process.
Calculate Your Rental Income Lenders will consider your potential rental income when evaluating your mortgage application. Calculate your rental income by researching similar properties in the area and estimating the monthly rent you can charge.
Save for a Down Payment Lenders typically require a larger down payment for buy-to-let mortgages than for residential mortgages. You may need to put down at least 25% of the property's value as a deposit, so make sure to save accordingly.
Apply for the Mortgage Once you've researched lenders and rates, checked your credit score, prepared your documents, calculated your rental income, and saved for a down payment, it's time to apply for the mortgage. Submit your application to the lender of your choice, and wait for their decision.
Complete the Process If your application is approved, you'll need to complete the mortgage process by finalizing the terms and signing the paperwork. The lender will then release the funds, and you can purchase your buy-to-let property.