Energy Performance Ceertificates (EPCs) | A Guide for Landlords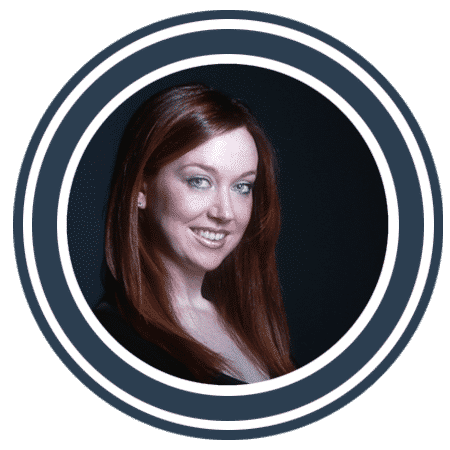 With Tara Pearson
Owner at TP EPC (Domestic Energy Assessments & Floor Plan Services) creating Energy Performance Certificates (EPC's) and bespoke to scale Floor Plans for properties.
What is an EPC?
An Energy Performance Certificate is a document tailored specifically for your property which details information about the energy use and typical energy costs of the dwelling.  It also provides information about how to reduce energy usage and save money.
The certificate provides the property with an energy efficiency rating from A (most efficient) to G (least efficient) and is valid for 10 years.
When do you need one?
An EPC is a legal requirement whenever a property is built, sold or rented.  It must be ordered and booked for potential buyers or a tenant before a property is advertised for sale or rent.
An EPC is also required for certain renewable energy installations on properties.
EPCs have started to play a more dominant role in rental properties since May this year when the 3-phase Minimum Efficiency Standard Regulation commenced its final third stage. In April 2016 MEES commenced stating, ALL domestic tenants HAD the right to request energy efficiency improvements to their property.
Starting on the 1st of April 2018, it is now law that private rental properties must achieve an energy efficiency rating of at least 'E' on their EPC. The regulations initially only apply upon the granting of a new tenancy to a new or existing tenant.
An EPC is already required to let or market a property legally but the new laws around minimum efficiency standards mean that an EPC of ratings 'F' and 'G' is not sufficient for compliance. If a property does not meet the minimum standard, it cannot be let or marketed within the law and tenant reviews can also be affected.
Financial penalties for non-compliance are £5000 in the domestic sector.
Does a new build house need an EPC?
An EPC can only be produced for properties built earlier than 2008. After this date, an on-construction SAP calculation would have been produced for all new build properties which, like an EPC, lasts for 10 years.
An on-construction SAP calculation provides an A to G energy efficiency rating too but this is a predicted calculation based upon the building regulations of the intended property. Once the SAP calculation has been lodged, like an EPC it can be downloaded off the EPC register and used for the same purposes.
If I buy a property from an agent or auction house do I need to get an EPC done?
An EPC is always the responsibility of the seller, vendor or landlord, as explained before; a property cannot be legally sold or marketed without one.
However, due to the 10-year  lifespan, an EPC is not always an accurate reflection of a property in its present condition. If you have bought a property that has an existing EPC used for marketing purposes and you wanted to know how you could improve the dwelling's efficiency, I would suggest checking the date of the EPC and if it is not recent it may be worthwhile investing in a more accurate up to date replacement certificate.
Why a landlord should know their EPC rating
It is more important than ever, due to the introduction of MEES, that landlords know their EPC ratings and are confident their portfolios are fully compliant with the new regulations. At the moment an E band is the minimum needed but this will gradually be increased over time and regulations will become more widespread and stringent.
A rental property with a good EPC rating is a good advert for potential tenants as it gives a guide to the running costs of the dwelling over a three year period with regards to lighting, heating and hot water.
The higher the EPC rating, the lower the running costs and a good letting agent will be highlighting these small but important details to potential tenants on viewings. Highlighting the details of monthly running costs and household bills to potential tenants at the initial points of marketing or viewings will decrease the length of time it takes to rent out your property.
How do I find out the EPC rating of my property?
All EPCs are lodged with a central government register called the EPC register. Once on this site, you can search for any available EPCs by selecting 'retrieve report by using property address' and entering the postcode. From here any EPCs can be downloaded and are for public use.
How do I get an EPC done?
You can search for an EPC assessor on the EPC registers by selecting 'find a domestic energy assessor' and entering your postcode. Alternatively, there may be local assessors in your area such as myself. I own the company TP EPC and deal with clients directly or from a number of local agents who refer their clients directly to me as an alternative to in-house assessors, who normally charge a premium for their services.
How long do they take and what is involved?
The time it takes to conduct an EPC assessment on-site depends on how large the dwelling is. On average an EPC takes between 45 minutes to an hour at the property.
An EPC is much like a mini survey and an assessor will look into wall, floor and roof constructions, heating, controls and central heating systems, boilers and ventilation, windows, doors and glazing, hot water tanks, lighting, any forms of insulation, and any renewable energy present.
An assessor will require access to all rooms, cupboards and loft space. Every wall of the property is measured along with room heights and a detailed floor plan is created to calculate floor areas and heat loss perimeters. Access is also needed to utility meters and hot water tanks and boilers.
How much do they cost?
An EPC will vary in price depending on who is carrying out the assessment. I charge a standard rate of £49.99 for my EPCs, for properties of any size. Many agents will have their own in-house assessors who can carry out the EPC for you as part of their services, in this instance an EPC is usually upwards of £100.
What are the pros and cons?
An EPC is a useful tool to gauge an estimate of household bills for lighting, heating and hot water for a dwelling over a three-year period. It can be used as a selling point by a good estate and letting agent. It's also very useful for a homeowner to know how efficient their dwelling is and to find out how they can improve its efficiency and reduce its running costs for energy use.
By following the recommendations of an EPC, dwellings will reduce their overall carbon footprint and be more environmentally friendly.
Unfortunately, an EPC is not ALWAYS entirely accurate as explained before due to the longevity and there a lot of assumptions made.
In effect, an EPC is a snapshot of efficiency provided on the day of assessment only. Assessors are also sometimes restricted in the options that can be selected within the rdSAP software, which is the data software program used by assessors to create an EPC.
There is also a lot of red tape surrounding the production of the certificates and if homeowners are lacking particular documents or evidence needed to hit certain criteria points on assessment then the assessor is forced to leave certain information out of the certificate. It also doesn't take into account how the occupier uses the dwelling and how this can be influential on energy and environmental impact.
And many agents do not use EPCs effectively for marketing or explain or promote them well to their clients. Even though they have been around for 11 years now, there still seems to be a general lack of awareness in the media and public domain about EPCs and their uses.