VIP Property Investment Training - The Complete Course
Are you looking to invest in UK property but don't know where to start and want to avoid making expensive mistakes?
We can help by giving you the tools, experience, and contacts to invest in property in any area of the UK to achieve a passive income and grow a solid, stable, long-term, property portfolio.
This is a complete course so whether your looking to build your own portfolio of buy to lets or HMOs, you're looking to buy-refurbish-sell properties or you want to become a property sourcer and set up your own property business, we cover everything you need in VIP.
This Product in No Longer Available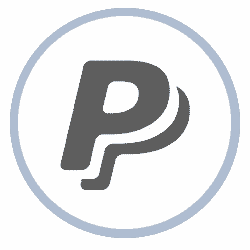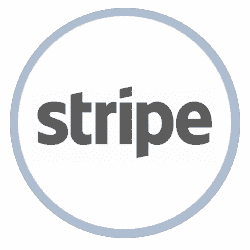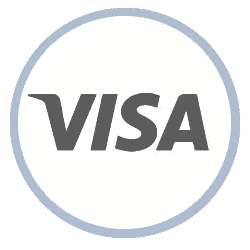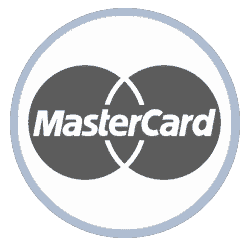 Last Chance To Join - Closes For New Members in...
Join Today and Enjoy One Month of FREE One-to-One Mentorship with Rob
Includes lifetime access to our flagship VIP Training course AND with one month's free access to our one-to-one mentorship programme AND a 30 minute phone strategy session with our Director Rob all for the price of £599.
Please note both products will continue to be accessible to existing customers. But after Christmas VIP training and our mentorship programme will be closed for new subscribers.
Investment Strategies Covered in this Course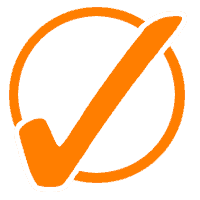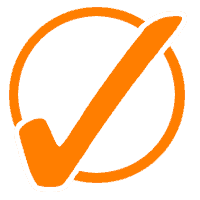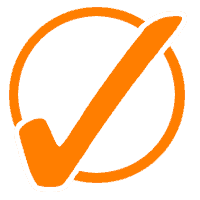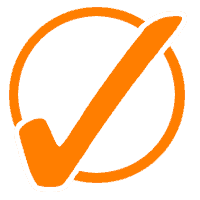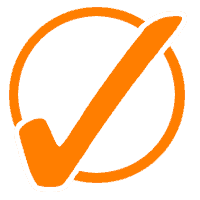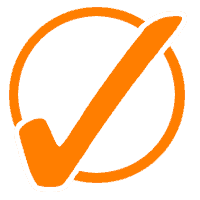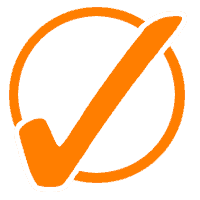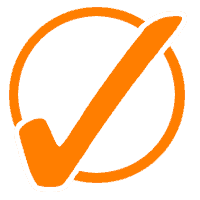 VIP Training Quick Guide - Click any links below for more info
Property Training That Works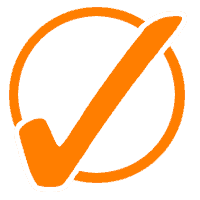 Start Making Money in Months and Not Years
Your training includes step-by-step plans & real-life strategies that work in today's unique property investment environment.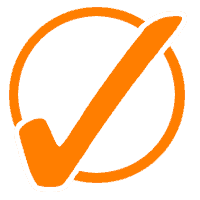 Access the Training on Your Own Terms
It's all online so you can access, learn & implement everything at any time you wish, 24 hrs a day, 7 days a week.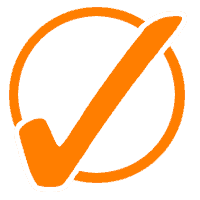 Suitable For UK and International Investors
Our clients are not limited to the UK but include China, India, Singapore, Hong Kong, Australia, Switzerland, Israel, U.A.E., South Africa and more.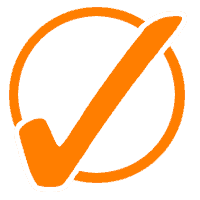 Avoid Expensive Mistakes
In 13+ years of on the ground property investing I've made mistakes so you don't have to. I show you what to avoid & how to avoid it.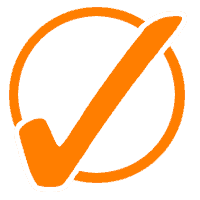 Suitable For All Levels of Investors
Whether you are starting with £1k or £1mil we have property strategies to help you grow a long-term profitable property portfolio or property business.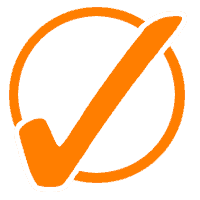 Suitable For Properties Across the UK
The course has been designed to cover strategies and techniques that work across the UK in all markets and market conditions.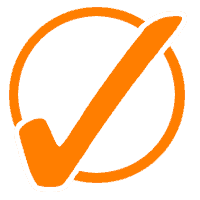 Lifetime Access to ALL our Premium Content
Get access to all of our training content including our FastTrack Course. Get lifetime access to all of our strategies, downloads and videos.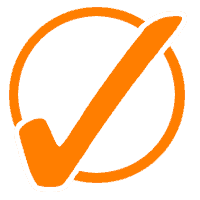 FREE Mentorship Support
Sign up today and you will be given the opportunity to also sign up for FREE one-to-one mentorship support and get any question you want, answered.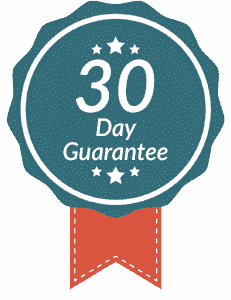 30 Day Unconditional Money Back Guarantee
If you're not 100% happy, contact me within 30 days of your purchase and get a full refund… No questions asked.
1
Simply click the button below to buy our VIP property investment course.
2
Where you will be taken to our safe and secure payments page. You can choose to pay by card or paypal.
3
Once you have signed up you will be directed to our membership section with instant access.
4
We will send you an email with all the necessary information, along with your login details.
5
You don't need to have a PayPal account to join, you can also pay by credit or debit card of your choice.
6
After you have signed up you will be given the opportunity to also sign up for month's worth of one-to-one mentorship support, absolutely free.
Buy Now To Get Instant Access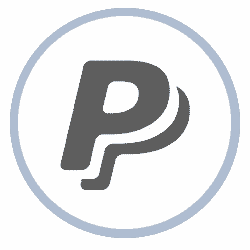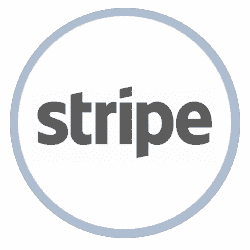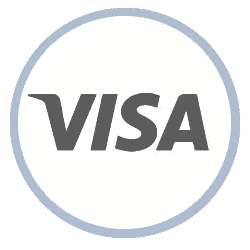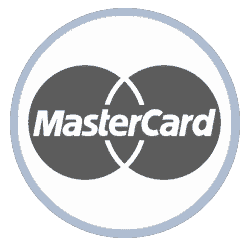 One time payment of £599 (VAT included) for lifetime access.
Secure payment options including Visa, Mastercard, American Express and PayPal.
This training will cover all the information you need to create a cash-flowing property portfolio and business.
All strategies featured in this training have been tried and tested by Property Investments UK.
An optional one month's worth of FREE one-to-one mentorship can be included in your training if you opt in.
30 day unconditional money back guarantee.
If you're not 100% happy, you can contact me within 30 days of your membership start date and get a full refund… No questions asked.
This Product in No Longer Available
*This product is only available until Christmas
1
Discover how to build a property business without the usual pitfalls of traditional businesses.
2
9 Different strategies to get you making money in property within months not years.
3
Never look at a bad deal again by understanding the 7 Golden Rules to analyze any property deal.
4
Learn how to value properties correctly (for both sale & rent). Never overpay for a property again!
5
How to find, choose, setup and manage your Power Team of Contacts (letting agents, mortgage brokers, solicitors, accountants & refurbishment teams).
6
How to spot the 10 signs of motivated sellers to find genuinely discounted deals.
7
5 Systems to source bargain properties on the market within 10 minutes of your own home.
8
Learn how to qualify properties so you only view the right ones and save time.
9
6 Systems to source off-market property deals giving you the advantage over other local investors.
10
Pro-negotiation, viewing Tactics and techniques so you can do more deals at bigger discounts than before.
11
Learn how to assess & forecast deals. Spreadsheets and walkthroughs so you can easily spot the profit in any deal.
12
Discover how to find investors & joint venture partners on tap so you will never run out of funding.
13
Step-by-step process & cheatsheets on how to rent your property faster, to better tenants & for more money.
14
Bonus videos. Discover underground tips to increase returns on your projects whether flipping or keeping.
Join Today and Get These Extras
+1
Our Little Black Book of Contacts - Short cut 13+ years learning curve by getting direct access to all of my network, contacts & resources.
+2
Free Access To Our VIP Property Club - Deal trading network to get access to property deals not available anywhere else.
About our Mentorship Bolt-On Service
Personal, accessible and affordable. Sign up for your training and you will be offered the opportunity to access your own dedicated, one-to-one, online mentorship platform, free for the first month.

There, you will be able to ask the questions you want, when you want and get the necessary mentorship support and feedback you need, personally, with Rob (director of Property Investments UK) and the help you need to give your property projects the best chances of success.
This is personalised and private mentorship on a one-to-one platform and not in a group environment. You will get the freedom to ask the questions that you need to ask, as many as you need, with no time limitations, whatsoever.

Your platform is private to you and is one to one with you and me. You can access it anywhere in the world, on any device. It's an online platform so you can get mentorship when you need support rather than waiting weeks or months for an event, networking or in person session.
Join These Successful Investors
Warren Richardson
★
★
★
★
★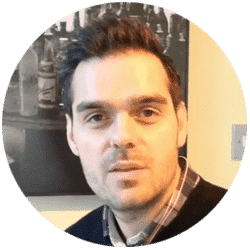 If I could give you a round of applause over email, I would! …it really comes across how much hard work and thought you've put into this course! You have given anyone who does this course enough tools and info to just crack on.

Rob is one of the most genuine and well educated people in property. The training he provides through Property Investment UK is probably the best around and always delivered in a factual, unassuming way. Thoroughly recommended for all levels of property investor.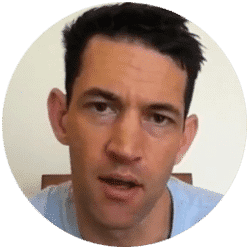 After all expenses on my first deal, I am getting nearly £400 per month passive income PLUS benefiting from the recovering property market. Thank you!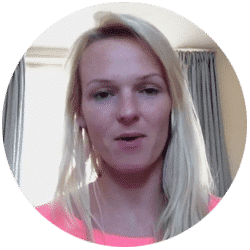 The material is absolutely brilliant. I can't wait to read the rest of your training.. There is nothing I could add to these two topics as they covered everything and MORE!!! Great stuff.
Amin Turkamani Ahwaz
★
★
★
★
★

Great information, very useful and to the point, absolute joy to watch, hear and read. definitely recommend it.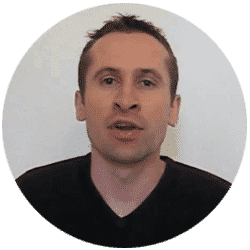 I've earned £800 per month cashflow from my first deal! Not bad starting from scratch only 8 weeks ago… Thank you.
This Product in No Longer Available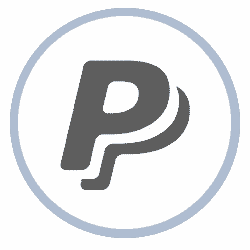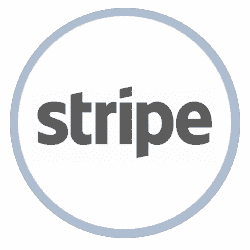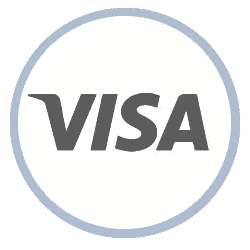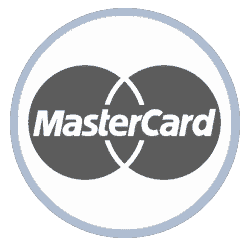 Product Goes Off-Sale in...
Join Today and Enjoy One Month of FREE One-to-One Mentorship with Rob
Lifetime access to our flagship VIP Training course AND with one month's free access to our one-to-one mentorship programme AND a 30 minute phone strategy session all for the price of £599.
After Christmas this training and our mentorship programme will be closed for new subscribers. Please note both products will continue to be accessible to existing customers.
Background to the Course - Click the links below for more info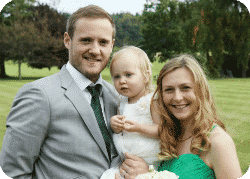 I'm not some marketing magician or self-proclaimed property 'guru'. Long story short, I'm simply a self-made property investor and devoted family man, ready to show you how to make a lucrative living investing in property.
Since 2013 I've been working one-to-one with training clients and have been compiling over 13+ years worth of personal experiences, knowledge & proven strategies into one easy-to-master property course engineered to inspire you and deliver results.
I'm not talking about the hyped up yet utterly inane claims you might hear like making a gazillion per month in your sleep. I'm talking about building genuine, long-term wealth, investing in property.
The type of perpetual bounty that means never working for a boss or worrying about mortgage payments again, ever!
A property portfolio you can build in the next 12 months that will make you set for life...
Can you imagine yourself looking back to this moment 12 months from now and smiling instead of frowning?
What if by this time next year your property portfolio is spinning life-changing money month after month?
How VIP Property Training Works
Now if you really want to learn something…. I mean REALLY get under the skin of a subject. Which would you rather do?
1/ Kill your time slowly with weeks of online reading, going to event after event and buying book after book, all the while hoping you don't miss anything vital or receive the wrong information?
2/ OR… Get an approachable, professional and inspired property professional to give you everything you need in a step-by-step blueprint, All the strategies, All the tactics, AND actually coach you through the process until you're successful?
The answer is obvious, right?
Well if that scenario excites you, then I have very good news... This is exactly what you're given, in detail, in this unique Property Investment & Development Course.
But you need you to take action. You need to be committed and you need to be passionate about being successful and joining an exclusive network of private investors.
I will give you a running start and access to different property strategies, including 4 strategies you can use to get started in property straight away, even if you don't have large deposits or a big starting pot to start with.

Your training will take place over 14 in-depth topics
So you won't be bombarded and overwhelmed on day one, this will give you the chance to learn and implement each stage in your own time.
You will then continue to have ongoing access to the forum for help & support AND continued access to the private investors club & deal trading group!
In your training, we'll even blow away the usual myths of needing a large bank balance to get started in property AND go into detail about exactly how to build a long-term Property Portfolio whatever you are starting position!
In the early days, I travelled the country going to property courses in London and sat through the weekend seminars… and wasted my time and money on course after course that was just hype and full of more upsells but never gave me any actionable advice…
But I learned there was a better way, so if you are just as sick and tired of that crap as I am, stick around…
You can learn from my experiences, so you don't have to have that same long and boring learning curve.
In 2005, I started out with no skills, no contacts, and no clue.
I ended up losing thousands because I didn't know any better. Not just in money, but in lost time too...
However, the years spent learning from my mistakes has now become my greatest source of income (& experience!).
I realised that real wealth requires commitment, knowledge, timing and the willingness to learn & the courage to follow your intuition...
Today I have a property portfolio clocking double figures, several successful on-going joint ventures and can afford to spend my time and money on anything I choose.
As a family man, I'm thankful for the extra time I can enjoy at home instead of chained to some forsaken desk.
As an entrepreneur, I appreciate the low overheads and freedom to work from anywhere.
The fact that I don't have stock to sell, don't have to deal with staff and run everything from a laptop is just a bonus!
Making your living as a property investor & property developer means you no longer have to trade your precious hours for pounds, worry about a pension, or sentence your hard-earned cash to death in a savings account.
The path to big money, true security & real freedom is through property and I can't wait to show you how to achieve all three and never need a JOB again!
How This Course is Different
This is NOT any ordinary property development course or investment training. In fact, I hate to call it simply a course, boot camp or anything that might make you think you've heard or seen anything like it in the past, EVER.
Why?.... Well because unlike ordinary property investment courses...
1
There are NO upsells, follow-up courses or 'advanced classes' promoted in your training. You simply won't need anything like that. Everything you need is already included.
2
It's a much lower investment than many other competing courses, training or property mentorship. Why? Simply because you deal directly with me and I don't have the same high overheads of many of the corporate training companies. No need for central offices, sales staff or high marketing costs. Your investment in your training is kept low so you can focus on investing more in your properties.
3
It's suitable for everyone. Whether you have a starting budget of £1,000 to £1,000,000 or above we cover 9+ different strategies including income generating and cash flow based strategies like deal trading to portfolio growth and asset-based like Buy to Lets & Hmo's. So whatever your starting point you're covered.
4
This is NOT simply a data dump of information based on 'theory'. Everything is here is based on real-life experience gained over 13+ years in the trenches that have given me a double-digit property portfolio, several successful joint venture partnerships and a passive 'retirement' income. It covers exactly what works AND more importantly what doesn't (including why!).
5
You get access to benefits not available anywhere, like my little black book of contacts that I have generated over 13+ years of investing & access to unique off-market property deals that aren't available to anyone else.
Nikitta Strongman
★
★
★
★
★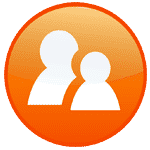 I purchased the VIP training with email and phone support and it is such great value for money! The training was excellent and broken down into topics so it was very easy to follow and you can complete it in your own time.
Robert McKenzie
★
★
★
★
★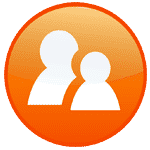 The training is very informative and very thorough. It is well presented and Rob has many years of experience and easy to follow. The training covers everything you need to know, but, you never stop learning from the day you start.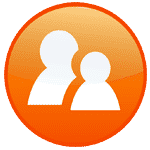 The online course provided Property Investments UK was very easy to follow, a easy step by step guide to how to take your business to the next level. The set out of the course was second to none and it will be always useful as a reference guide for future stratagies. I would highly recommend the online training.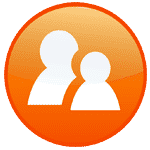 I purchased the VIP training, recommended from a friend. I am half way at the moment, and so far I have found the training videos very useful and Rob explains everything very clearly and easy to understand. He does give a lot of information so I feel I am definitely getting my moneys worth!
Alexandra Panaite
★
★
★
★
★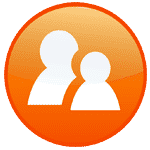 I have done a bit of research first about which seminar suits me better,and i found few options which were much more expensive than this one and i must say Rob VIP course is just great. I am very happy about this course. Highly recommended, I think it's definitely worth the money.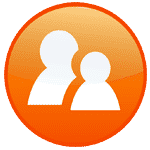 I've looked at and attended a few property investment courses, followed other property mentors (some big names in the industry). I can honestly say that Rob's stuff is much more concise, to the point and of the value. I recommend to check Rob's website first before applying to any other property courses, MMI's, Masterminds seminars, etc.
Frequently Asked Questions
Now, I know you've got burning questions in the back of your mind and I want to be completely upfront from the start. So let's answer them.
Why Teach People When You Are Already Successful?
Growth. Let's be honest here, time is precious. I like spending it with my family, son and daughter playing in the park and not 'working' every day.
But, I'm only 35 years old. I love my business and I'm looking to grow my joint venture partnerships over the next couple of years. To do this I want to work with people I can trust and who have the same morals, ambitions and outlook on life.
The best way to achieve this is to bring together a community of like-minded people ready to band together and make something special happen.
You don't have to be experienced to be successful, but commitment and the courage to take action are essential!
Now, this doesn't mean we have to work together after your course, as joint venture partners, this is completely up to you.
The purpose of a true teacher is to teach the students to not need teachers.
I have included everything in your training you will need to know and do to be successful so you can build your own property business & portfolio.
After your training, you won't really need me, because you will be armed with the skills, tools, strategies, and the cash flow to live the life you want.
But if you wanted to partner up after your training, thats on the table to discuss if you would like.
That's my "Why". That's why I've committed over a year to create, test, tweak and implement this training with real people, it's proven to work, deliver results and lead people on the road to their own success.
So whether you want to learn how to become a property developer or be a professional property investor, whether that's in London, Liverpool or Lincoln,  everything is included and its proven to work across the UK.
Is this Course Worth the Investment?
If two words spoken at the right time could make you a million pounds, how would you price the tip? Half a million per word? The point is, the impressive value is in how you take action & use the information.
I've had people go through my training and gain more actionable content and insights, than from so-called 'Guru's' charging in excess of £25,000! That's a deposit on a bloody house!
The investment to join our VIP training is only a fraction of that price...
For just £599
On a £100,000 house (not expensive for many areas of the UK) a 10% saving by learning these subtle tips could save you £10,000 on your next property purchase.
I could go on about how much money you will make, but don't just consider the money...
Time is the most highly prized asset we have. Don't waste it sifting through endless books, 'free' seminars and useless events trying to find & learn what 'might' work.
With a step-by-step proven blueprint and system, just think of the time and trouble you will save.
Just one tactic from your training (simply by checking out the negotiation tactics in module 10 alone) will show you how to negotiate property prices to save you on average 10-20% on each property purchase!
Is this Course Right For Me?
Just one tactic from your training (simply by checking out the negotiation tactics in module 10 alone) will show you how to negotiate property prices to save you on average 10-20% on each property purchase!
These are strategies, techniques and methods to achieve real wealth, NOT a get-rich-quick scheme. I can show you how to become financially independent in a relatively short time, but I cannot give you the courage to take action.
Nobody is going to magically transfer money into your account. You have to take action.
So if you are willing to do that this is definitely for you…
1
If you work hard at a 'JOB' but want to take control of your future and have a plan to follow... This is for you.
2
If you already run a successful business and you want to diversify into property for capital growth and security... This is for you.
3
If you already have a couple of properties but need direction, focus, and the strategies to achieve, higher return on investments in your deals... This is for you.
So if like me, you are serious about your finances, your future, and your family...
You want to see results... You want to know how the property game is really played and how you can get your slice of the property pie.... & You want to know exactly how you can do it too... this is for you.
How Long Does The Training Take
Your online property training course contains 14 topics.
During this time typically we see the average client completing 1 topic per week and spending around 1hr per day, to learn and implement the steps in the initial stages.
You can break this down however you wish, some people prefer to spend one day a weekend (maybe a Saturday or Sunday) and commit 7hrs in one slot, others prefer to take in the training around their schedule.
Whenever you prefer to learn (daytimes, evenings, mid-week, weekend, Monday or Friday), we've got you covered, the training is flexible and accessible whenever you need it.
Can I Sign Up at Any Time?
We have spots open for our VIP Online Property Training all the time, so you can join 365 days a year, whenever you're ready.
However time to time we do have upgrades and trials available as special offers so taking advantage of these when they are available can give you loads of benefits.
By signing up today you will get access to our very best & latest offer as shown on this page.
Should I Join Up Now Or Wait?
It depends on how you prefer to learn. If you like to understand every aspect of the process first before you get started then I would recommend joining now and starting the training.
Your VIP training access is on-going so you can join today to take advantage of the best price and then dip in to your property training whenever you are ready even if you don't start actively buying property for 6 months.
Also by joining now you can learn everything you need to to get started and map out your strategy, location and start sourcing deals 'softly' before hitting the ground running.