The Property Investors Handbook
FREE Property Training - How to grow a portfolio of ten properties, fast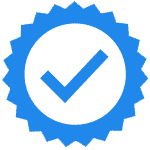 A free investment course
on how to build a robust property portfolio from the ground up (even while budgets are tight).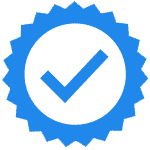 Get expert advice
from Rob Jones; director of Property Investments UK and an investor of 15+ years experience.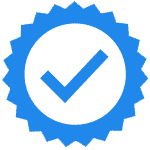 Access at any time
and learn at your own pace. This course is completely online and always available.
Are you interested in learning how to find, fund & grow your portfolio to 10 properties (quickly)?
In this course, Rob Jones of Property Investments UK teaches the what, the why, the when and the how of property investment, to give you confidence to complete on your first 10 property deals.
Learn the lessons of decades of investment experience in the Property Investors Handbook. 
But don't just take our word for it
√
What This Training Is About
Why property? When is the best time to buy? What is the best strategy. How do I find the right deals and how do I fund them?
√
Why Property?
Scaleable, secure, profitable. Property is an asset class of choice for many investors. But what else can investing in property deliver?
√
Cashflow and the Best Time to Buy
The property market is cyclical in nature but how are cycles driven? How can they be anticipated? How can a property portfolio be made stable?
√
A Starting Budget of Less Than £50k
Trading leads, trading deals, lease-to-let and joint ventures. 4 strategies for starting on a small budget.
√
A Starting Budget of Up To 1mil
5 strategies for building a long-term portfolio for growth and high yields for budgets between 50k and 1mil.
√
Your First 10 Properties
Investing in your first property might be the hardest part but knowing how to scale your portfolio requires skill.
√
Deal Finding Secrets
Learn how to find the best and most profitable deals using the methods that we use to build our portfolio.
√
Funding Solutions
The property market has evolved in recent times and with it, new methods of funding have arrived.
1
Suitable for all levels of investor –
Experienced & Beginners – Whether you are starting with £1,000 to invest, or £1,000,000. These strategies & techniques work for all levels of investor to help you grow a long-term profitable property portfolio.
2
Suitable for UK & International Investors –
We have clients from the UK and Overseas (ranging from but not limited to China, India, Singapore, Hong Kong, Australia, Switzerland, Israel, U.A.E., Dubai, South Africa and many others) who join the training for information, support and network/contacts to help them invest in UK property.
3
Suitable Accross the UK
Your training has been designed to cover strategies and techniques that work across the UK in all markets geographically and all market conditions whether rising, falling or static house prices.