A Landlord's Guide to Legionella Risk Assessments in Rental Accommodation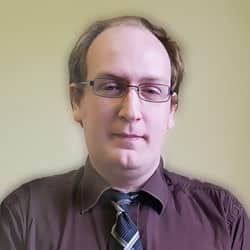 by Simon Stone


Simon has been working within the water safety industry for a number of years, at one of the leading Legionella control firms in the country.

With access to collective knowledge and experience of over 100 years within the industry, this is the perfect position to help spread the tried and tested methods through modern channels.

Visit Nant Ltd. for more information.
Whether you own a property for commercial purposes or are a landlord of a rented property, there is a duty of care to protect the occupants from the risk of Legionella and this is where risk assessments and the associated control measures come in.
Legionella - An Opportunistic Pathogen
In order to understand the importance of the required measures, we first have to understand the root of the problem, the bacteria itself. Legionella is a bacterium that is found in sources of fresh water, such as rivers, lakes and ponds.
However, the conditions that enable the bacteria to affect humans usually only exists in manmade water systems, typically larger systems used in properties with specific needs such as a school, apartment block or factory.
There are 3 core factors that the bacteria need in order to thrive within a system:
Temperature – Legionella will lay dormant in temperatures below 20°C, it won't remove the bacteria but merely stop it from growing and spreading. The bacteria will start to die off at temperatures above 50°C, being completely removed after 2 minutes at 60°C
Nutrients – All living things need a food supply in order to thrive and Legionella relies on organic material within water systems for sustenance. Scale, Biofilm and even other bacteria all provide a source of food for Legionella
Stagnation – The bacteria itself isn't a major risk in small quantities, but if left to sit in an area of pipework that meets the above 2 requirements, it will grow and multiply, increasing the chances that it will spread throughout the rest of the system.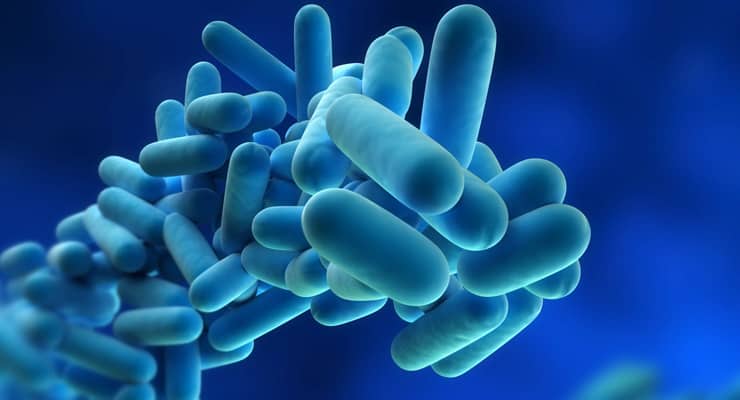 Risk Factors
Should the bacteria be given a chance to grow, it still requires one more step before it can actually pose a threat – aerosols. While in the water, Legionella is unable to directly cause any problems, it is only when contaminated water enters a spray such as a showerhead or a hosepipe, that the aerosols can be inhaled and there's a potential to catch Legionnaires' Disease.
Legionnaires' Disease is a potentially fatal type of pneumonia that often goes misdiagnosed because the early symptoms are similar to the common cold or flu. Like all disease, there are at-risk groups that are more susceptible to the disease and will need control measures to be more stringent to avoid issues.
The groups with higher risk factors include:
People over 45 years of age
Smokers and heavy drinkers
People suffering from chronic respiratory or kidney disease
People living with diabetes, lung and heart disease
Anyone with an impaired immune system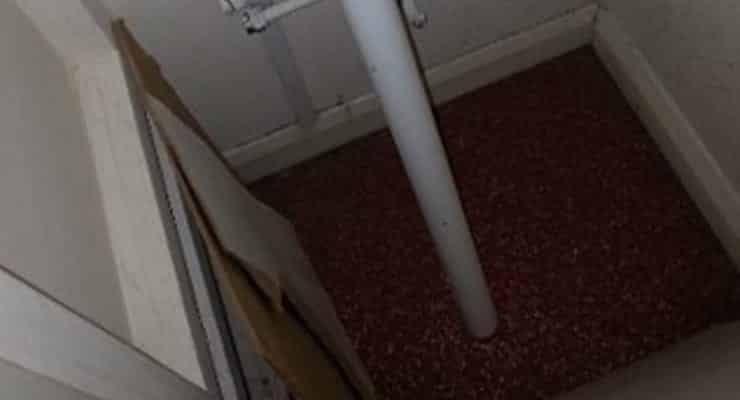 What You Need To Do
The Health and Safety Executive (HSE) states – "if you are a landlord and rent out a property (or even a room within your own home) then you have legal responsibilities to ensure the health and safety of your tenant". Luckily, it also provides guidance and technical documentation for how to accomplish this.
The Health and Safety at Work Act is the legislation that drives the need to control the bacteria and the Approved Code of Practice L8 (ACoP L8) is the method in which it is done.
With this in mind, your requirement to carry out a Legionella risk assessment will vary depending on the nature of the property's use and the agreement you have with your tenants. It's not uncommon for tenancy agreements, particularly for commercial properties, to include a breakdown of responsibilities for both property owner and tenant, this can include who is responsible for overall Legionella control.
For solely residential properties with a small occupancy and no access for the public, there's no requirement to produce a written assessment document and the risk is usually managed through living within the property.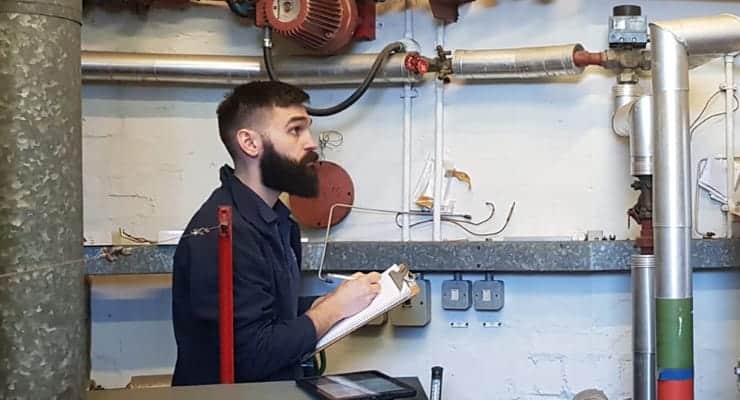 What To Expect
While landlords of domestic rental properties do have a requirement to assess the risk, there's no requirement to produce an in-depth comprehensive document.
A review of the water systems within the property and how effectively they are being managed is enough to cover the requirement, this should be communicated to the tenant and any specific control measures explained. You'll also need to review this should the circumstances change.
Landlords are often considered capable of carrying out these risk assessments without using professional assessors. It is recommended that suitable training be completed before carrying out the assessment or a company can be brought in, should you prefer.
More intensive assessments must be completed by a competent person and while that does sound quite vague, from a professional standpoint, it's highly unlikely that most landlords will have undergone sufficient training and hold the relevant experience to complete the assessment of this kind.
These services are usually completed by facility management providers or independent firms, as the cost and required investment to become a Legionella risk assessor far outweighs the cost of hiring a professional.
The time and cost required to complete the assessment will vary depending on the size of the property and the water systems in use, but a professional assessment will require inspecting elements of the system such as:
The condition and turnover of any areas of stored water
The outlets (taps, showers, etc.) and assets (cisterns, expansion vessels etc.) associated with each water system.
Sources of potential contamination.
History of the property, considering previous outbreaks and existing control measures.
The management structure for the premises, names of the duty holder(s) and responsible person(s).
Intended occupants of the property and associated risk of contracting Legionnaires' Disease.
There may be a need to take water samples, although this isn't always a requirement and will depend on the circumstances within the property.
Once the assessment has been completed, a written document will be provided to the duty holder and this serves as proof that the risk of Legionella is being actively managed.
Within the document you should find a number of resources that will help establish control measures, these should include:
Any significant findings from the assessment.
Areas of concern that are either producing/increasing risk or have the potential to.
A scheme of works that highlight required control measures and allocate responsibilities.
Schematics, asset drawings and floor plans.
A logbook to record ongoing service reports.
Recommendations of any remedial plumbing works that could improve the system and further reduce risk.
Completed Legionella risk assessments used to have a lifespan of 2 years, at which point you would be required to carry out a completely new assessment. This requirement has since been changed and you only need to complete a fresh assessment whenever there is a change from the current one, which removes the timeframe for renewal.
However, it is considered a good practice to complete an audit of the assessment after 12 months and a new assessment after 2 years because there is a chance that something will have changed in that time.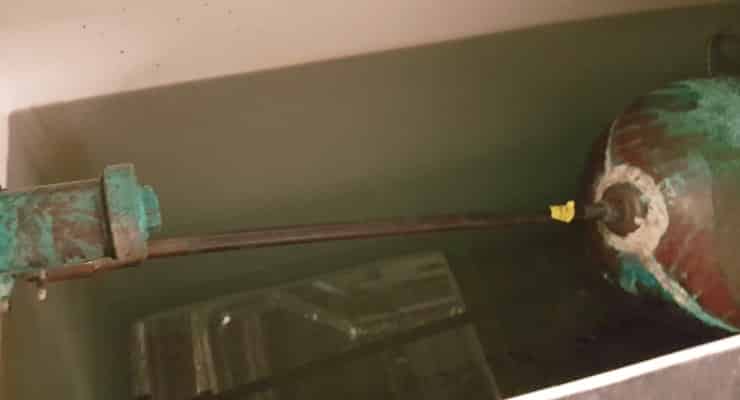 Following the Legionella Risk Assessment
The assessment is only the first step in controlling the risk of Legionella and within your assessment will be a scheme of ongoing compliance tasks that will help reduce the risk.
From monthly temperature monitoring to annual cistern inspections and everything in-between, but effective control measures can only be implemented once you have a proper understanding of the water system and the risk-prone elements.
Legionella risk assessments and overall water safety basically come down to understanding the best approach to tackling the current situation and being proactive instead of reactive when it comes to safety.
It's important to make sure you're fully aware of the situation and seek professional help if desired, there's nothing wrong with getting an expert opinion on the matter and the consequences are certainly a lot worse.