Sell Your Investment Property in Days
Any condition, tenanted or vacant, for it's full market value. Offers in 3-5 days.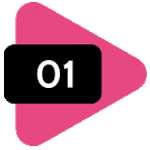 Sell any property quickly, through an exclusive network of professional buyers, at zero risk. There's no fee until the sale's complete.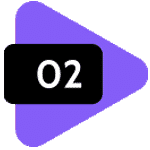 Access a market for landlords who are happy to trade in non-standard properties, that might need work or are already tenanted.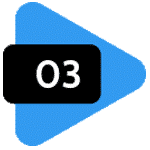 Sell one or many properties at once. Whatever your situation, you will have access to a consultant to address your needs.
Reasons To Use This Service
The UK's average timeframe for selling a property is 60 days (with 90 to complete), estate agents often struggle with houses and flats that are in any way non-standard and around 33% of sales fall through.
For landlords, in particular, the situation is far from ideal. From having tenants to consider through to specialist properties in their portfolio, they can often struggle to sell through normal channels. Then, there are the timeframes involved. Managing a property portfolio is a business and in business it is important to be able to free up capital quickly, when necessary.
We can help you sell any investment property, in any condition, tenanted or empty, for full market value, through our network of professional buyers. Sign up today receive a free valuation. Offers are typically made in just 3 days. In the unlikely event that a buyer can't be found, there are no fees attached.
So, whether you own an HMO, serviced accommodation, a holiday let, PBSA, a traditional buy-to-let or a property with planning permission, we can help find a buyer for you quickly and if we can't, you will find out in just days, with nothing lost.
Selling directly to a professional buyer has advantages over selling through an estate agent, other than simple speed of sale. Due to being organised and finance-ready, the process is much more likely to go through to completion, meaning you avoid the disappointments that are common in the homeowner market.
How Exactly Does This All Work?
Our partner, Residential Estates, has been a leading property sales company for over 30 years and as such, are at the centre of a network of professional, property buyers.
Instead of using an estate agent, they can help you sell your property directly to a buy-to-let landlord or investor through their extensive lists of contacts.
By accessing finance-ready buyers, willing to take on properties in any condition, your sale will be faster and significantly more hassle-free. Specialist or unmortgageable properties are no problem, houses can sold with tenants in place and entire portfolios, can be sold in one go.
Residential Estates will give a free no-obligation valuation and operate a no-sale, no fee policy. You can expect an offer in 3-5 days.

Fill In the Form
Fill in the form on this page with your details and your investment property address and a consultant will immediately start putting together a free valuation.

Receive Your Valuation
Your consultant will contact you quickly with your market valuation and to explain the next steps. The valuation is completely free, with no obligations attached.

Agree on Details
Your dedicated consultant will guide you through everything that needs to be done regarding marketing the sale, including photographs, floorplans and other details.

Receive Your Offers
Your property will be marketed to a large network of active, investor buyers and typically, you can expect an offer in 3-5 days. If there is no offer, there is no fee.
Frequently Asked Questions
1
What if I'm not happy at any point?

If you are unhappy with the process at any point before contracts have been exchanged or if your circumstances change, then you can pull out of the deal and walk away without incurring any charges. If a sale doesn't go ahead, for any reason, then there are no fees.
2
Can I sell my house with tenants in place?

There can be very good reasons to sell a property with tenants in situ. For one, avoiding a void period means more money in the bank but more than that it is just less disruptive for tenants and landlords alike. And it is entirely possible to sell with your tenants in place.
3
Can I sell an HMO?

Yes! Our partner will deal with all residential property types that traditional estate agents would struggle with. HMOs, serviced residences and student accommodation can be sold under exactly the same conditions and processes as more traditional buy-to-lets.
4
I have a buy-to-let mortgage, is this a problem?

When it comes to selling, having a buy-to-let mortgage is no different to a homeowner mortgage and is certainly no barrier to the sales process. If you are uncertain about what needs to be done our partner can help introduce you to legal and financial advice.
5
Can I sell more than one property?

Absolutely! Landlords who are looking to sell a number of properties in one go often struggle, particularly when those properties are in different locations. Our partner, however, can easily sell multiple properties with no increase in timescale.
6
My property is in a bad state, will it sell?

Your property will be marketed to a network of professional buyers, including property developers, actively looking for properties where they can add value. If your property needs a little work (or a lot), there will still be a buyer out there for whom it is a perfect match.
7
Should I sell my investment property at all?

From the state of the market, through to your personal circumstances, there are many reasons to either sell or hold onto an investment property. Our partner can help you work through the details and there's no obligation until contracts have been signed.