Our Mission
To help property investors from around the world find their perfect UK investment property
At Property Investments UK, we believe that investing in property should be straightforward, hassle free and easy to understand. Our aims are both to bring to our community the best off-market buy-to-let property deals and to empower them with the skills, knowledge and tools to achieve financial freedom with UK property.
The problem with finding the best investment properties is that they tend not to be on the open market at all. As such, finding great investments is all about having the right contacts and staying informed about what's on offer, information that never reaches the public domain.
This is the main thrust of what we offer. Having partnered with the best master agents in the UK, if you join our network you will be part of an exclusive group of investors, with access to deals and advice that you will not find elsewhere.
Of course, investing in property carries risk and if you are a first-time investor you need to be confident in your abilities to assess the deals suggested to you with reference to your expectations and personal circumstances.
Before investing in property, you need to understand the issues and you need to be prepared. Remember, mistakes can be very costly. If are looking to learn more about property investment we have hundreds of blog articles and videos, a free, online training-programme and courses that we can recommend.
So, if this is new to you, take your time looking around the site, take the time to educate yourself and sign up, when you are ready. If you have any questions, don't hesitate to get in touch.
Otherwise, sign up and get going with a dedicated consultant.
Bespoke Consulting Service – This is provided by our handpicked partners. They'll start with a consultation to understand your goals and find the very best high-performing properties across the UK including on-market, off- market, and off-plan opportunities
Peace of Mind – Not only will your consultant help find the right properties for you, they'll give you all the practical information you need to make an empowered buying decision.
'Insider' Introductions - You'll be assisted with powerful introductions to the best letting agents, mortgage brokers and legal teams so you have the right team of professionals to help you every step of the way.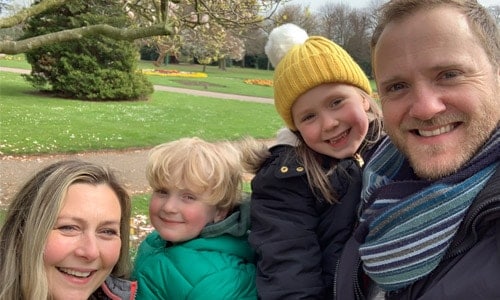 Hi, I'm Rob Jones, I've been a property investor since 2005 , I'm the founder of Property Investments UK and I consider myself the luckiest man in the world. Why? Because I have a wonderful wife, two amazing children and a work/life balance that means I can provide for them without ever having to be absent.
It wasn't always like this, of course. I've had 9-5 jobs where I dreaded Monday morning. I've earned poor wages in exchange for long hours. I've looked in the mirror and asked myself the question, is this the best there is?
Then, after two failed businesses and with tonne of debt someone introduced me to estate agency work at the same time that a few of my friends had started to build small buy-to-let portfolios. I made a decision. I would spend a year as a negotiator for an estate agent, I would sleep little, read a lot, attend every networking event and seminar that I could and then I would aim to grow my own business, maybe launch a property sourcing company and start building my own portfolio.
I realised two things very quickly. The first was that success in property is all about contacts and networks, the second was that there is a lot of very bad advice out there.
So, while growing my property sourcing business I started to focus building my own network of investors and agents and create articles, videos and interviews with industry experts to serve as an honest counterpoint to the disingenuous articles and advice that I was seeing online.
Business is all about providing real value to your customers and your audience. I wanted us to create something that would not only serve our customers well but also help any friends or family that may ever want to get started in property in a way I wish I was helped when starting out.
Researching and writing about the property market is a big part of what we do and we aim to produce 2-4 research articles per week. We are currently a 3-person team: Mike is a researcher and our content manager, with 10 years experience in the property industry. Mark has been a property journalist for several decades. And Rob, a seasoned investor, educator and real estate entrepreneur of 20+ years, is our editor-in-chief.
Below is a few of our latest articles but please have a dive into our archive. There are many hundreds of articles we have written. And there's a lot of collaboration as well, including guest-written content and video interviews from/with some very senior and fascinating individuals from our industry.