I'm Rob. I'm a 35-year-old guy from Chester, England, who makes a living by investing in property. I consider myself one of the luckiest people on Earth.
I didn't win the lottery, I don't live a flashy lifestyle (I don't always wear a tux honest!) and I'm certainly not a self-proclaimed property 'guru'.
What I do have is a beautiful wife, an amazing daughter & son, a crazy dog, a loving family and great friends, and a work-life balance that allows me to spend most of my time with them.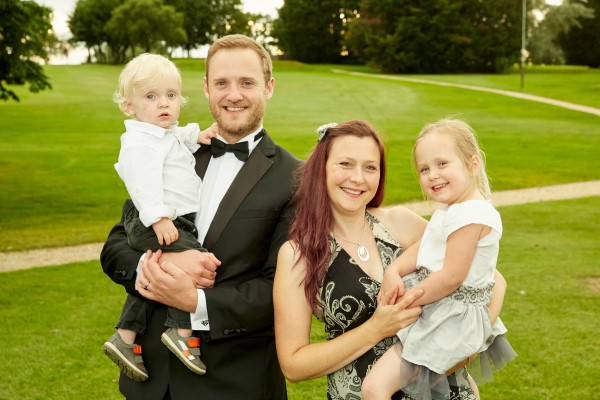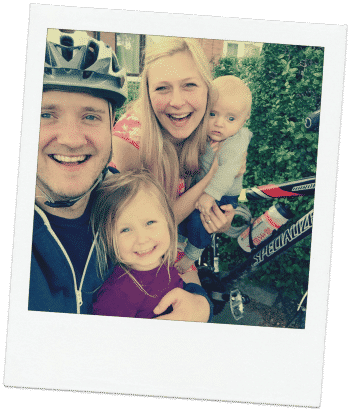 Like most people and maybe like you, I've done my fair share of 9 to 5 job's in my time, which I hated (ok…hate's a strong work…let's say disliked, a lot).
I used to dread Sunday evenings knowing what awaited me was 5 days straight of groundhog day. It wasn't fun and it certainly wasn't the future I had envisaged.
The Pay was terrible and there were never any real prospects. Working hard to fill someone's else's pockets, to eventually hit a 70+ hour week, grey hair by my 30's and a 40% tax bracket if I'm lucky, not really the targets we set ourselves starting out, and certainly not a solid pension plan.
But even then, for me (and this may sound strange) it has never been about the money. I had simply wanted to do my own thing. Be my own boss and it was about choice, lifestyle, and flexibility. Money was simply the way to give me that flexibility.
I knew something had to change...
That's when I happened upon property in 2005. After two failed business at the age of 23 and a load of debt, a couple of events in my life opened the doors to property.
My old manager had just quit her job to work at an estate agency and was loving it… At the same time, I knew a couple of people who had small buy to let portfolio's and were earning very good money (and working very little!).
Perfect… This was the opportunity I was looking for. It would be hard work initially, I'd have to learn from the ground up, but done right I could start making the passive income I had wanted which in the end would allow me to have the flexibility and the lifestyle design that I had been aiming for.
It was a massive learning curve, that started with a year working on the ground in an estate agency. First as a junior negotiator (minimum wage… but it was worth it) and then working my way up, till I decided to take the plunge and went self-employed in 2007 to start my property sourcing business. I've never looked back.
So Why Property Investments UK?
When I started out, I read tonnes of books, drank lots of coffee and went to networking meeting after networking meeting and seminar after seminar up and down the country.
I even paid thousands for various training courses and seemed to just be chasing the next shiny property strategy but not actually getting any decent information or advice.
Now after spending 13+ years investing in property, I have seen many self-proclaimed gurus and property millionaires come and go.
There're a couple of genuine people that I would happily recommend, but many others are simply… just good salesmen. Nothing more. They rarely have any 'real' property experience. Some even teach borderline illegal strategies or at best questionable techniques with immoral standards.
I wanted to be different...
You shouldn't have to pay £10,000+ for a property course to then just be up-sold on to something more to give you that magic bullet. Talk about Dick Turpin!
Actionable, useful (and profitable) information shouldn't be hard to find and it certainly shouldn't cost the earth.
To do this I sat down and planned out the service, care, and attention I would want my family and friends to get if they were just starting out and looking for training or a property investment consultant to help them get started.
Out of this Property Investments UK was created to help investors like my family & friends and for investors just like you, make money and save time when investing in property.
Learn, Implement, Profit!
Whether we work together or not, the information I provide throughout my site in my free downloads and free blogs has been created so that it gives you real actionable content and the choice to further your education, contacts and get mentorship with our paid for services if you so wish.
I want you to be better off than you were before we met and this is the core value that defines's everything I do.
I want you to have the chance to learn information that's actually valuable, would work in today's property market and is 'actionable' whether you are new to property or your an established buy to let investor.
Free Strategies, Tips & Step By Step Advice
If you are looking for free information and helpful tips, then simply grab a coffee, pull up a chair, relax and sit down to read the blog.
The information you will find here I truly believe (and has been commented on regularly by many investors) is better than many so-called 'guru's' and property 'experts' paid courses.
Here you can get access to free training, tips and strategies.
I don't hold anything back and my businesses, my strategies, the whole blueprint I use in property is out there for you to see in…
Whether you are new to property or already an established investor, I hope that my experiences - both my wins and failures - can help you reach your goals.
You won't get any hard sells from me or fluffed up re-hashed crappy content. This is 100% built from the ground up based on personal experience. My promise to you is to give you real-life case studies, stories, knowledge and actionable advice, to give you the blueprint to succeed, investing in property.
Thank you for taking the time to read this, and I look forward to helping you achieve your goals in property.
To your Success!