Property Investment Opportunities, One-to-One Mentorship and Courses To Suit Investors Of All Levels
EXPERIENCE
Robert Jones (Director) - 13+ years experience as a property investor and sourcer
MEMBER OF:

FEATURED ON:

What do you want to do today?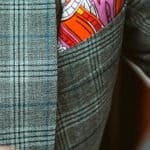 Debt finance will always take the form of a loan and equity finance tends to mean a profit share with a high net worth individual or a sophisticated investor. As a property investor, whether you choose one or the other will depend on the specifics of the project you are working on and there might […]
...A Selection of our testimonials...
Honest, reliable and professional in all his dealings.— Nick Flewin
It is not often one meets a real gentleman.— Mr Fox
A genuine 'out side the box' thinker.— Stuart Mather
The professionalism and courtesy shown throughout was excellent— J Griffiths
I still have all the deals Rob sold me and am very happy with them all.— London Property Investor
The professionalism and courtesy shown throughout was excellent— J Griffiths