Property Investment Opportunities, One-to-One Mentorship and Courses To Suit Investors Of All Levels
EXPERIENCE
Robert Jones (Director) - 13+ years experience as a property investor and sourcer
MEMBER OF:

FEATURED ON:

What do you want to do today?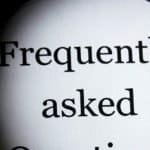 As a landlord looking for a good letting agent to manage your properties, there are things you will want to check up on before you commit. The most important to make sure of is that they are following the rules, to the letter because if they are not, then serving notice to your tenant, should […]
...A Selection of our testimonials...
Honest, reliable and professional in all his dealings.— Nick Flewin
It is not often one meets a real gentleman.— Mr Fox
A genuine 'out side the box' thinker.— Stuart Mather
The professionalism and courtesy shown throughout was excellent— J Griffiths
I still have all the deals Rob sold me and am very happy with them all.— London Property Investor
The professionalism and courtesy shown throughout was excellent— J Griffiths