Property Investment Opportunities, One-to-One Mentorship and Courses To Suit Investors Of All Levels
EXPERIENCE
Robert Jones (Director) - 13+ years experience as a property investor and sourcer
MEMBER OF:

FEATURED ON:

What do you want to do today?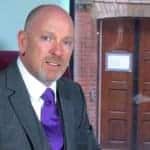 The first in a series of videos and articles on bridging finance with Rory O'Mara, founder and CEO of Closed Bridging Finance. Rory started his company on realising that the biggest problem faced by property investors is a lack of access to ready cash and that this was something he was able to offer as […]
...A Selection of our testimonials...
Honest, reliable and professional in all his dealings.— Nick Flewin
It is not often one meets a real gentleman.— Mr Fox
A genuine 'out side the box' thinker.— Stuart Mather
The professionalism and courtesy shown throughout was excellent— J Griffiths
I still have all the deals Rob sold me and am very happy with them all.— London Property Investor
The professionalism and courtesy shown throughout was excellent— J Griffiths