Discover Personalised Property Investment Deals, News, Insights and In-Depth Training
EXPERIENCE
Robert Jones (Director) - 13+ years experience as a property investor and sourcer
MEMBER OF:

FEATURED ON:

What do you want to do today?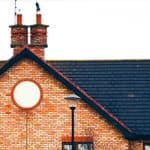 Knowing what will sell in an area that will define the size of the house you're building. Understand the market conditions first and the rest will follow. Today, Grant and Amy discuss how trends form in the housing market, what drives and how that influences decisions in residential planning and the construction sector. Related Posts: […]
...A Selection of our testimonials...
Honest, reliable and professional in all his dealings.— Nick Flewin
It is not often one meets a real gentleman.— Mr Fox
A genuine 'out side the box' thinker.— Stuart Mather
The professionalism and courtesy shown throughout was excellent— J Griffiths
I still have all the deals Rob sold me and am very happy with them all.— London Property Investor
The professionalism and courtesy shown throughout was excellent— J Griffiths