The 12 Most Popular Bath Tub Shapes: A Guide for Renovators
If you're choosing a bath then one of the most important things to consider is what shape your bath will be. Baths today are available in a wide variety of different bath shapes to suit different bathrooms and different bathing needs. Here's our guide to the most popular bath shapes you can buy.
The Rectangular Bath
Also known as the straight bath the rectangular bath is the most common bath shape. The rectangular bath is a simple and practical day-to-day design and is normally a back to wall bath shape rather than a freestanding one.
The rectangular bath shape comes in a variety of styles, including period and modern, and a range of sizes to suit different bathroom shapes and sizes. It can be single-ended or double-ended and can also accommodate a shower.
No wonder then that the highly versatile rectangular bath is probably Britain's most popular bath shape overall.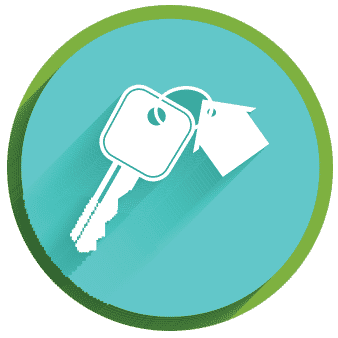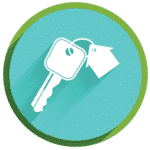 Access our selection of exclusive, high-yielding, off-market property deals and a personal consultant to guide you through your options.
The Corner Bath
Corner baths are designed to fit, as the name suggests, into a corner. Corner baths help to give an upmarket, luxurious look to a bathroom. Another big advantage of the corner bath shape is that it provides much more bathing space. Corner baths also work well as spa, whirlpool or jacuzzi baths.
The main drawback of a corner bath is that they usually require a large amount of water and so have a longer fill time. Corner bath shapes are also considered to have something of a dated image.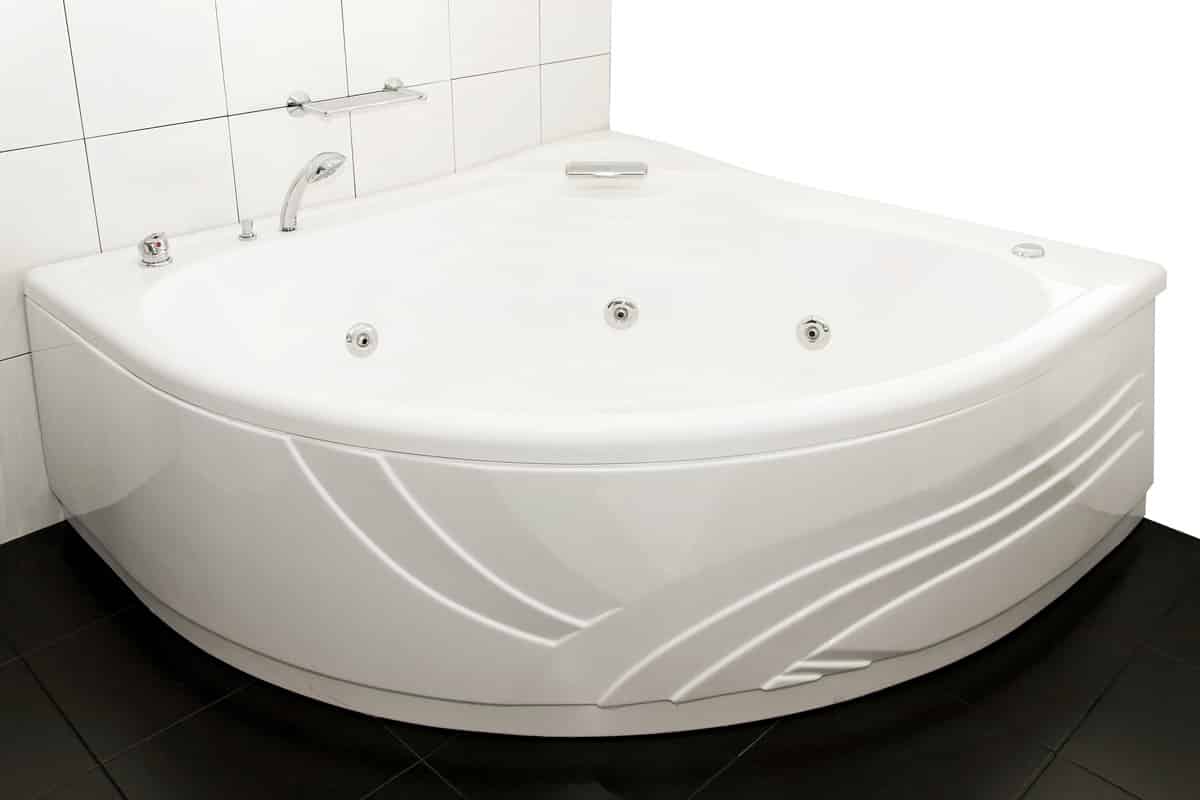 The L Shaped Bath
L shaped bath shapes are, as the name suggests, formed in the shape of the letter 'L'. L shaped baths allow a bather more room but are still compact so they still fit into smaller bathroom sizes. The other big advantages of the L shaped bath are that they work well with a shower allowing the user more showering space than a standard rectangular bath shape.
L shaped baths are usually corner baths. They can be had either as a right-handed or a left-handed L shaped bath.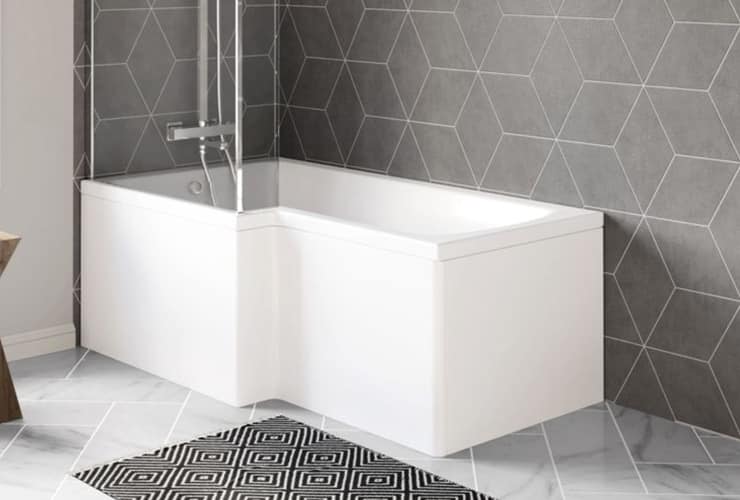 The P-Shaped Bath
P shaped baths are, as the name suggests, formed in the shape of the letter 'P'. Like the L shaped bath, the P shape bath is available in both left and right-handed shapes. Left-handed P shaped baths are sometimes known as B shaped baths instead, being in the shape of the letter 'b'.
P shaped baths also offer more space in the bath without taking up too much space in a bathroom. They are also very well suited to being used as a shower bath with a suitable shower screen.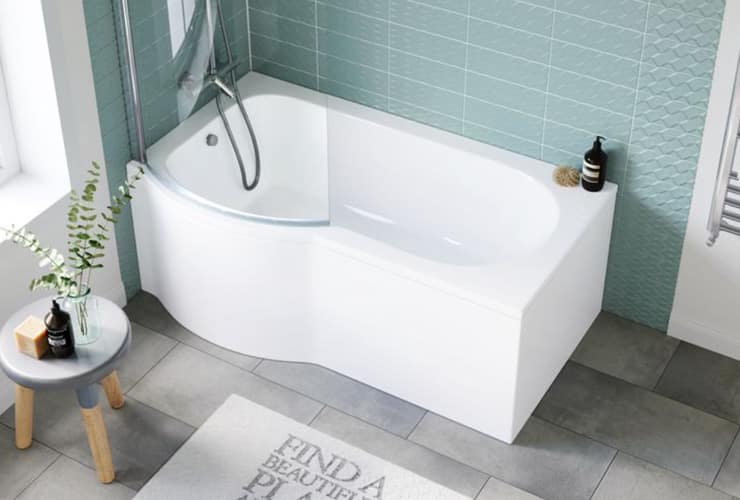 The J-Shaped Bath
The J shaped bath shape is in some ways misnamed. A J shaped bath isn't in the shape of a letter 'J'. Instead, a J shaped bath is generally a type of bath that has one straight end and one curved end.
J shaped baths make very efficient use of space. They can also help to give a more contemporary look to a bathroom than a standard rectangular or straight bath.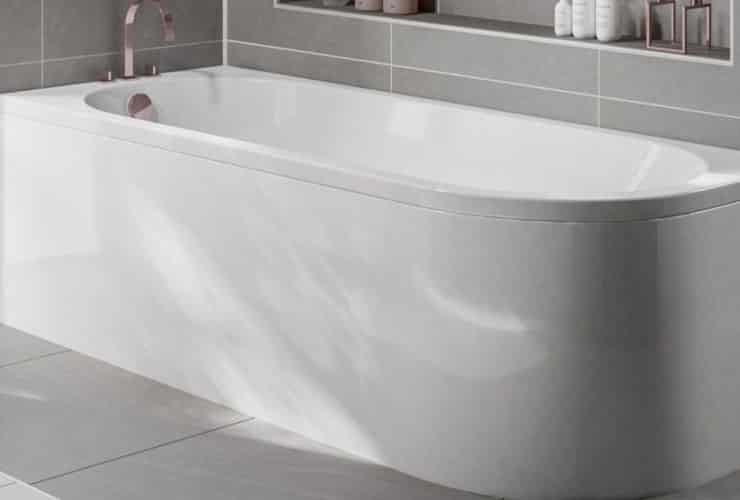 The Space Saver
Space saver bath shapes are similar to the standard rectangular or straight bath except that they are shorter and one end may be tapered and narrower than the other. The main advantage of the space saver bath shape is that it allows a bath to be fitted in a smaller bathroom where a conventional shape could not be fitted. However, the big compromise of the space saver bath is the reduction in internal space so they may not be suitable for all users.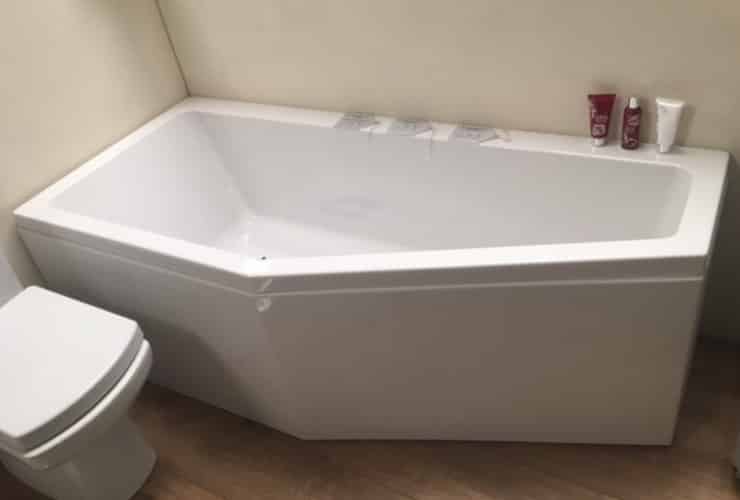 The Oval Bath Shape
The most popular type of oval bath is probably the roll-top bath. Roll-top baths have a deep rolled edge. Oval roll topped baths are usually freestanding baths and sometimes, but not always, stand on feet.
Oval and roll topped baths are often chosen to create an attractive focal point in a bathroom and add a touch of elegance to it. Like some other freestanding shapes, they can also be fitted in a bedroom in some cases.
Oval roll top baths are often thought of as a period or antique bath shape particularly when made in cast iron. Oval bath shapes are available in modern designs too, however.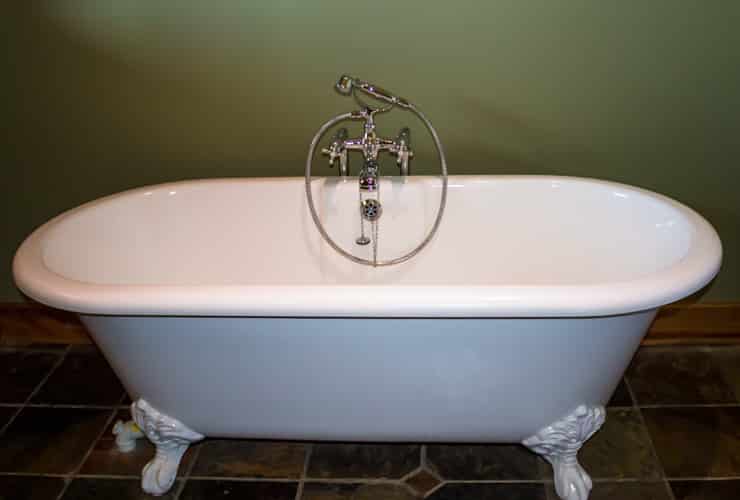 The Circular Bath
Circular or round baths are always freestanding baths. Circular baths are most likely to be used as a focal point in a larger bathroom. Circular bath shapes are normally deep bath shapes, typically up to 500m deep, to provide a truly immersive bathing experience. Circular baths also work well as spa baths, whirlpools or jacuzzis.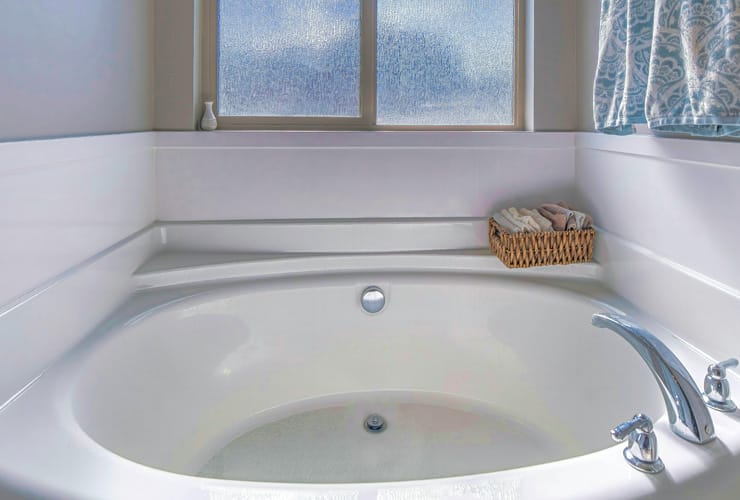 The Square Bath
Square shaped baths are generally used as freestanding baths in larger bathrooms. They are usually large baths that provide space for more than one bather at a time. Another use for the square bath shape is that it is one of the few bath types which can be fitted as a sunken bath. With a sunken bath, some or all of the bath is below the surrounding floor level.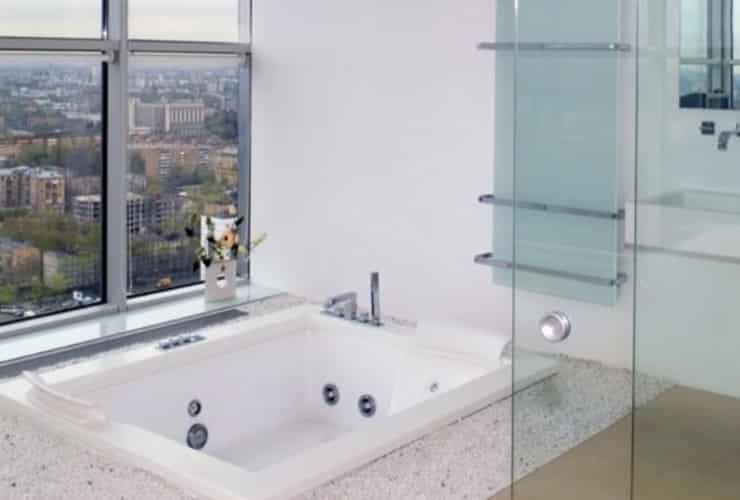 The Slipper Bath Shape
Slipper baths are bath shapes that allow the bather to recline against an extended, arched back while taking a bath. Slipper baths are an elegant, luxurious bath shape that allows for comfortable, relaxed bathing. Slipper baths are sometimes said to be the perfect bath shape for reading whilst bathing .... or perhaps relaxing with a glass of bubbly!
Slipper bath shapes are available as single slippers or double slippers depending on whether one or both ends are arched.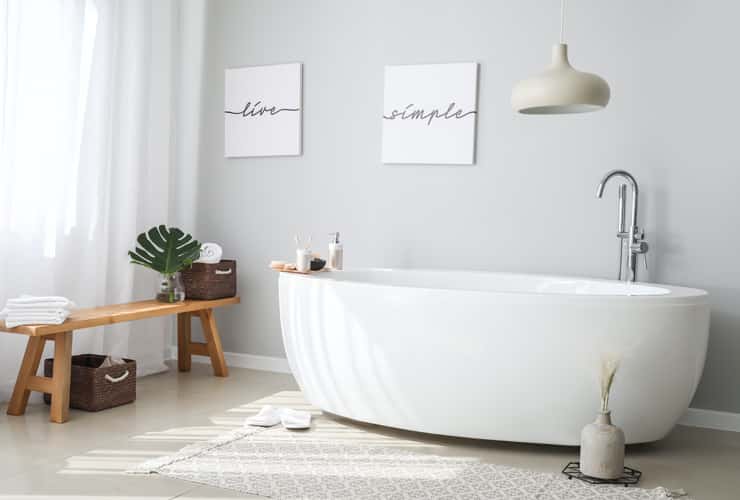 The Bateau
Bateau baths are similar to an oval bath except that they are usually deep bath shapes with a rolled edge and a high raised end at one or both ends. Bateau baths are so-called after the French word for boat. The high raised end of the bateau bath is said to resemble the bow of a ship.
Bateau baths are considered to be a high end, luxurious bath shape. They are often used to provide a focal point in a luxurious bathroom. As well as conventional materials like acrylic high-end bateau baths are sometimes fabricated from metals like brass or copper.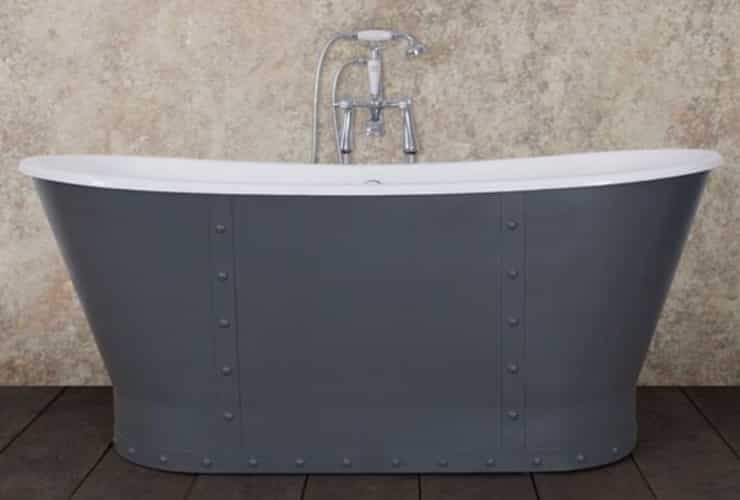 The Walk-In Bath
Walk-in baths are a type of bath shape which are primarily aimed at users with a disability or mobility issue including the elderly. Walk-in baths are usually fitted with a watertight door which allows bathers to literally walk into the bath rather than climb into it as with all other bath shapes.
Walk-in baths are compact and so should fit into the smallest bathroom. Walk-in bath shapes are usually also fitted with a seat, handrails and other features which make them safe and comfortable for bathers who are unable to access the many other bath shapes.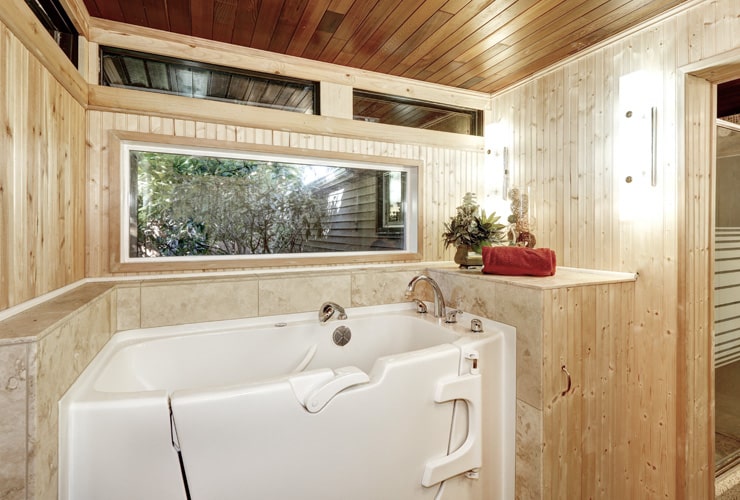 Other Things to Consider When You're Thinking about Baths
When thinking about bath shapes there are a number of other things to think about that are relevant to the shape you choose.
Firstly, measure the space you have available. Some bath shapes will not fit into smaller bathrooms. Smaller bathrooms will normally only have room for a back to wall bath while a freestanding bath shape will need a larger bathroom.
Consider the look or style you want for your bathroom. Some bath shapes are only available in modern designs while others are only available in period designs.
Consider whether you want your bath to have a shower. Not all bath shapes can accommodate a shower and a suitable shower screen. Similarly, if you want a spa or whirlpool bath your chosen bath shape will need to be suitable for it.
Consider what material you want your bath to be made from and what colour will suit your bathroom. For example conventional materials like steel or enamelled steel, acrylic or perhaps cast iron or more unusual materials like copper, brass or even stone. Not all bath shapes are available in all materials and in all colours.
Lastly, it is also a good idea to think about practical issues when choosing bath shapes. Think about ease of maintenance and cleaning of the different bath shapes. Think about how much hot water the bath will need and so what the running costs will be. Think about what your overall budget is including the cost of the bath and fitting it.
You might also think about one other important consideration when choosing a bath shape – how many people you want your bath to accommodate!