Property Partner
We have worked with many partners over the years, and Rob Jones and his team at Property Investments UK are one of the most engaged and committed. Always pro-active in suggesting new and improved ways of doing things, the partnership we've developed has been very important to us in terms of helping introduce our service to as many people as possible.
Not only does the team at Property Investments UK work with us to improve acquisition through their channel, they are also very willing to share their insights and knowledge which helps to improve our own marketing efficiency. Best of all, the investors introduced to us make a material contribution to our community and Rob and the team go above and beyond to ensure a proper introduction is made.
The deep property market knowledge, combined with the practical technology and marketing experience the team at PIUK have makes them a great partner helping both them and us improve the way people invest in property."
Residential Estates
We have thoroughly enjoyed working with Property Investments UK for the last 3 years. Over the years they have introduced us to several high net worth clients that we have consequently worked with and helped improve their own property portfolios. This has been a mixture of first time investors to large portfolio owners.
The quantity and quality of traffic we have received through working with Property Investments UK has been exceptional. Rob himself is an absolute pleasure to work with – full of honesty and integrity which is vitally important in this working relationship. I look forward to working more with Rob and the team over the coming years."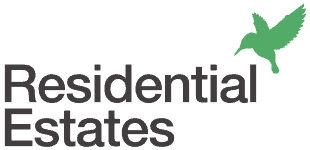 Harford Financial
We have worked with Rob and his team over the last few years. Many of the clients they have referred all have ambitions to develop their position in the property world and its been great to work with each and every one of them.
The clients have come from all over the UK. Whilst they each have their own objectives, they all share common ground in that they have a deep understanding of the property market and the sector in which they want to invest in. The team at PIUK work tirelessly to support their clients when it comes to every aspect of property investment and we love the fact that they are always looking to develop new business relationships to support their existing and new clients. We look forward to working with PIUK for many years to come.
Kaveri Malhotra
★
★
★
★
★

A Very Professional and Excellent Property Investment Education Company Led by a Very Successful Property Entrepreneur.
Parminder Sandhu
★
★
★
★
★

I am very impressed Robs measured and open personality that is portrayed in the videos and the FREE content he delivers. Having now spoken with him, albeit briefly he is every bit the professional he portrays and then some.

I like the fact that he doesn't hype anything and from my point of view he is very generous, trustworthy and some one i am strongly looking forward to working with as an Investor!
Amin Turkamani Ahwaz
★
★
★
★
★

Great information, very useful and to the point, absolute joy to watch, hear and read. definitely recommend it.

Rob's free video series dealing with the basics of property investing has been very helpful and interesting. I'm now considering his full training package if I decide to get into more properties in 2018.

The free content is very helpful and clear. Look forward to learning more. Have a couple of questions and Rob responded promptly. Thanks!

Gareth Bain
★
★
★
★
★
This training gave me the motivation, education and inspiration to get into property. Rob has taken a lot of time and effort to keep the videos short but factual. There are so many nuggets of information that you are guaranteed to get something out of this training.

Rob is also great at getting back to any questions you may have and is a wealth of property knowledge. This is not a get rich quick course as there is a lot of work involved... but its worth it. I saw huge value in the training.
Bart
★
★
★
★
★
Very good course, all the knowledge you need, nicely presented, in a one, convenient place for you to access it. Rob explains things in an easy to follow way, it's been a pleasure to work through this course and definitely well invested money!

I've learned a massive amount of new things, the course has also helped me to refresh and rearrange my previous knowledge so it all looks more logical to me now.

I'm hoping to stay in touch with Rob and follow his advice in my property journey.
Jeremy Havardi
★
★
★
★
★
An excellent course with some very useful and detailed information on all types of property strategy. The information on buy to let is particularly insightful. It is well worth investing the money in buying the course and getting access to the forum.
Steve Russell
★
★
★
★
★
Hi, I am a property investor with a few years experience in property.I enjoy learning new things and decided to join the Property Investments UK Training Course.

I did learn things that I did not know before the course and I know that even now, if I needed some support that Rob Jones would still help if he could.

After the course finished and we had our meeting with Rob, my partner and myself put in an offer on a property the same day, which we have now refurbished and just putting on the market to let. It gave us the confidence to continue our journey in property investing.

I would recommend anyone to go on this course especially if your new to property investing. Thank you Rob!
Yookos Noyos
★
★
★
★
★
Learning from Rob Jones has increased my knowledge as a property investor. I strongly recommend any serious property investor to watch his educational video materials on YouTube and consider taking his online courses. You would not regret it.
Paul Holmes
★
★
★
★
★
I got a lot from Rob's course and it helped me find my feet in property. I'm only starting out but I feel armed with good knowledge, and I found Rob's course thorough and well delivered.
Wallace Mak
★
★
★
★
★
Rob has in-depth knowledge on the property market and has helped me acquiring my first buy-to-let investment property which currently yields a very good return. Looking forward to acquiring my second property in the near future and the assistance from Rob. A professional and excellent service that is highly recommended.
David Alty
★
★
★
★
★
I have worked with Rob for over 3 years now and I can't recommend him highly enough. His approach to property investments far surpasses other companies out there. I look forward in working with him again on other projects.
Chris Kershaw
Property Investor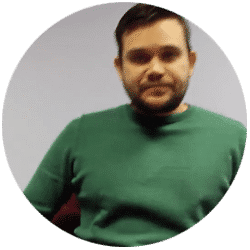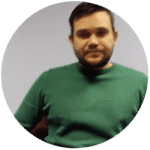 Warren Richardson
Property Investor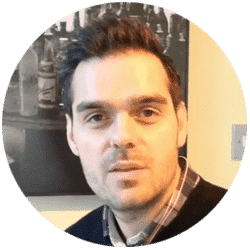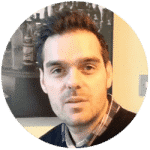 If I could give you a round of applause over email, I would! …it really comes across how much hard work and thought you've put into this course! You have given anyone who does this course enough tools and info to just crack on.
Conor Morris
★
★
★
★
★
The videos have been - and continue to be - fantastic sources of education for me, since beginning my property development journey. Speaking to Rob was also great and I am already in a clearer position regarding what tenant profile I am aiming for, and what arrangement would suit me.

Thank you again for your help and support Rob.
Lidia Bozhevolnaya
★
★
★
★
★
I have learned a lot from Rob, and also got plenty of good ideas in terms of property investment. He is a really nice and approachable guy, and I like his style in terms of educational videos - easy to understand and yet very informative. Also very responsive on emails. A huge pleasure to deal with!!!
Michael Jode
★
★
★
★
★
This review is probably a little premature, given that I am still working my way through the wealth of advice and training material on Rob's website. Nevertheless, already I am highly impressed, not just with the quality of the content, but also with the generosity with which Rob freely provides such material that many other property professionals would undoubtedly want to charge for. Furthermore, his passion and enthusiasm for helping fellow investors is truly admirable.

Although I have not yet personally benefitted financially from Rob's material, it is enabling me to develop a sound investment strategy that I am confident will reap great rewards over the coming years.

And, though I am only just starting my own portfolio, with over 20 years construction and surveying experience, (some of which has been spent building property portfolios for others), I know Rob's material to be sound advice for both new, and current investors looking to expand their knowledge.

Rob is one of the most genuine and well educated people in property. The training he provides through Property Investment UK is probably the best around and always delivered in a factual, unassuming way. Also, Rob is always at the other end of the phone to answer those remaining questions or to point in the right direction. Thoroughly recommended for all levels of property investor.
Lyndon Caine
Property Investor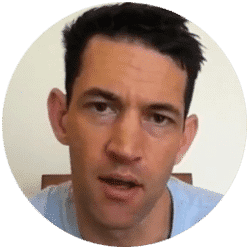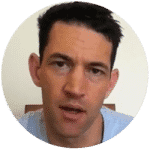 After all expenses on my first deal, I am getting nearly £400 per month passive income PLUS benefiting from the recovering property market. Thank you!
Ernesta Marku
Property Investor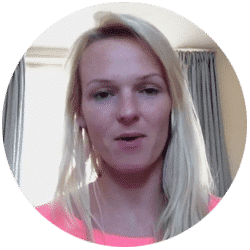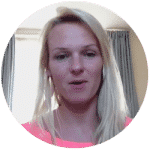 The material is absolutely brilliant. I can't wait to read the rest of your training.. There is nothing I could add to these two topics as they covered everything and MORE!!! Great stuff.
Danko Puskaric
Property Investor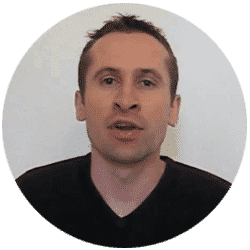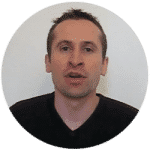 I've earned £800 per month cashflow from my first deal! Not bad starting from scratch only 8 weeks ago… Thank you.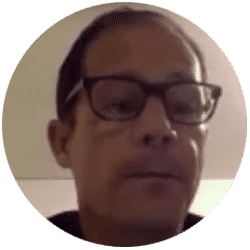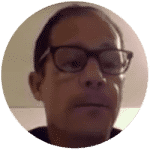 We have been working with Andy for around 18 months now and done a number of deals on a joint venture basis ranging from flips at auction to social housing HMOs.
Nick Flewin - Trinity Manor
Joint Venture Partner
We have worked with Robert on a Joint Venture basis for the past 3 and a half years. During that time we have found him to be honest, reliable and professional in all our dealings with him. During this time we have also recommended his property sourcing services to clients and associates all of whom have given us positive feedback.
Stuart Mather
Joint Venture Partner
I have worked in partnership with Rob since mid-2012, focusing on helping Vendors who are in negative equity and finding suitable tenant buyers. Working with Rob is enjoyable and he is always looking at approaching situations creatively.

He is a genuine 'outside the box' thinker. We're pushing hard in our niche area and Q4 2012 through to 2013 look very promising.
Dorothy Ng
★
★
★
★
★
I found Rob's site very informative and helpful, which would have saved me £20K if being able to find it earlier.
Syvol Tiffany
★
★
★
★
★
I have been to a few property investment courses some whicl lasted 3 days and I can honestly say if I had know about Rob, I would have not wasted my money. I learnt more from his free videos than what I learnt when I paid £1000 for the 3 day courses offered by other companies. Great work Rob, I cannot wait to start working with you soon.
Yewande Ogunlana
★
★
★
★
★

5 star training material and a lot of them for free. I found Rob clear knowledgeable and insightful. I am looking forward to building my own portfolio.
Sheila Maboa
★
★
★
★
★
I am very impressed with the free articles and videos, I haven't done the course yet but the information and understanding I have got so far is amazing. I would be signing on to the course very soon and I would encourage anyone who wants property training to sign on to Property Investment UK. I like the fact that Rob doesn't hype anything and from my point of view Rob is very generous, trustworthy and clear and is the kind of person any body would want to deal with.
Chris Kershaw
My 4th Buy To Let Deal Is Now Live!
Today our client Chris takes us around his latest buy to let property deal. This is the fourth property he's worked on since completing our property investment course and enrolled in our mentorship programme.
Video Transcription
Hi guys, this is Chris Kershaw. Just completed, or not long completed, the Property Investment Training course and just wanted to share with you my latest purchase which is this 2-bed terrace property in postcode WA5 Warrington. Quite a tidy street as you can see. Just wanted to share with you some initial thoughts and how the training course has helped me now. This is my 4th property since completing the training course.

I must say property was a very, very new thing to me. I knew there was money to be made in it but I didn't know where there was money to be made. The training course has literally helped me learn that from the very start right to the very end, what types of property I should be looking at, the strategy and the aims and goals I want to achieve, along with what kind of tenant I should be looking for and what kind of the yields I should be looking for and how to find these deals. It easy to say you want to go out and try and find them but finding them is a whole different kettle of fish.

I'll show you around the property quickly. Like I said this is a 2-bed terrace property. There are similar 2-bed properties on the road that are going for late 70s to mid 80s. I managed to pick this up for 64.5 and it's actually in good condition and not a great deal that needs doing. So it's going to be a general bit of maintenance, painting and some tidying up. Then we should be ready to roll with a tenant in the next couple of weeks.

Just thought I would give you a quick rundown but once this is finished it should be no more than a couple of weeks. Like I said, pretty tidy and not a great deal to do. I'm hoping to be looking at a return of 8-9% yield. So happy house hunting guys. Cheers!
Katriina Barns
How I Saved £10,000 On My First Property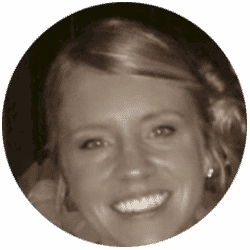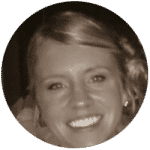 I first came to Rob looking to get into property investment. I had my own mortgage but really wanted to take that step into investing in property, initially, buy to lets.

I was keen to get going and wanted to be really involved so I could learn on the way, but I had concerns over what decisions I would choose, and how many mistakes I would make along the way, and how much this may cost me.

I needed the guidance from Rob to get his opinions on the properties I was looking at, passing on his knowledge and experience, which gave me the confidence I needed to take the step into property investing. I have a full-time job, so Rob helped out on viewings, calling agents, providing me with comparable properties in the same area, but I wanted to get stuck in too. Rob's consultancy service is perfect for this to get the balance right on how much you want to do yourself and to call in Rob for help and expertise when needed. But the biggest comfort for me is knowing I have peace of mind that every investment is a good investment, no worries, no stress, as Rob is on hand to discuss everything with you.

Having a full-time job, my time was spent in the evenings researching some of my own properties. By using Rob's consultancy and thus knowing where to focus my attention and detail I believe I have saved 2 hours per night on research, which equates to at least 3 weeks alone in research time on properties. In the space of 5 months I have been progressing through sales of 3 properties, where this time saving is invaluable to getting the right deals & not missing out on them either!

In addition, on my first property purchase, Rob saved me 10,000 GBP on the purchase price giving me over a 15% discount rate and buying well below market value. Rob also saved me a deposit of 20,000 GBP on a property which I shouldn't have been buying and instead I put this towards an investment into 2 other properties, one of which will give me 15,000 GBP of immediate equity after a full refurb. Without discussing strategies and options with Rob none of this would have been possible. I now have net income of over 1,000 GBP per month from 3 properties. I would advise everyone to use some consultancy from Rob through his property investment courses as just one small mistake can cost you dearly, and from my experience with Rob his bespoke consultancy service is exceptional and I will be using it in future.
- Supplier
We have worked with Rob over the past couple of years on various projects from full property refurbishments and renovations to minor maintenance works and have always found him extremely easy to deal with a hands-on and knowledgeable approach to property. He is also a pleasure to deal with!

From our point of view (as a property maintenance & refurbishment company) it makes our life a whole lot easier when you are dealing with someone who knows the ins and out of property and understands how different properties in different areas attract different tenants with different expectations.

We have always found Rob efficient in dealing with queries and accounts and from our personal experience would not hesitate to recommend him as a business partner.
London Based Property Investor
I met Rob at a Property Networking event in Birmingham back in 2008 and found him extremely easy to talk to and very knowledgeable. I was new to investing and was starting in the North West. Rob's excellent marketing skills and honest approach made him a perfect person to buy property deals from.

I still have all the deals Rob sold me and I am very happy with them all.

I still work with Rob on other projects to date and I think this is testament to his knowledge and skills of finding ways to create great property deals.
Mr Fox
- Vendor
I found the process of selling my property to you very straightforward and very quick. I felt you offered me a good price and would not hesitate for a second to recommend you to family and friends.

You certainly have got the procedure spot on. But above this, I would like to thank Robert Jones for his help and keeping me up to date with the progress. It is not often one meets a real gentleman.

Thank you once again
J. Griffiths
- Vendor
I Have been very pleased with the advice and guidance given throughout the process of selling my home. I cannot think of anything that could have been done better. The professionalism and courtesy shown throughout were excellent. I will certainly recommend to my family and friends.

Thank you, Robert!
D. Bryn
- Vendor
It is with great pleasure that I may provide the following testimonial.

Briefly having invested in a property in the Llandudno area it became apparent to me that my investment was not going to be realised in the near future. The monthly cost of the property was becoming a burden. In short, my financial situation was for the first time in my adult life becoming increasingly precarious. I, therefore, took steps to remedy my situation.

Having spoken to a number of similar firms to yourselves and indeed had my property on the market for over twelve months with an agent, I received a leaflet through the door. From the outset I was impressed. The leaflet was informative and well presented. It took me to the website which I recognised to be well constructed and detailed. I began to feel confident and motivated to approach you.

From the first phone call, my confidence was well placed and more than justified. My wife and I were very fortunate to meet Robert Jones. Mr Jones proved to be extremely professional & polite from the outset. I appreciated his honesty and open forthright approach to my situation. His integrity and sincerity were very apparent in his approach and communication with me. Mr Jones displayed patience and empathy towards my wife and me throughout the ensuing purchase process. He was very reliable regarding all our subsequent arrangements and in short 'got the job done'. I cannot praise Mr Jones behaviour, attitude or professionalism highly enough!

I have recommended Robert Jones to friends in a similar situation.
Miss Jones
- Vendor
Our experience with using Robert Jones has been a good one, The sale went through quickly like we were promised it would. The only thing I would say is that communication between the solicitors on both sides could do with being better as some information was getting crossed over, with one saying one date and the other another date. But I would definitely recommend you to anyone who was in a fix and having trouble selling their property because you certainly helped us.

Thanks for Everything,
Rhian Jones
- Vendor
Very helpful, always there on the other end of the phone, for advice. Kept us informed what was going on.

I would recommend to friends and family.
A. Dunbar and J. Brown
We are very happy with the service we received. We were kept informed of the progress all the way by Robert Jones who made it clear that if we had any questions then he was only a phone call away.

There were no hidden costs to us, all the legal costs were covered, and the solicitors that we were recommended were also very good with no problems at all.

We would be happy to recommend Robert Jones