Areas of Bristol: Buy-to-Let Property Investment Hotspots

by Property Investments UK

The Property Investments UK editorial team have been researching and writing about the UK's property market for more than a decade.
Mention Bristol and, for some, it might conjure up images of some sleepy West Country town. But 'boring Bristol' couldn't be further from the truth today! In reality, that, together with the fact it's growing fast, makes Bristol the perfect place for property investment.
For starters, Bristol ranks very highly in quality of life surveys... taking its place on the Sunday Times Best Places to Live in the South West in 2022.
Why Invest in Bristol?
Bristol is one of the ten biggest cities in the UK with 471,200 (June 2021 numbers) residents. The wider city region, including North Somerset and South Gloucestershire, has over one million. Local authority estimates say Bristol's city population will exceed 500,000 as early as 2027.
Bristol is a hotspot for job growth too. This report says Bristol was among the most successful European cities for technology-focused investment in 2022. And strong job growth inevitably means rising demand for property.
In particular, Bristol is the place for jobs in new industries: Traditionally a port and a trading city its newest, fast-expanding industries are modern ones like financial services, IT, creative and media, digital and tech. The UK Tech Town Index, 2022 names Bristol as the top UK city to live and work in tech. With tech employers in Bristol posting 37,272 jobs just between August 2021 and July 2022, the city is officially a tech 'supercluster'.
Not everybody works in those cutting-edge sectors of course. Bristol is the biggest centre in the southwest for retail, healthcare, education and public administration. The massive Aztec West Business Park provides thousands of more jobs, all on one site in north Bristol.
Bristol is growing to accommodate all these new residents and new jobs too. Temple Quarter is an upcoming major development to create a new urban quarter close to Bristol Temple Meads railway station. As well as a redeveloped station there will be 11,000 new homes and retail and leisure units, providing 17,000 jobs over 20 years.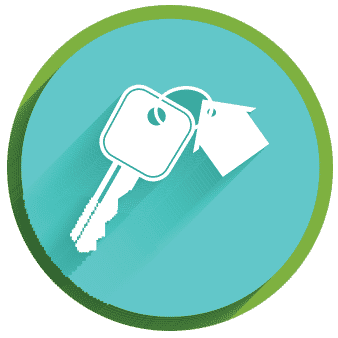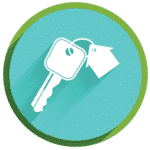 Access our selection of exclusive, high-yielding, off-market property deals and a personal consultant to guide you through your options.
Property investors in Bristol should keep an eye on the development plans for the old Filton Airfield too. There are exciting plans to build a new garden suburb here with 2,675 homes, shops and services plus a new 16,000-seater concert venue using the old Concorde hangars!
Bristol is a major student city, so really popular for shared student houses and student buy-to-lets too. There are four universities here with around 50,000 students, altogether. The University of Bristol is planning a new £300m campus in the Temple Quarter and could expand student numbers by 30%.
Popular locations for student houses are Clifton, Redland, Cotham, St. Andrew's, Filton, Fishponds and Horfield. A lot of purpose-built student accommodation (known as PBSA) has also been built in Bristol too.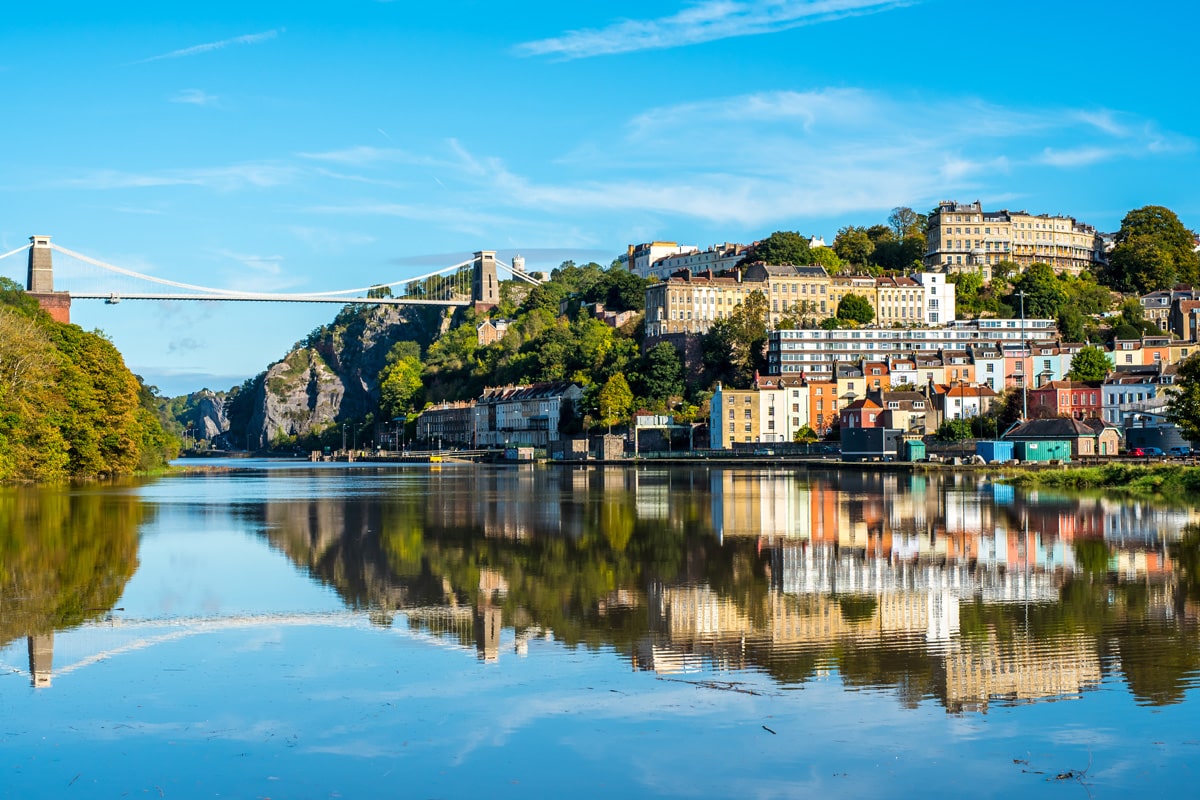 Amenities
Bristol city centre offers every amenity in an impressive waterfront setting. Broadmead and Cabot Circus offer every kind of shop. The regenerated Harbourside area offers bars, restaurants and clubs. There is a thriving music, arts and cultural scene with famous venues including the Bristol Old Vic Theatre and Colston Hall, plus hip, independent music and arts venues.
Bristol is fast becoming increasingly popular for tourist trips. In 2019, the visitor economy of Bristol and South Gloucestershire employed 21,650 people and was valued at £1.4bn. With restrictions still in place during 2021/22 430,000 people visited Bristol's museums.
In 2019 the visitor economy in Bristol and South Glos was valued at £1.4bn with over 21,650 jobs (full-time equivalent).
On a more practical level, Bristol is known as the gateway to the southwest for a good reason. It's right on the major north-south and east-west railway lines, right on the M4 and M5 motorways and has the region's busiest airport by far.
Bristol Population Growth
This interactive line chart visually represents the population growth for the Bristol Urban Area from 1995 to 2035, with actual data up to 2023 and projected growth from 2023 onwards.
Source: World Population Review
Property Values
First some not-so-good news: Bristol property prices are well above the national average, so it's not the cheapest place to invest. Now the good news: Bristol property is still much more reasonable than London and the south-east, so it's still affordable for property investors. (Another benefit of above-average property prices is that it supports strong demand for Bristol rentals.)
According to Rightmove, the average property price in Bristol is currently £400,719. That's a 19% rise from 2020 although there are signs now that prices could be falling slightly. That doesn't mean you need that much to invest in Bristol, though – look at Zoopla or Rightmove and you'll find properties start at just under £100,000.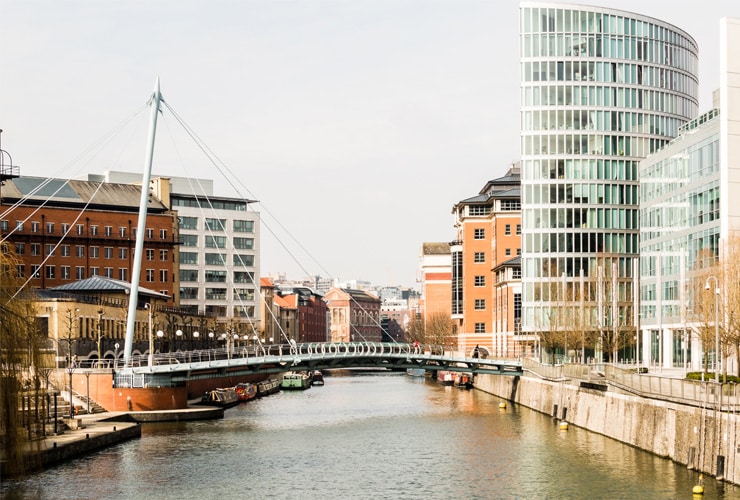 Rental Demand in Bristol
Bristol has a thriving property letting market, thanks to high demand from people coming to work here, students, and also those who can't get a foot on the property ladder. This study by VeriSmart has calculated that Bristol is one of the top ten locations for strong rental demand... and, in fact, is THE most in-demand place outside the London commuter belt.
The southwest and Bristol, in particular, is the best place for rental returns due to fast-rising rents.
Landlord Licensing
If you're looking to buy to let in Bristol it's important to know that Bristol City Council has property licensing schemes in a few selected parts of the city so you need a licence to let property. More information about this is here. If you want to get into the shared accommodation/HMO business Bristol City Council also has an Article 4 Direction for some areas which means you'll need planning permission to convert a Class 3 residential property to a Class 4 HMO. More information about this is here.
Some parts of the Bristol urban area are not in the City of Bristol itself but in South Gloucestershire or Bath & North East Somerset council areas. If you aren't sure which council a property falls under you can find out by entering the postcode at www.gov.uk/council-tax-bands.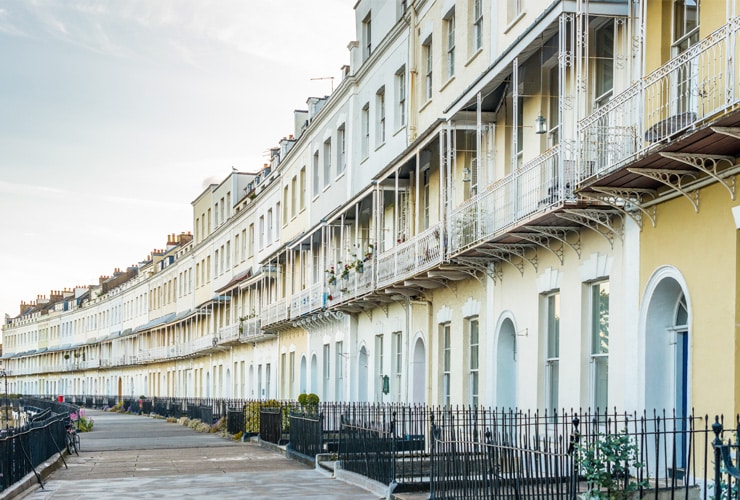 Property Investment in Bristol
It's sometimes said that Bristol is a patchwork of towns and villages rather than a city as such. Every district has a different character …. together with its own property market and property values. So, while we're generalising a bit here, here are some pointers towards Bristol property investment opportunities.
City Centre
Population: 15,900
Average House Price: £359,749
Bristol city centre is a great place for city living. As well as conversions and traditional townhouses there are slick, modern city centre apartments. In addition to the immediate city centre, you might also consider Redcliffe to the east and Hotwells to the west which also offers some of the multi-coloured terraced houses Bristol is famous for.
Yields in the city centre (BS1 postcode) are around 3%.
Clifton
Population: 21,200
Average House Price: £474,950
Clifton, by the famous Clifton Suspension Bridge, is Bristol's most prestigious residential area. It offers easy access to the city centre yet lots of green space, upmarket local shops, bars and restaurants and period houses and apartments. That means it is one of the most expensive areas in the whole south-west. But landlords owning rental property in Clifton should enjoy a huge demand for it.
Yields are tight at around 3% (based on BS8 postcode).
Northern Suburbs
Population: 134,000
Average House Price: £370,000-£500,000
The suburbs to the north of the city centre – including Redland, Cotham, Horfield, Henleaze, Bishopston and Westbury on Trym are Bristol's most popular mid-market residential areas. Some parts are quite pricey but as a general guide prices tail off with distance from the city centre and Clifton, so it's possible to find good value here. These areas are great for family buy-to-lets and some also have a student property market.
These areas offer yields around 4% in BS7 and BS9, although BS6 could return 6-7% particularly for a student let.
Northern Outskirts: Including Filton, Patchway and Stoke Gifford
Population: 59,500
Average House Price: £275,000-£325,000
These areas are in South Gloucestershire rather than the City of Bristol. Plus points here are the great motorway access, Bristol Parkway station with trains to almost everywhere, and the Aztec West Business Park and Cribb's Causeway shopping mall which offers thousands of jobs.
These districts aren't as fashionable as the city itself but the advantage is that property is cheaper and there are good value buy-to-lets offering around 5% yield (based on BS32 and BS34).
East Inner City
Population: 63,000
Average House Price: £200,000-£275,000
Districts here include St.Paul's, St.Philip's, Lawrence Hill and Easton. These are typical inner city areas which some people avoid... while others think of them as vibrant, edgy and up and coming.
Either way, they offer Bristol's lowest property prices for investors together with good yields around 5% in BS2 and 4% in BS5.
East Bristol
Population: 84,000
Average House Price: £240,000-£330,000
East Bristol is a mid-market area of the city but within that, there's a lot of variation. The inner suburbs like St. George and Netham are cheaper and thought of as more up and coming so could have good buying opportunities for investors. Outer suburbs like Hanham, Kingswood and Downend are more established family areas.
Likely yields are around 4% in BS15 and 3.5% in BS16.
South Bristol
Population: 115,000
Average House Price: £265,000-£310,000
South Bristol, south of the River Avon, includes locations such as Bedminster, Hengrove and Knowle. It's generally a cheaper area of the city – as it's less popular with owner-occupiers and tenants as the sought after north.
There is scope to buy bargain property and earn respectable yields (based on BS3, BS4) around 4-5%.