Areas of Camden: Buy-to-Let Property Investment Hotspots
It's no exaggeration... Camden is one of the most vibrant and exciting parts of London. That also means that, although it's one of the most expensive parts of London, there are also exciting opportunities for property investors. Once you know the best areas of Camden to invest in buy-to-let that is.
Why Invest in Camden?
The London Borough of Camden is an inner London borough. The different areas of Camden include Camden Town itself plus Hampstead, West Hampstead, Kentish Town, Chalk Farm, Gospel Oak, Belsize Park, Somer's Town, King's Cross and Bloomsbury. Camden is covered by the London Borough of Camden council.
The southern parts of Camden are heavily built up and densely populated but other parts are very suburban with access to lots of green space including London's famous Hampstead Heath.
Camden is located just to the north of central London, so has good transport links into central London, the West End and the City of London but also to the rest of the UK and even to Europe.
Camden is served by stations on the London Underground and London Overground and extensive Transport for London (TfL) bus services. King's Cross St. Pancras Station and Euston Station are in Camden. These offer national rail services to the Midlands, north of England and Scotland and also Eurostar services to Paris, Brussels and Amsterdam. A new station is being built at Euston for the future HS2 line to Birmingham, Manchester and Leeds.
Most of Camden falls within Zone 1 or Zone 2 of Transport for London's zonal fares system. That makes it more attractive to buy to let tenants who need to travel into central London compared to districts in Zone 3 and beyond. It's possible to walk or cycle into central London from some parts of Camden too.
In the past, some of Camden was an industrial area and an unfashionable place to live. In recent decades, however, as central London has expanded outwards it has become a really popular place to buy or rent. Much of Camden has a trendy, fashionable vibe making it especially popular with writers, artists and creatives, as well as a popular place for celebrities to live. Some parts of Camden offer a villagey atmosphere with independent shops, bars, restaurants and makers and a lively social scene that attracts people to live here.
Camden has the seventh-largest economy in the entire UK, according to the Mayor of London.
Camden is a hotspot for modern service industries that offer lots of well-paid jobs and so lots of affluent buyers and tenants. Camden industries include finance, law, media, tech and digital industries all helping to boost the demand for buy-to-let properties here. Some well-known companies located in the Camden area include Google UK, Facebook, Hayes Plc, Moonpig, NCP, Reed, Time Out Group and Santander UK to name just a few.
The Francis Crick Institute, a top biomedical research organisation, has a new flagship headquarters at Midland Road near King's Cross St. Pancras Station.
Camden is also home to many world-class hospitals and universities, so there is a demand for property from hospital and university staff and students. Leading hospitals in Camden include University College Hospital, Great Ormond Street Hospital and the Royal Free Hospital. The Moorfields Eye Hospital is also planning a move to Camden.
Academic institutions in Camden include the University of London and University College London (UCL) which have thousands of students from over 150 countries around the world. Central St. Martins College of Art and Design and the Royal College of Dramatic Art (RADA) are also in Camden.
Camden has seen lots of development and regeneration in recent years helping to make it an even more popular place to do work, do business and live. The King's Cross Central scheme is said to be one of the largest and most exciting redevelopments in London. Covering a 67-acre site close to King's Cross St. Pancras what was an underused industrial area is being transformed into a new city district with homes, shops, offices, galleries, bars, restaurants, schools and a university campus.
Camden has some of London's top tourist attractions and so is also popular with visitors and tourists, creating demand for short-term accommodation. Some well-known London sites that are located in Camden include London Zoo, the British Museum, British Library, the BT Tower, Highgate Cemetery, Regent's Canal, the Roundhouse, Camden Lock and Camden Market which has over a thousand shops and stalls selling fashion, music, art and food.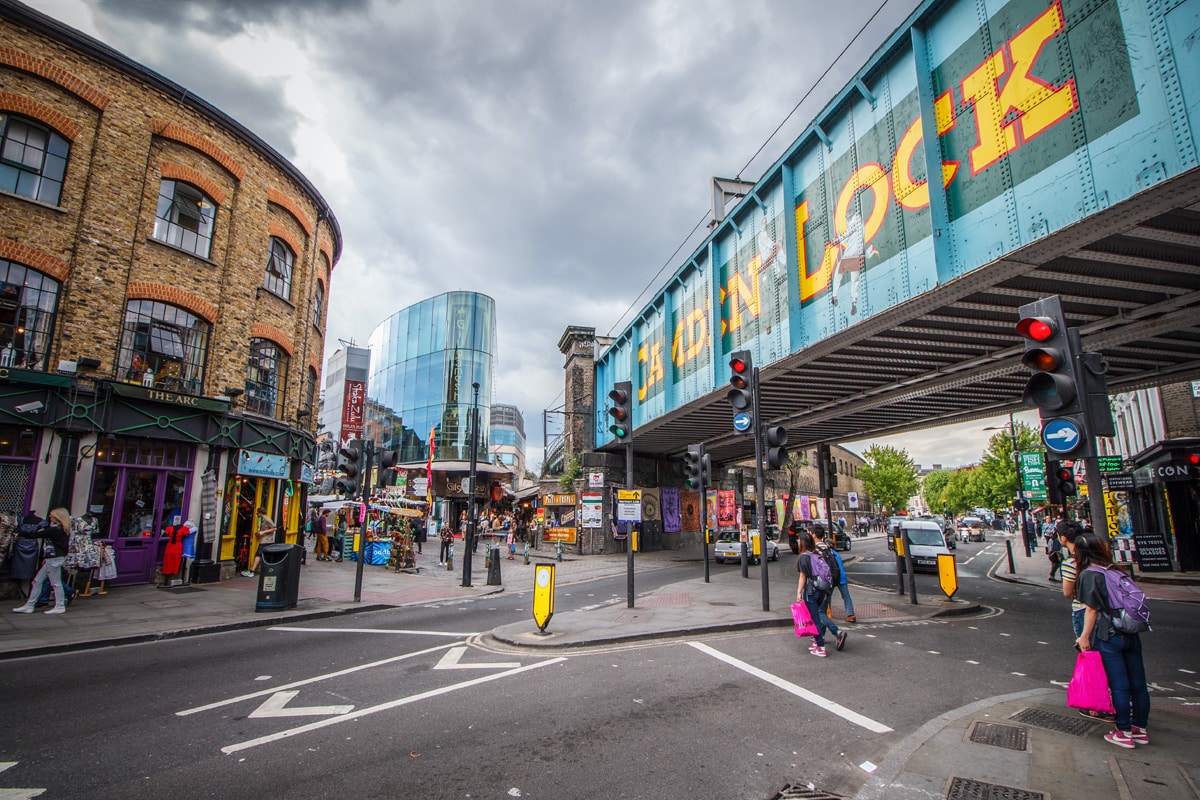 Property Values in Camden
Camden has some of London's highest average property prices. Camden is the fourth most expensive London borough for property. Average property prices in the London Borough of Camden are currently £812,080 according to HM Land Registry. The most expensive homes in Camden can cost £25 million and more.
It's still possible to find a cheaper property in Camden though. According to Zoopla and Rightmove, it is possible to invest in property in Camden starting at around £160,000. Land Registry figures show that Camden prices dropped around 7.4% last year, meaning there could be good buys to be had.
Rental Demand in Camden
Camden's buy-to-let landlords can benefit from high rental demand including demand from local residents and workers, those who work in central London and the City and students. Locations that are easily walkable to a tube station or railway station are likely to have the highest demand.
Camden rents are some of the highest in London. Home.co.uk's Camden Town Market Rent Summary provides information on the level of rents Camden landlords might be able to earn. It says that the average monthly rent in Camden Town itself is currently £2,642. Their figures show that average rents for different types of houses or flats in Camden Town are: £1,728 PCM for a one-bed property, £2,383 PCM for a two-bed property, £3,571 PCM for a three-bed property, £4,158 PCM for a four-bed property with a five-bed property (such as a shared house) potentially earning £7,993 PCM on average. Other areas of Camden may differ.
Camden yields will vary according to prices and rents in the different districts. Property.xyz provides yield information on the different areas of Camden which investors can use to check possible yields in each area.
While Camden rents can be high Camden property prices are also high, so yields can be tight in many parts of the borough. The average gross yield across Camden is 2.5% according to Property.xyz.
Investors who want to set up or buy an HMO in Camden will need an HMO licence. More information from The London Borough of Camden, is here.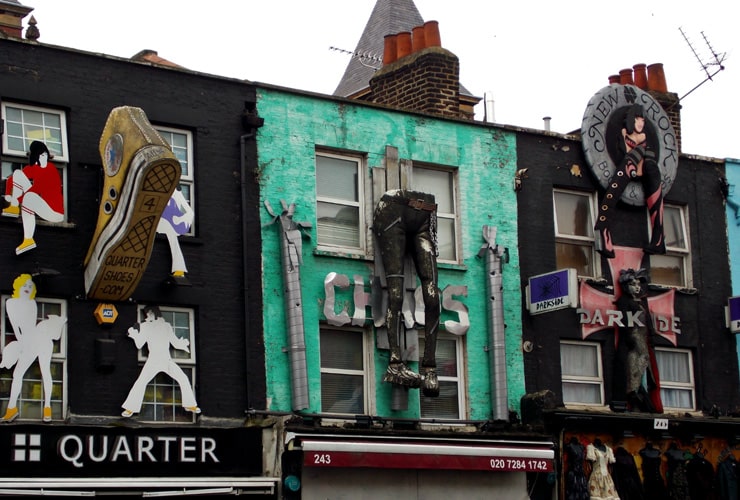 Property Investment in Camden
Population: 270,000 approximately
Average House Price: £812,080
Camden has a very varied property market including city living apartments, mansion blocks, traditional terraces, period homes and also large detached and semi-detached houses with gardens. There are many Georgian, Victorian and Edwardian properties in Camden, but also large estates built since WW2 and contemporary modern properties too. Here's our guide to some of the main districts within Camden.
North Camden includes Hampstead, West Hampstead, Highgate and Fortune Green. Parts of Kilburn and Holloway, although mainly in other boroughs, are also in the Camden council area. North Camden is well away from busy central London and benefits from good road access via the A1 and A406 North Circular Road. Hampstead Heath, a 790-acre green space, is also in this part of Camden.
Some of the northern parts of Camden are amongst London's most exclusive and expensive residential areas and appeal to affluent residents and also celebrities. Good value property is hard to find in this part of Camden but it has good potential for high end buy to lets.
Central Camden districts include Camden Town itself plus Chalk Farm, Kentish Town, Gospel Oak, Dartmouth Park, Swiss Cottage, Belsize Park, Primrose Hill, Somer's Town and King's Cross. These areas have some of London's best public transport links and are very popular for commuter buy-to-lets.
Central Camden is a mixed area in property terms. It includes some fashionable spots and very expensive streets. Primrose Hill is a London landmark and high property price hotspot. There are also some streets and estates that offer good value compared to much of Camden too.
Central Camden generally offers better than average yields. Camden Town, Chalk Farm, Gospel Oak, King's Cross, Kentish Town and Somer's Town all offer 2.9% gross yield, according to Property.xyz.
South Camden districts include Fitzrovia and Bloomsbury plus Holborn, Covent Garden and Marylebone, although these districts are also partly in other boroughs. These areas fringe or are within central London and are densely populated residential and commercial areas offering apartments, traditional mansion blocks and period houses. They are popular with those who want to live within walking distance or a short tube or bus trip from central London. South Camden tends to be a high property price area.
About Our Data
Note: Population estimates are based on information provided by Localstats. Current average asking prices are taken from HM Land Registry data and Zoopla. Buy-to-let yields by postcode are taken from Property.xyz.