Areas of Doncaster: Buy-to-Let Property Investment Hotspots
Many people overlook Doncaster as they're whizzing past on a high-speed train or on the A1. But Doncaster is a place that property investors should maybe stop off and take a look at. Doncaster has 'location' on its side, a growing economy and lots of potential for the future. Plus Doncaster offers property prices that are well below the national average.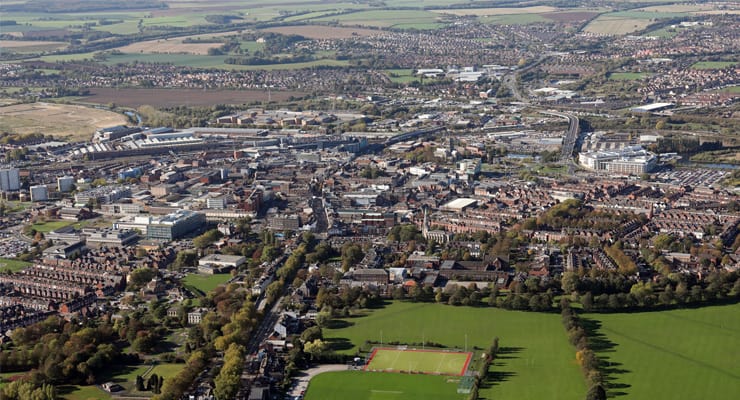 Why Invest in Doncaster?
Doncaster – known to the locals as Donny – is part of South Yorkshire. But the town has its own unitary authority, Doncaster Council, which runs local services.
More interestingly, Doncaster is also one of the few towns to have its own directly elected mayor. That gives it more control over issues such as regeneration, boosting the economy and creating jobs – all good news for property investors. The current Mayor of Doncaster is Ros Jones.
Doncaster's traditional industries were coal mining, engineering and railways. The world-famous Flying Scotsman was built here. But in recent years Doncaster has reinvented its economy and is now a major hub for business and distribution parks, all offering thousands of jobs. To name but a few these include Doncaster Railport or Europort, Doncaster Sheffield Airport Business Park, Westmoor Park and iPort.
Large employers in the area include a huge B&Q depot, DFS Furniture, CEVA Logistics, Amazon, Lidl, Fellowes and DB Cargo UK.
A particularly exciting development is that the new National College for High-Speed Rail has been established in Doncaster. It specialises in providing training for careers in the railway industry. So there's a small but growing student accommodation market here too.
Doncaster has benefitted from lots of regeneration to help transform the town and more are planned. The local council is working on the Doncaster Urban Centre Masterplan. The aim is to transform the way Doncaster looks and the way residents and businesses use the central core.
A report from Doncaster Chamber explains why Doncaster is geared up for growth and ripe for further investment.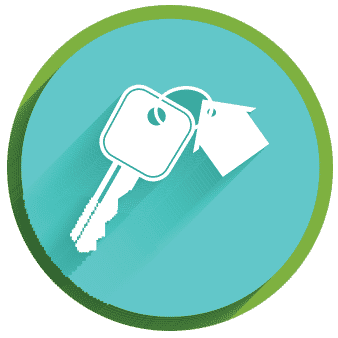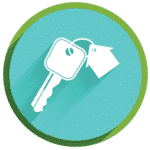 Access our selection of exclusive, high-yielding, off-market property deals and a personal consultant to guide you through your options.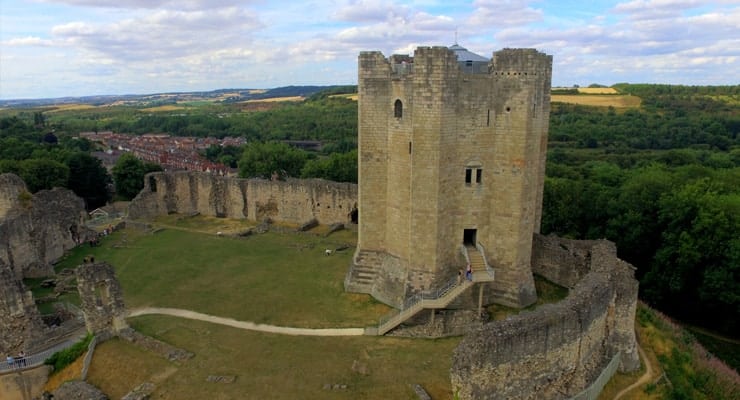 Amenities
Doncaster's appeal to businesses is partly because it is one of the best-connected towns in the country. It is directly on the A1(M) and M18 and is close by to the M62 and M180. That puts it within 50 miles of the Humber ports at Hull, Grimsby and Immingham. It's also right on the East Coast Main Line railway, making it a major hub for rail passengers and rail freight. London can be reached in 1 hour 45 minutes with around 70 trains there every day.
Doncaster even has its own airport, Doncaster Sheffield Airport. The airport is regularly voted one of the best in the country.
The area has all the shopping, leisure and nightlife amenities you would expect with the Frenchgate Shopping Centre and Lakeside Village catering for shoppers, while The Dome Leisure Centre is one of the region's premier sports, leisure and entertainment destinations. Further out the Yorkshire Wildlife Park is a fast-growing visitor attraction.
Doncaster Racecourse holds the famous St. Leger Stakes and the Doncaster Cup, said to be the oldest regulated horse race in the world. The races and other events and exhibitions held here attract thousands of visitors, many of whom need accommodation.
Property Values in Doncaster
Doncaster offers investors low property prices. According to HM Land Registry, the average house price in Doncaster itself is currently £129,305. It's not too difficult to find really cheap Doncaster property though. Property portals like Rightmove and Zoopla list Doncaster property from as low as £30,000.
Doncaster is one of the few parts of the country where house prices are still rising – prices rose 3.5% last year – so good news for investors.
Property Investment in Doncaster
The Doncaster area offers property investors lots of different property opportunities: The centre has lots of traditional terraces and townhouses. Out in the suburbs, you'll find lots of housing estates, both private and social, with semi-detached and detached houses and bungalows. There are also lots of new-build estates. Plus, Doncaster is also surrounded by pleasant countryside with many small villages which are really popular with commuters.
Here are some tips on the different areas of Doncaster property investors might want to look at.
Town Centre and Inner Suburbs
Population: 65,000
Average House Price: £164,000
Doncaster town centre itself is a mainly commercial rather than a residential area. But the inner suburbs like Hexthorpe, Hyde Park and the area around Thorne Road and Wheatley Hall Road have some of Doncaster's cheap property and are very popular for buy to let.
Buy to let investors can get good yields here (DN1 postcode) of at least 5%.
North East
Population: 87,500
Average House Price: £130,000 - £170,000
Northeast Doncaster suburbs include Intake, Wheatley, Wheatley Park and Wheatley Hills. These have good town centre access and are lower-price property areas making them good areas for finding a bargain buy-to-let. Further out areas like Armthorpe, Edenthorpe, Kirk Sandall, Barnby Dun and Hatfield have their own shops, schools and local amenities and good access to the M18.
At Stainforth work has started on the DN7 Unity scheme, a plan to regenerate the area with a new town of 3,100 homes, public amenities and business space.
Returns here are likely to be a healthy yield of 4% in both DN2 and DN3, with a 3% yield in DN7.
North West
Population: 82,250
Average House Price: £110,000 - £150,000
Northwest Doncaster includes areas such as Bentley, Scawsby, Cusworth, Scawthorpe, Highfields, Woodlands, Carcroft, Skellow and Adwick le Street. They're popular low to mid-priced residential areas. These areas also have great access to the A1 and A1(M) and train stations at Bentley and Adwick Interchange. These stations have frequent trains into Doncaster (10 minutes) and to Wakefield and Leeds, so good for commuters.
Yields in the area (DN5 and DN6) are around 3%-4%.
South Doncaster
Population: 74,300
Average House Price: £170,000 - £270,000
South Doncaster is one of Doncaster's most popular residential areas and good for professional and family buy to lets. Suburbs include Balby, Cantley and Bessacarr – a particularly sought after area. Further out Rossington has good value property while Edlington has some of the cheapest property in the area. Further out still the separate villages of Tickhill and Bawtry are upmarket commuter spots and generally more pricey.
Yields in DN4 are 4% while in DN11 further out they are 3%.